After a much needed day off to think about what went down on Sheridan and rest my weary body I headed back up to the hills. I had been trying to get together with Darrell Haggard for a while and it finally seemed to work out this day. We met in Alma along with Dan  and Joe. The goal for the day was to get London and then work out way over to more westerly shots on either Buckskin or Loveland mountains. We made decent time skinning to the base of the couloir and then booted right up it. The angle was moderate with a the steepest angle at about 45* near the cornice. I'd say the average was about 38*. Temps were warm but the snow wasn't saturated. This was going to be fun. The pictures will speak to the quality of the day. Enjoy.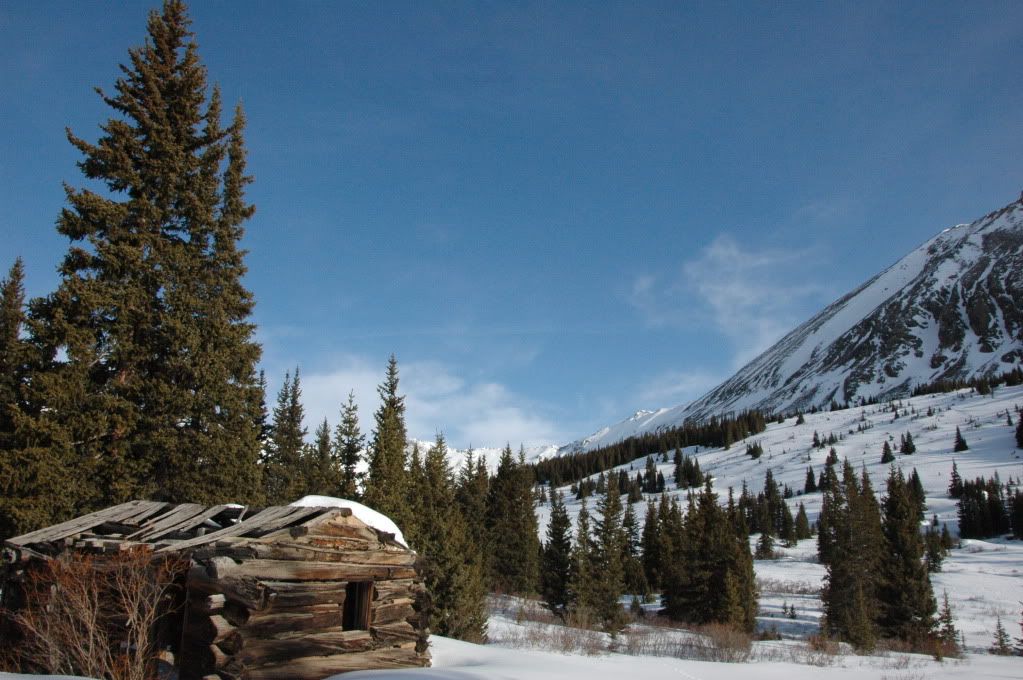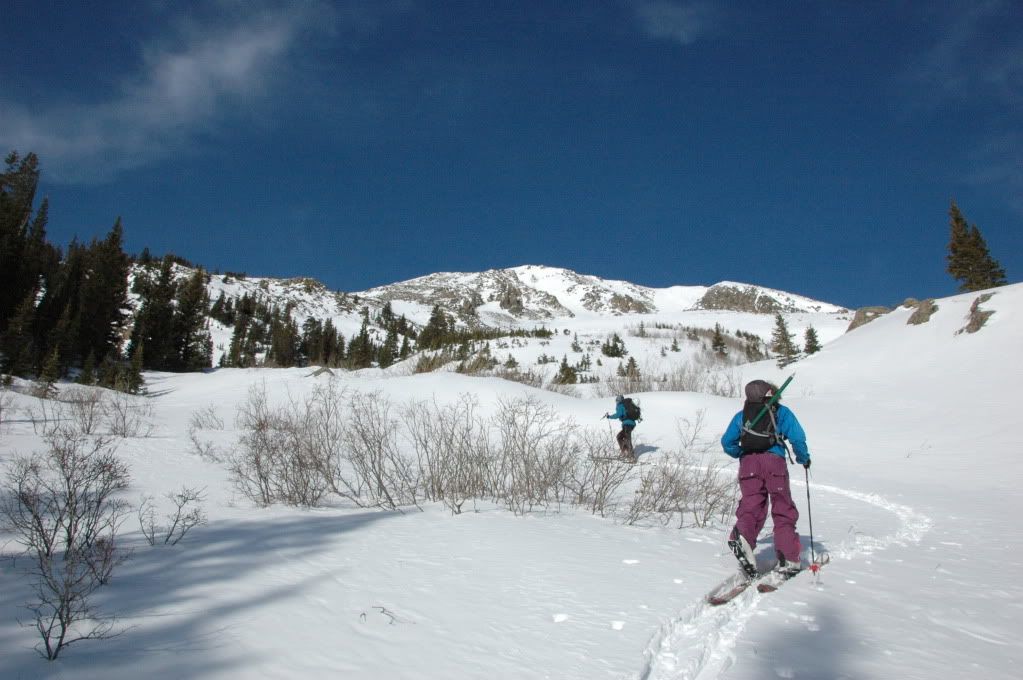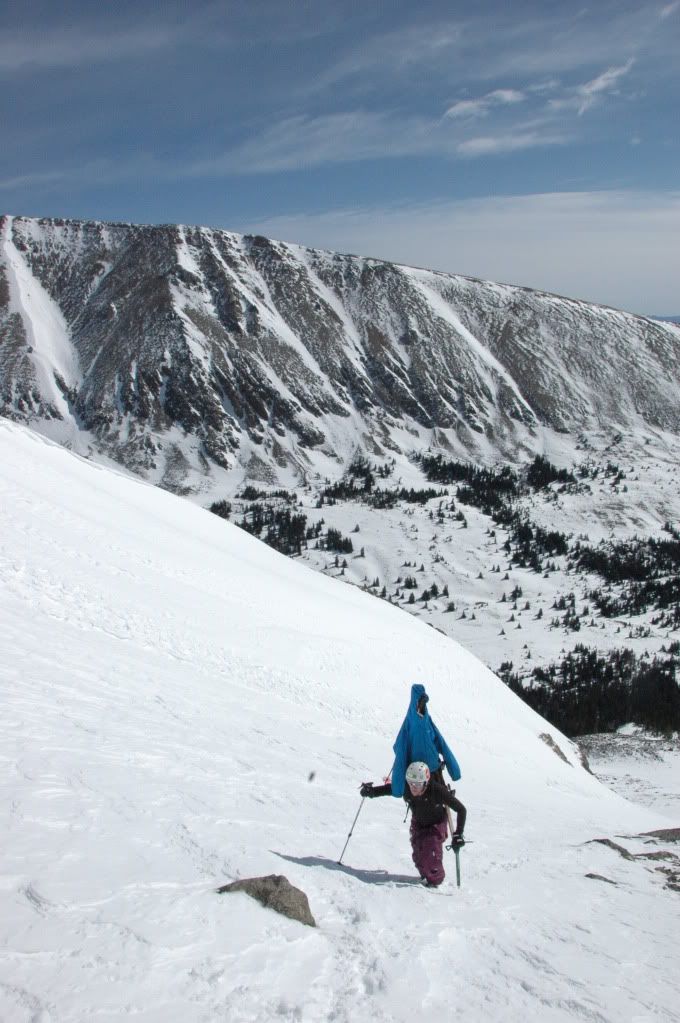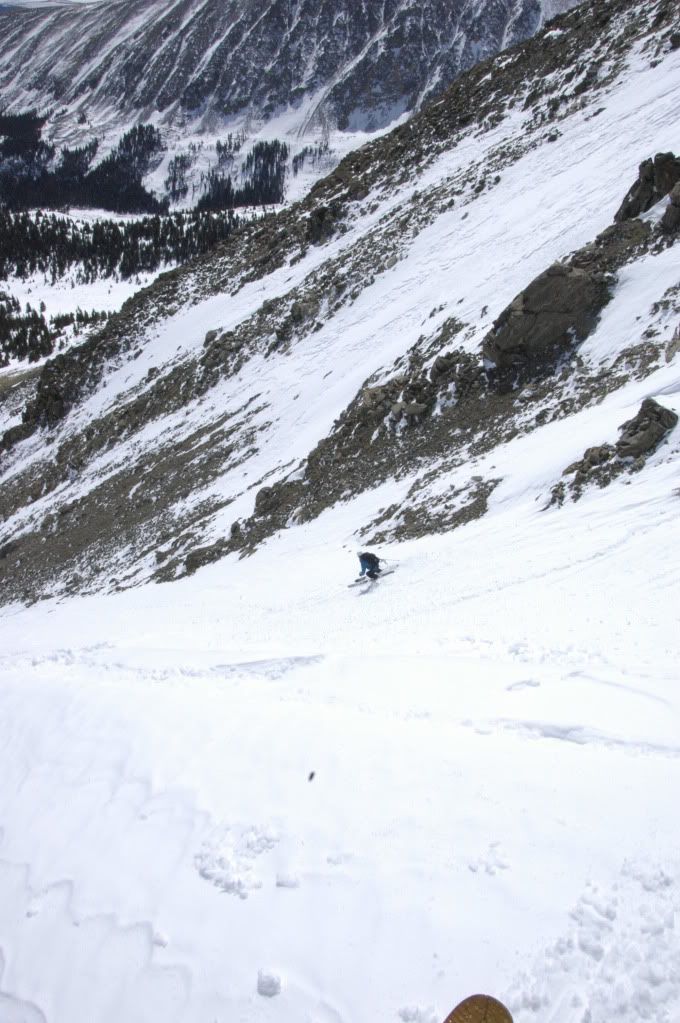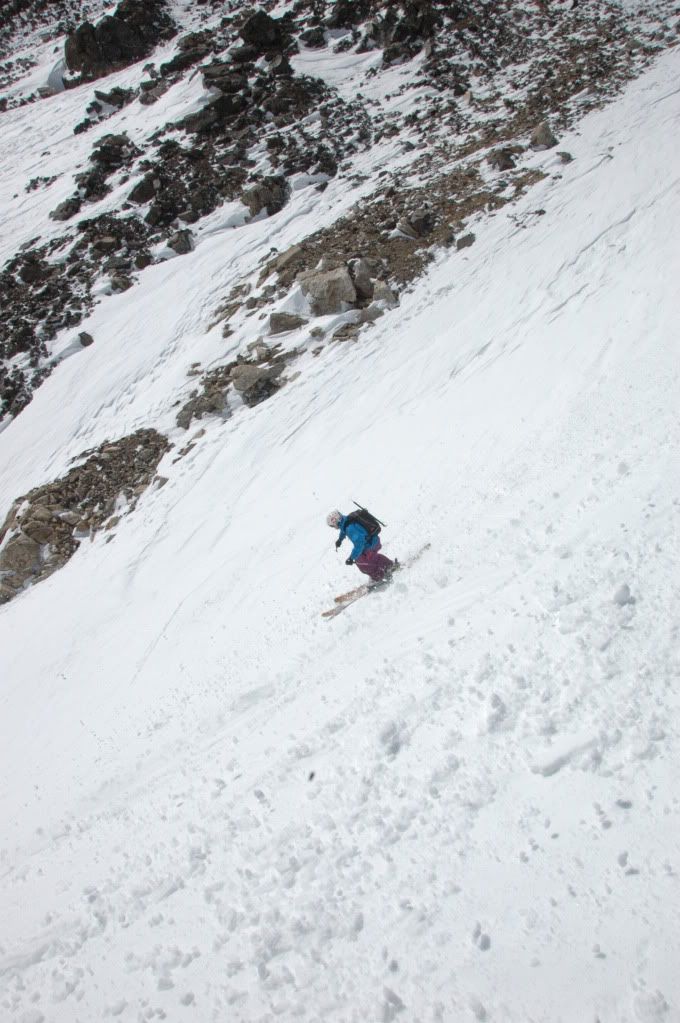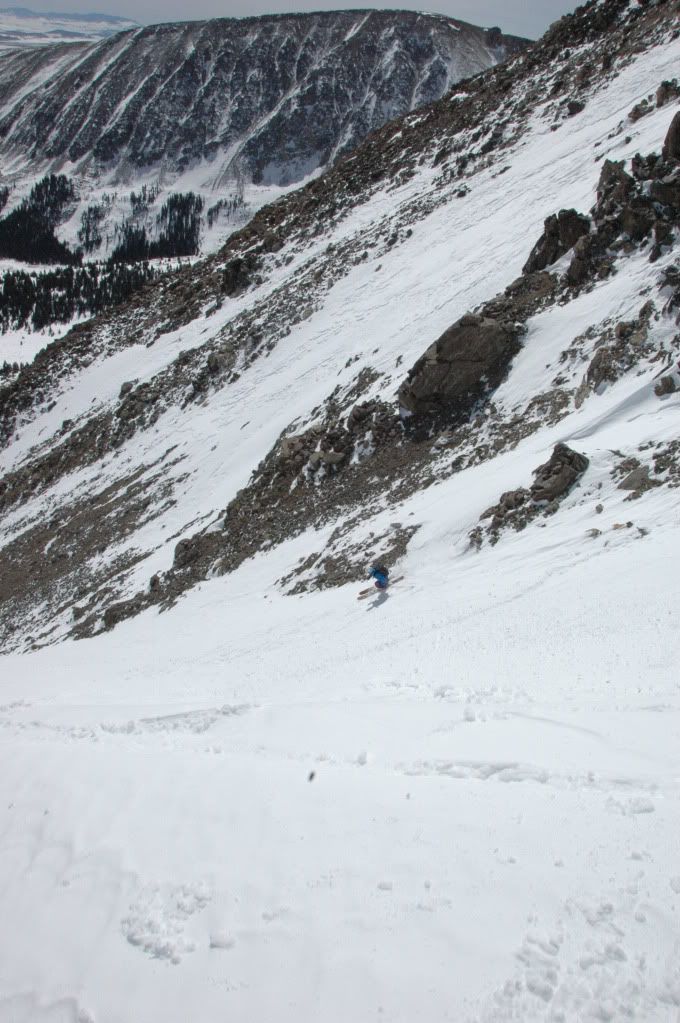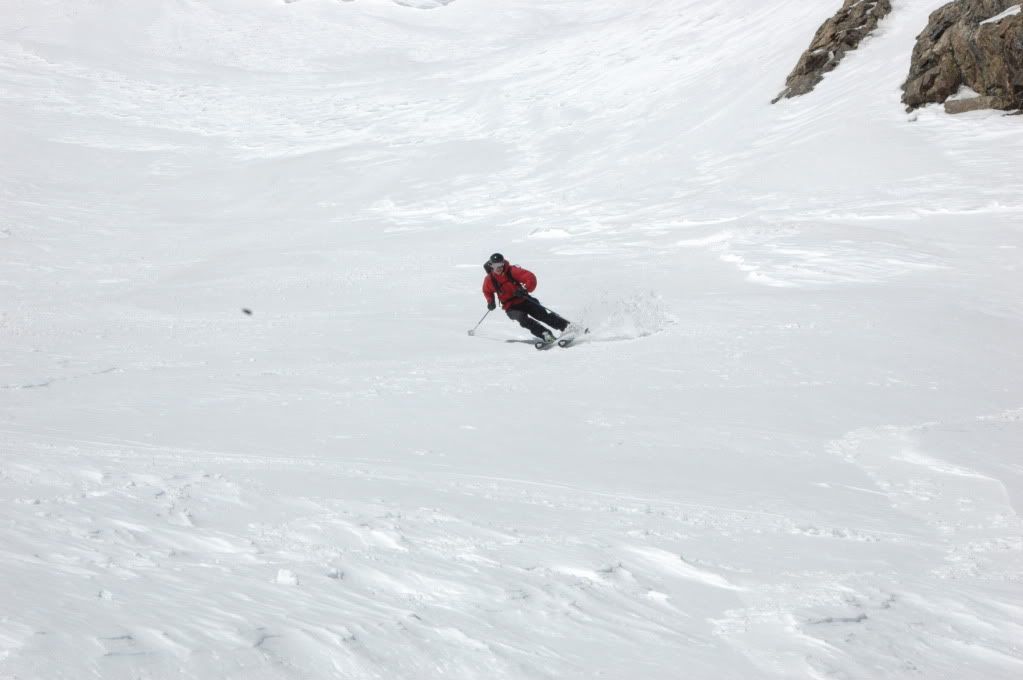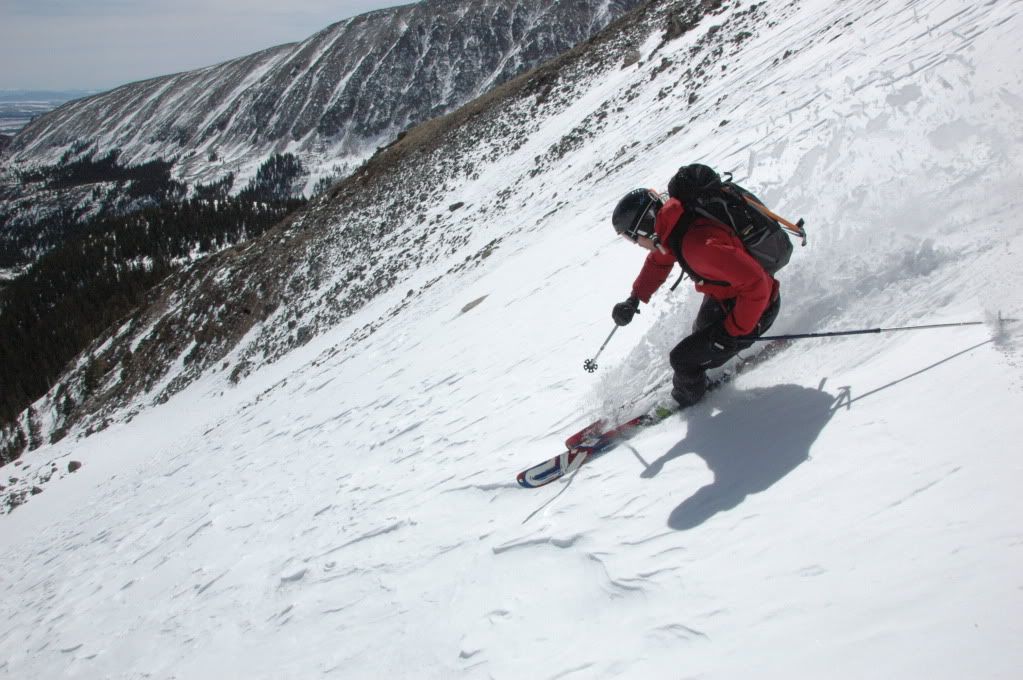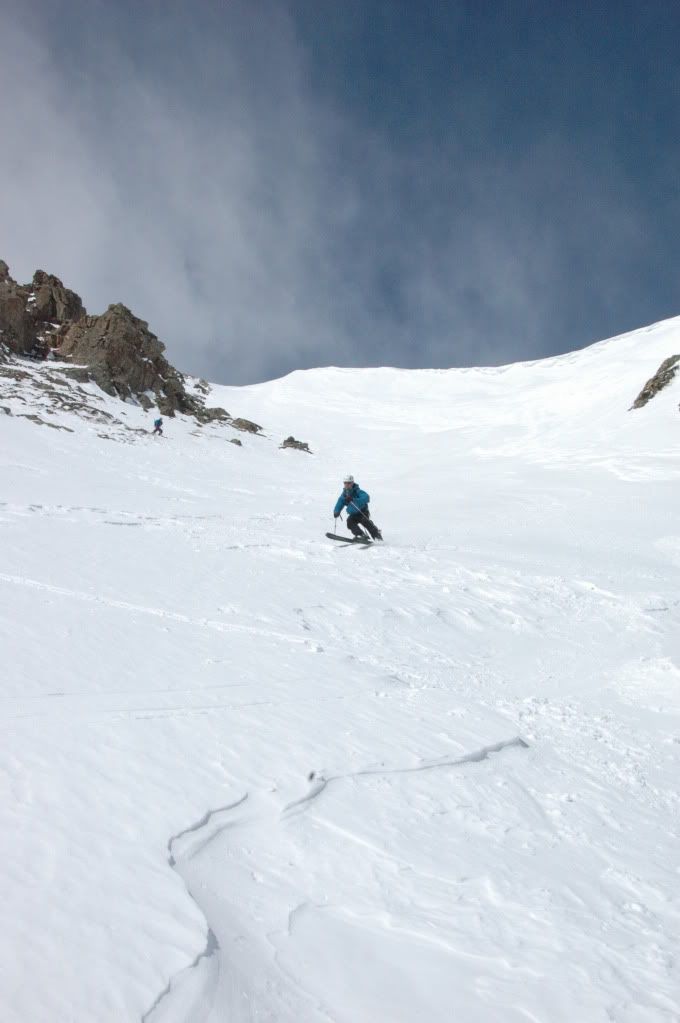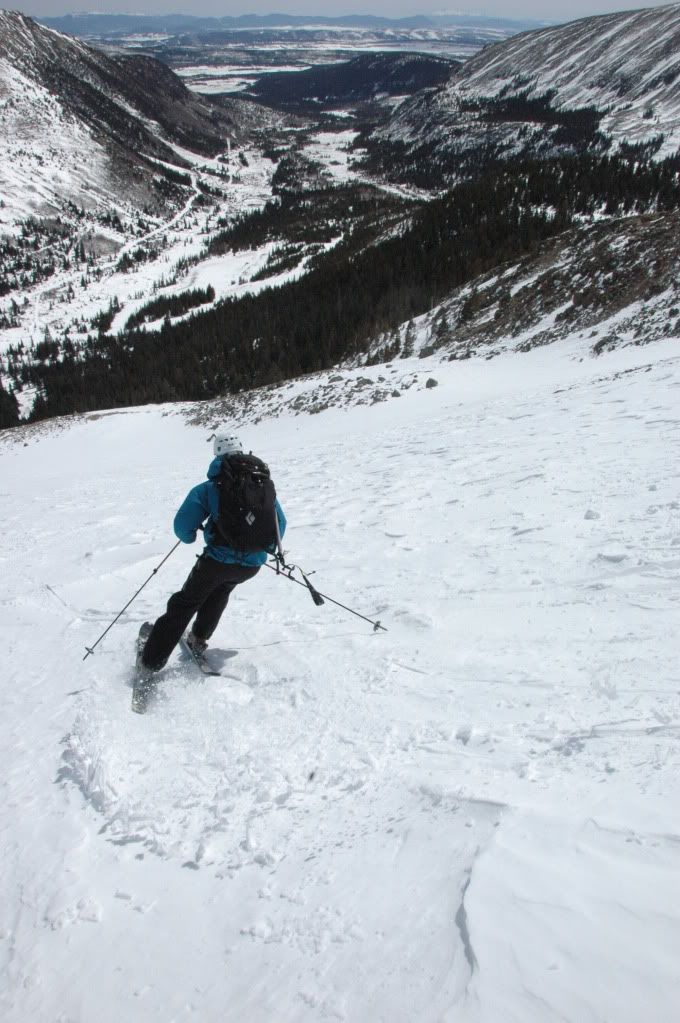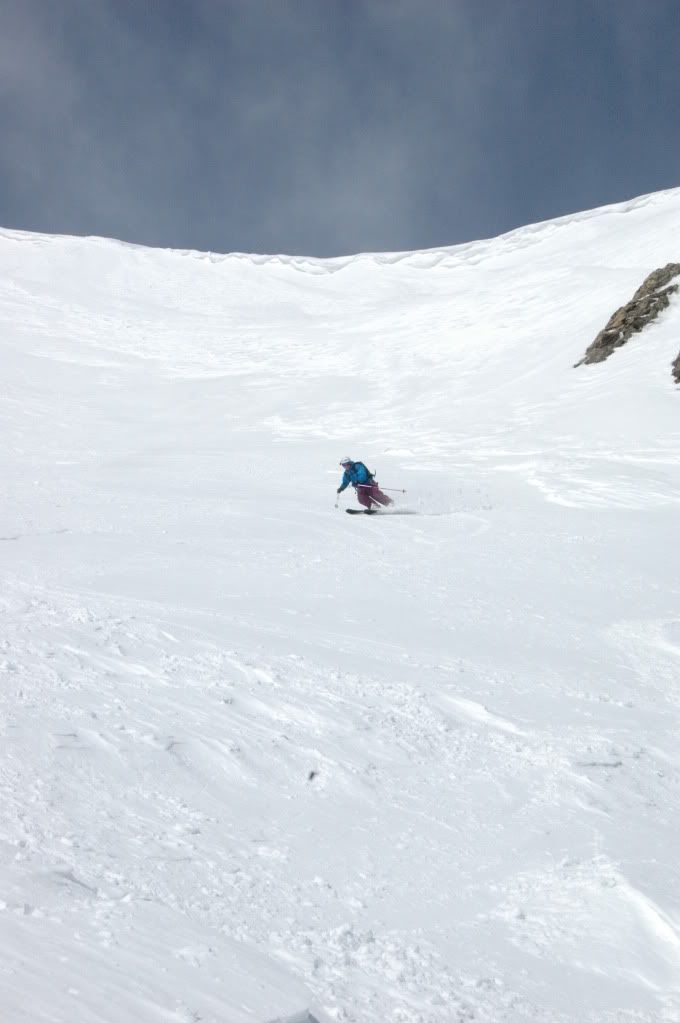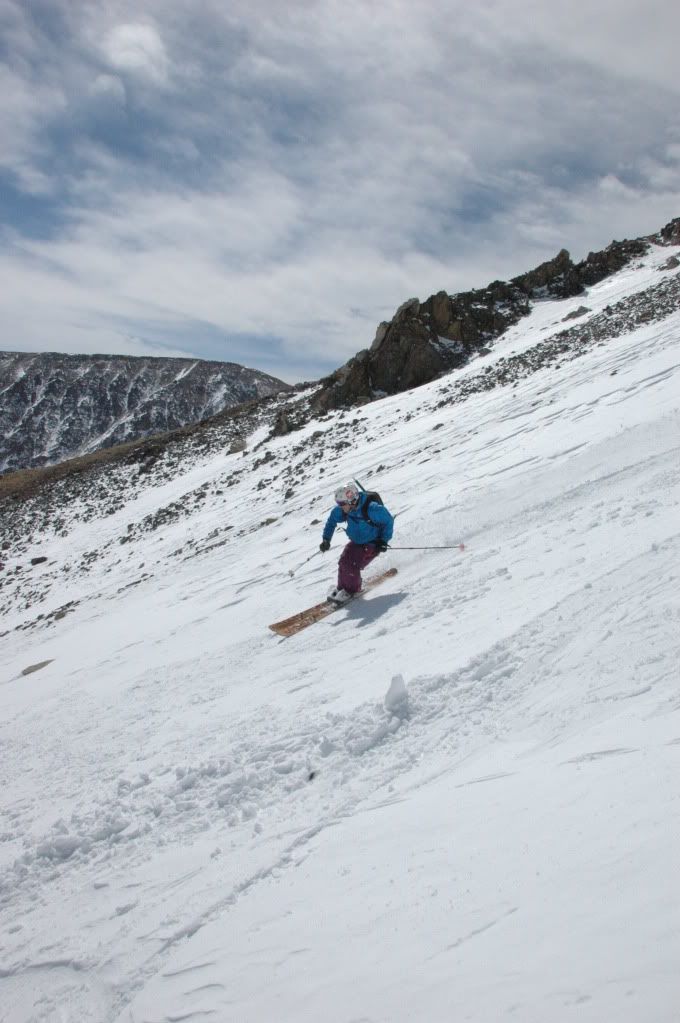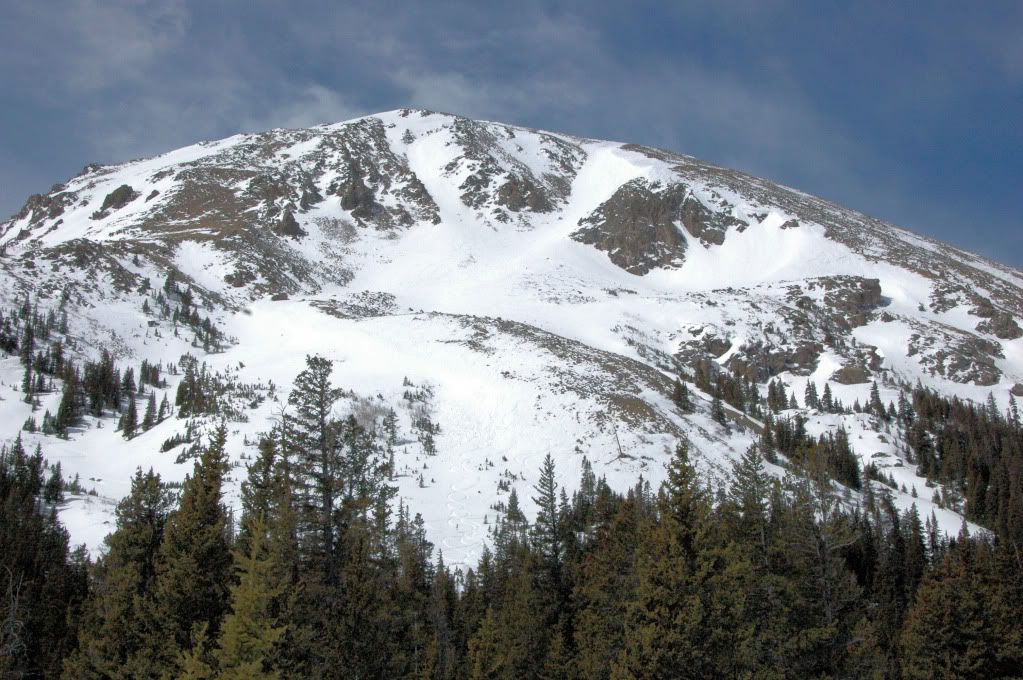 The plan on the way up was to head over to Buckskin or Loveland after skiing London. But by the time we got back down to the trees it was getting pretty warm. We decided that the snow would probably be fucked by the time we got over there and to the top of our lines. As soon as we finished that discussion the meadow we were on "whumphed" a 2 inch settlement. The other concern was that the out would be isothermal mashed potatoes, making for a really tough exit. I personally had one of the nicest runs of the year so I felt all good about letting those other peaks wait for another day.
Great getting out with a strong new crew. Stay in touch guys there's alot more in the works.