Today was cold even by my standards. I feel bad for my brother since he lives in Vegas and anything below 40 must be arctic to him. He was a good sport though and gutted it out for a while, but the hangover finally got to him and he headed back to the truck. I had originally planned to ride the Deadhorse Loop but the winds really kicked it up a notch when I got to the top of the pass and we both wanted to get up to Ryholite before dark, so I called it at the pass and headed down from there.
This was a really fun ride and the views of the Sandstone Bluffs were great. I love the Joshua Trees. This was very different from the riding yeasterday. The track was much smoother and the rock was much friendlier. At Bootleg you knew that if you fell on that volcanic rock you were hamburger.
After riding we jammed up NV160 to Beatty and visited the Rhyolite Ghost Town for some pictures and some shooting.
The Beautiful Sandstone Bluffs. Can you spot the rider?
The top of Cottonwood Pass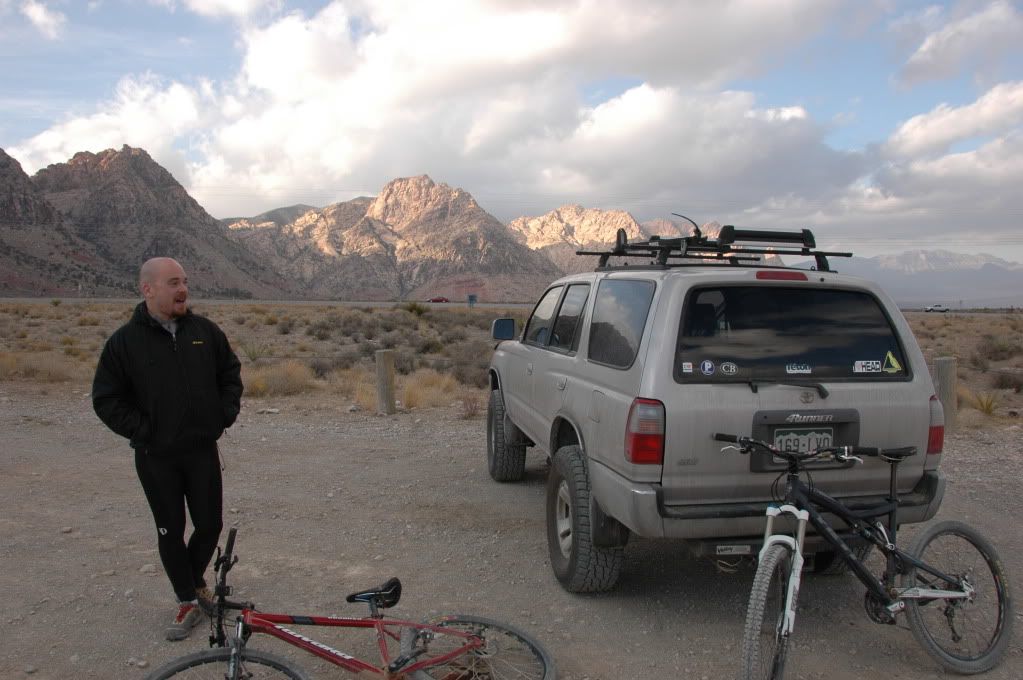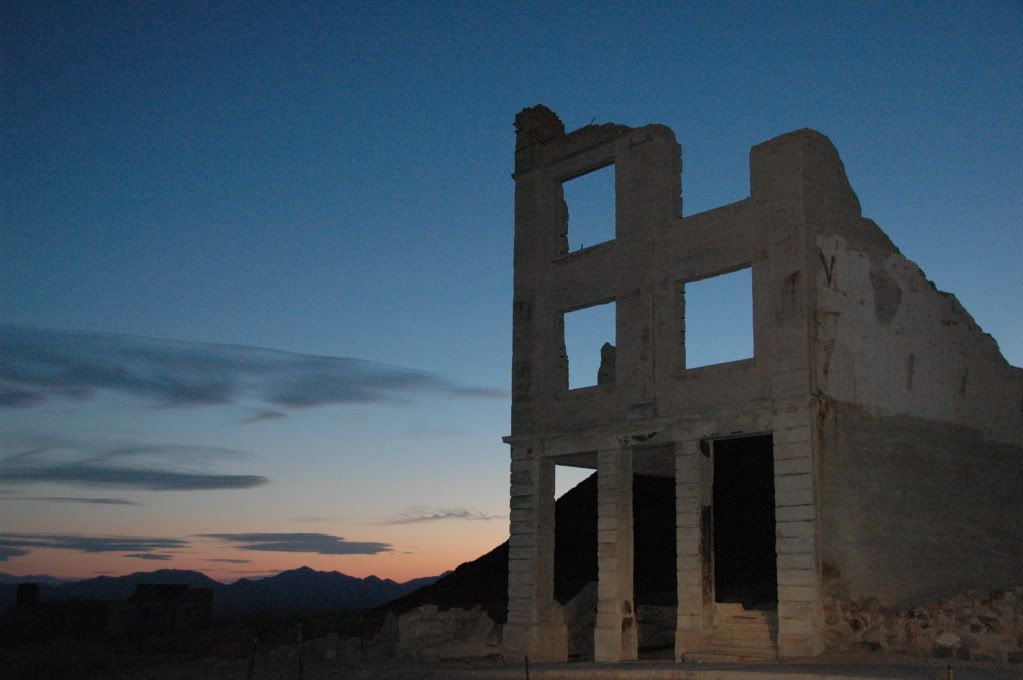 The old Cook Bank in Rhyolite, NV
Killing some Cokes
A Couple of Decent Pics from the Drive Across Utah