Got out on another trip last weekend. Went back down to the Sangres with lodgling, keith and USAKeller from 14ers.com. We met up at the trailhead the night before and did a little car camping.
We woke up nice and early at 4:30 and decided with the wind and low temps we should wait a while to start. So we jumped in the truck and spaced out to some Zeppelin for a while.
We started finally at 5:45. The plan was for lodgling, USAKeller and myself to ski it and keith was just going to climb it.
We made decent time across the flats to the bushwhack area heading into the secret creek.
That was one really cold creek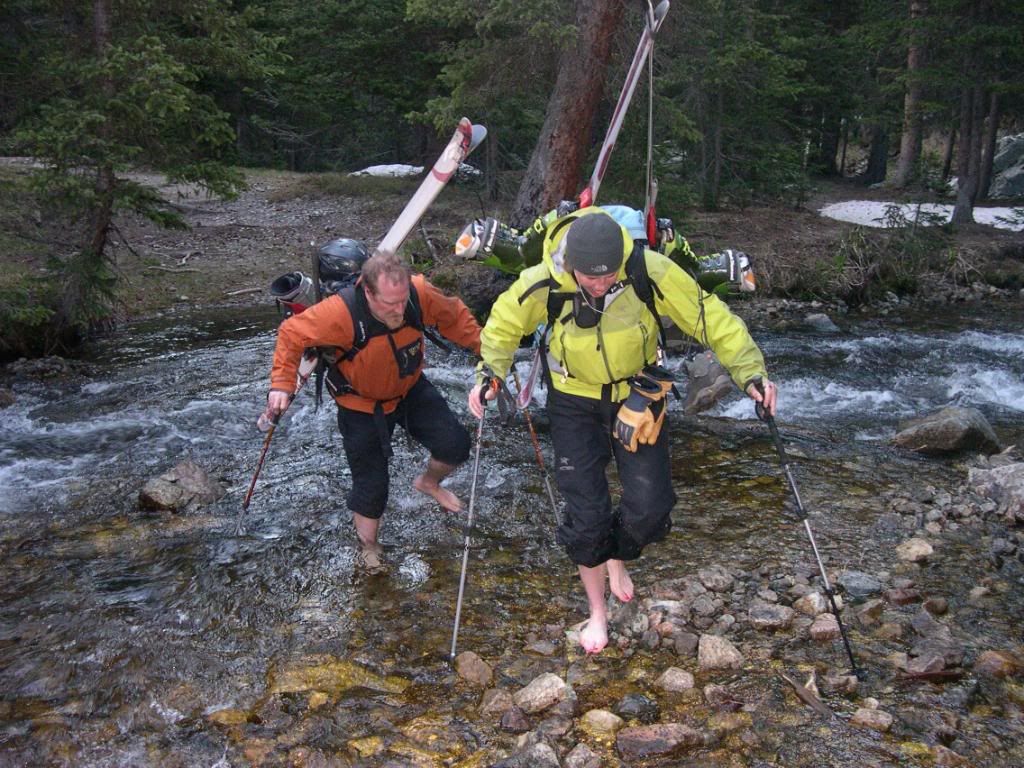 Fun in the talus
Once we got to the snow it was smooth strolling. It was also nice to get to the sun. MMMMM warmth. The temps weren't too bad but the winds were gusting pretty good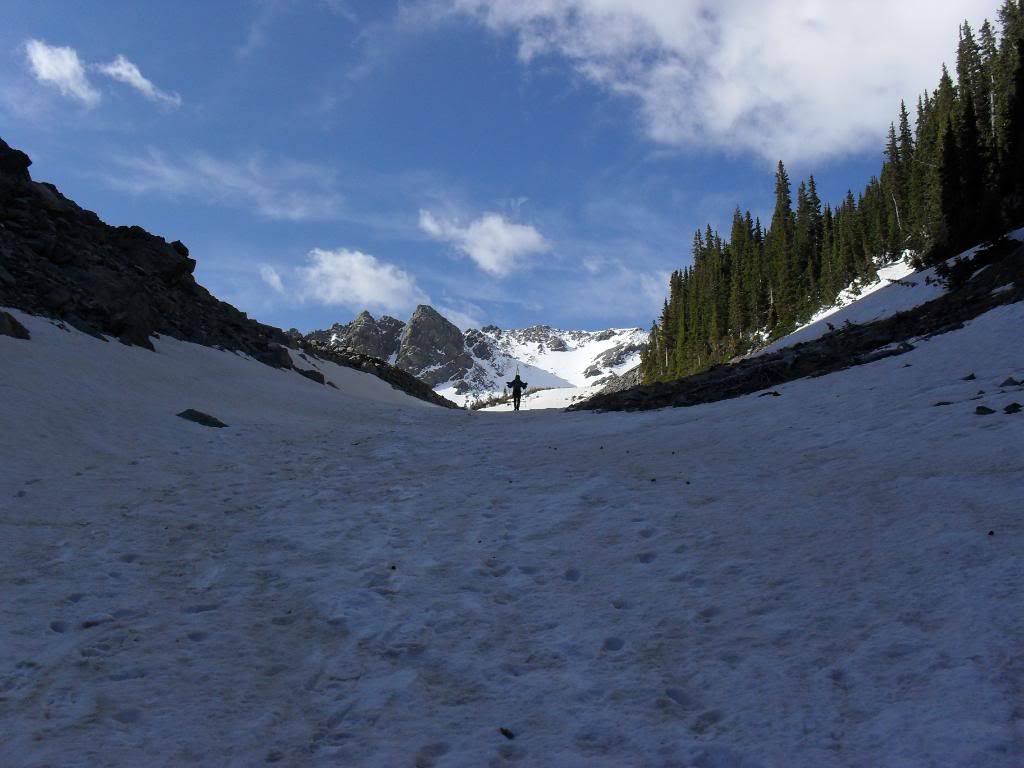 Our first sighting of Lindsey
Now in the standard couloir. I'd say it was about 40* maybe a touch more in the cruxes. The snow was money for great crampon purchase. Keith really did great for his second snow climb ever. He just put his head down and got after it. Nice job man.
California in the upper left of Pic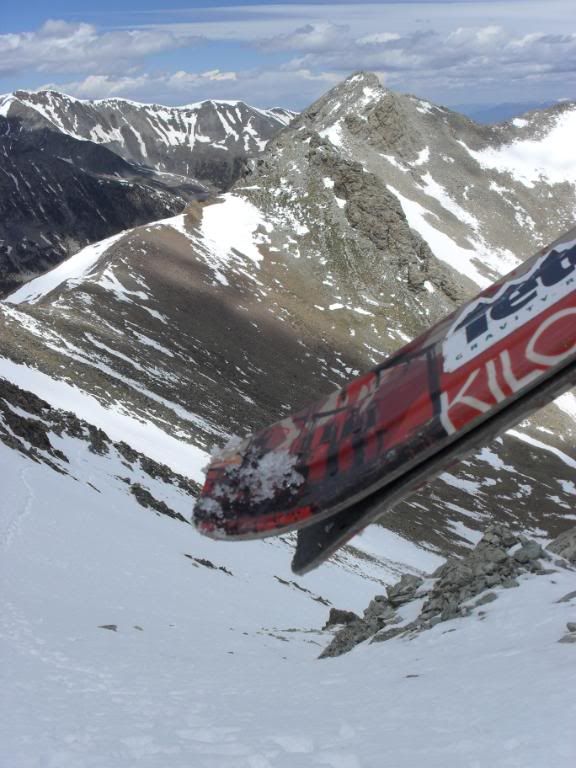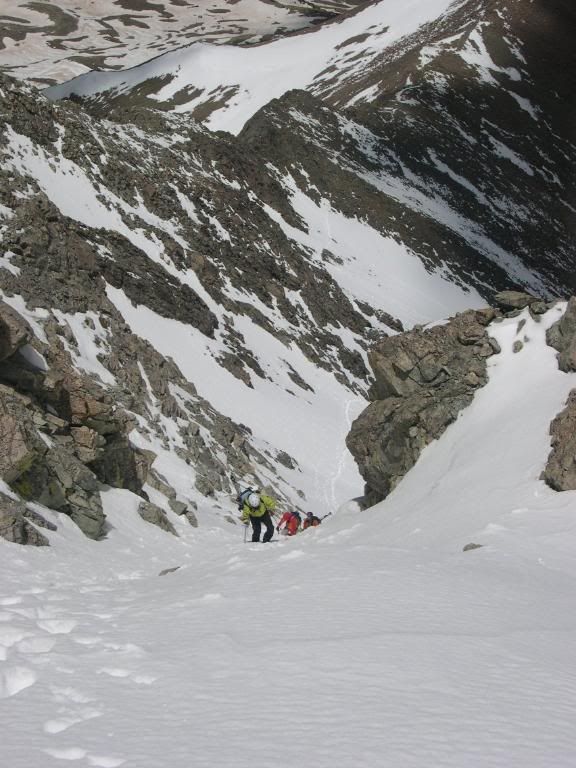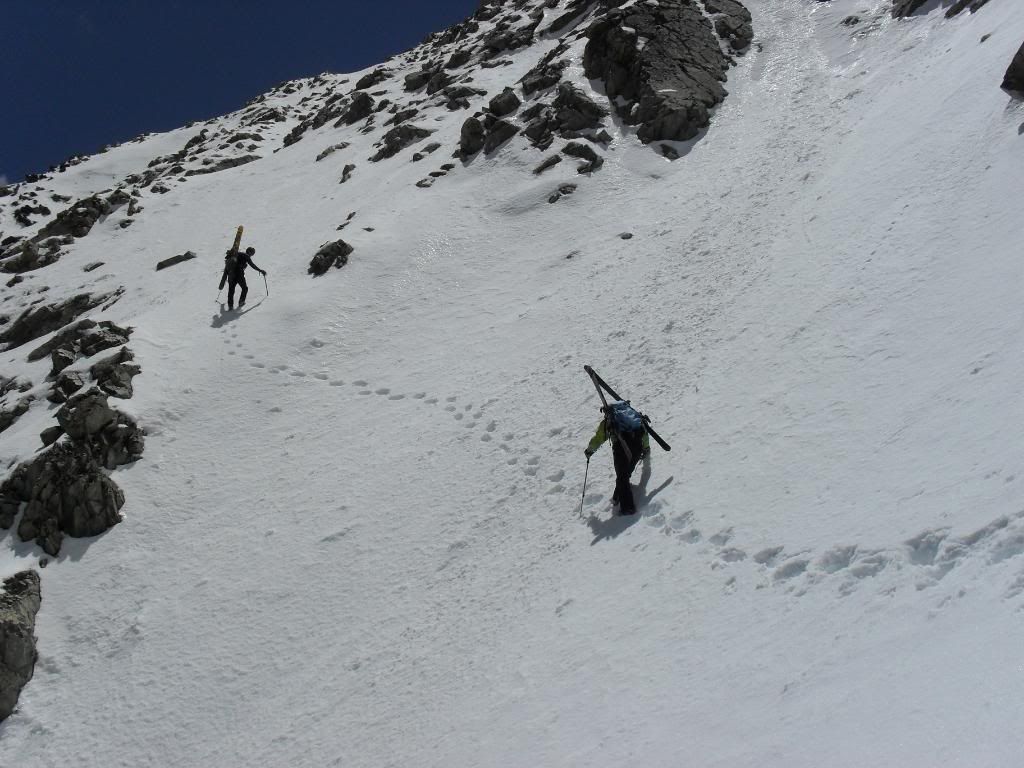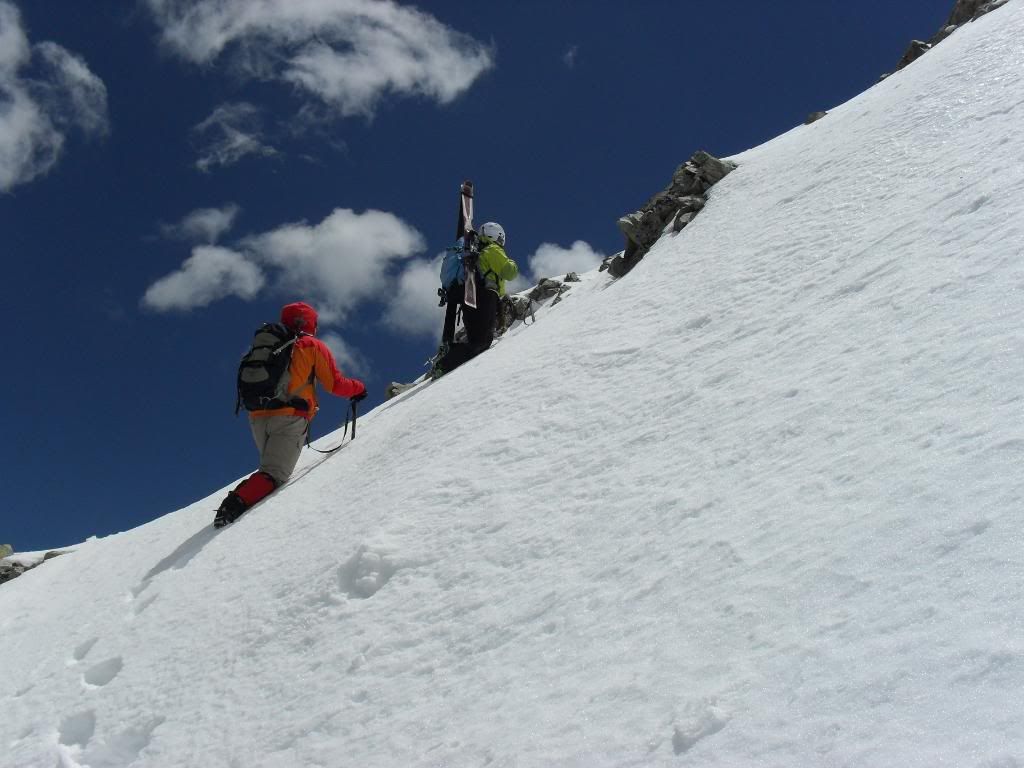 IN FROM THE SUMMIT. It'll be in for a while so go get you some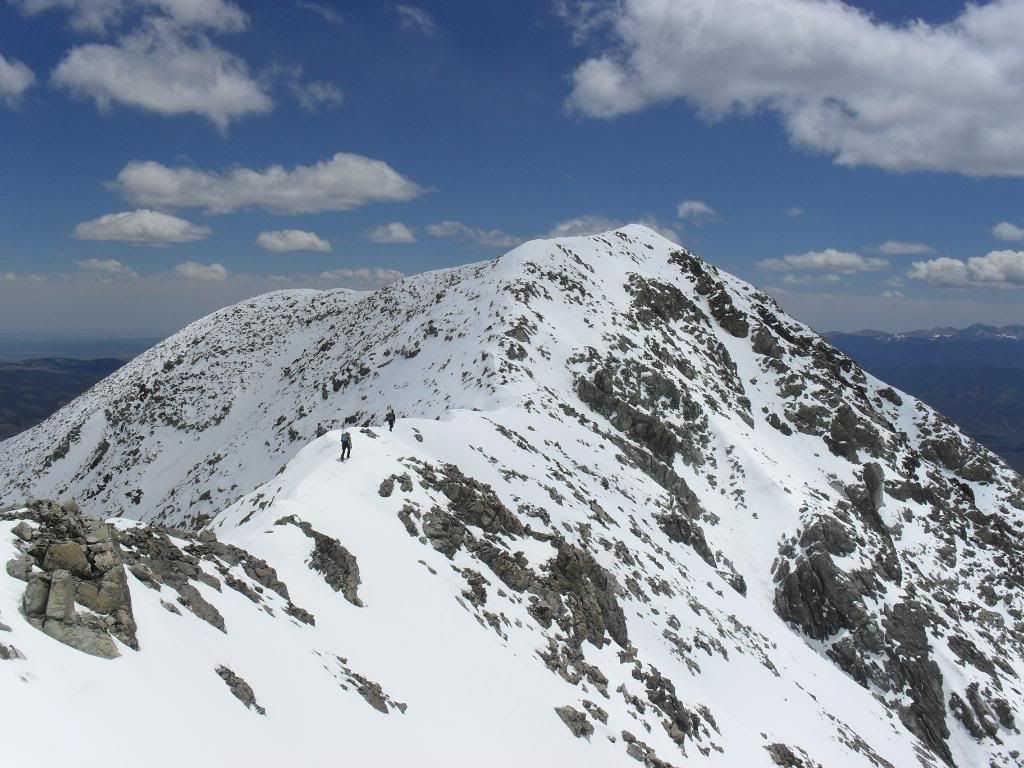 lodgling skis Lindsey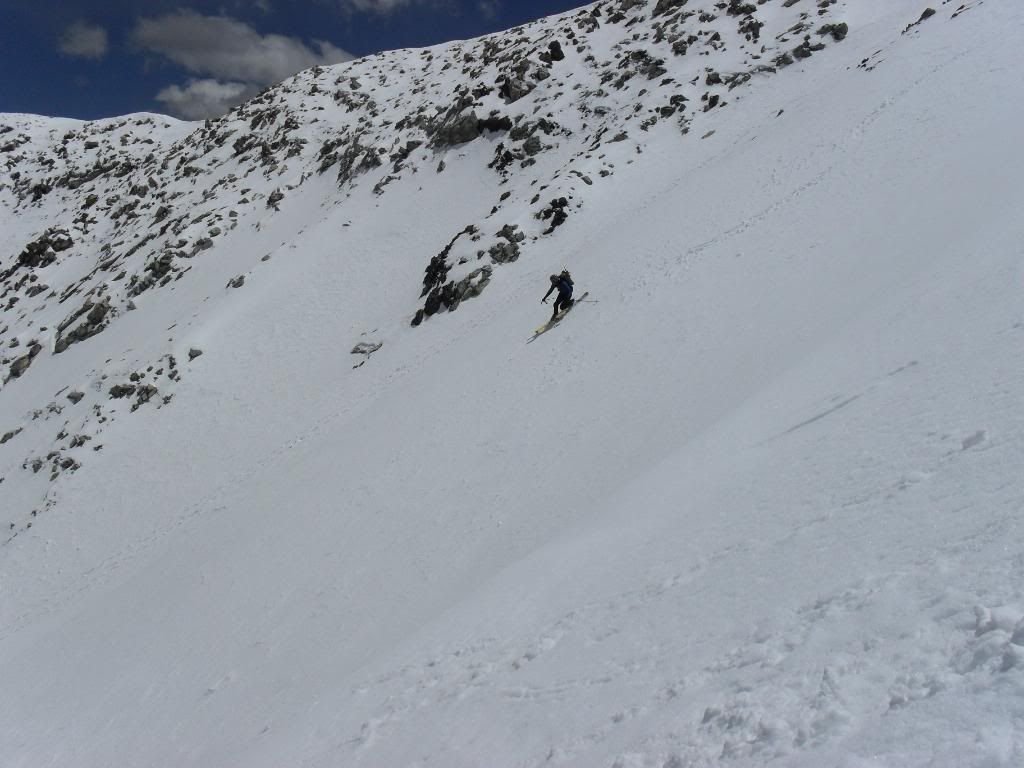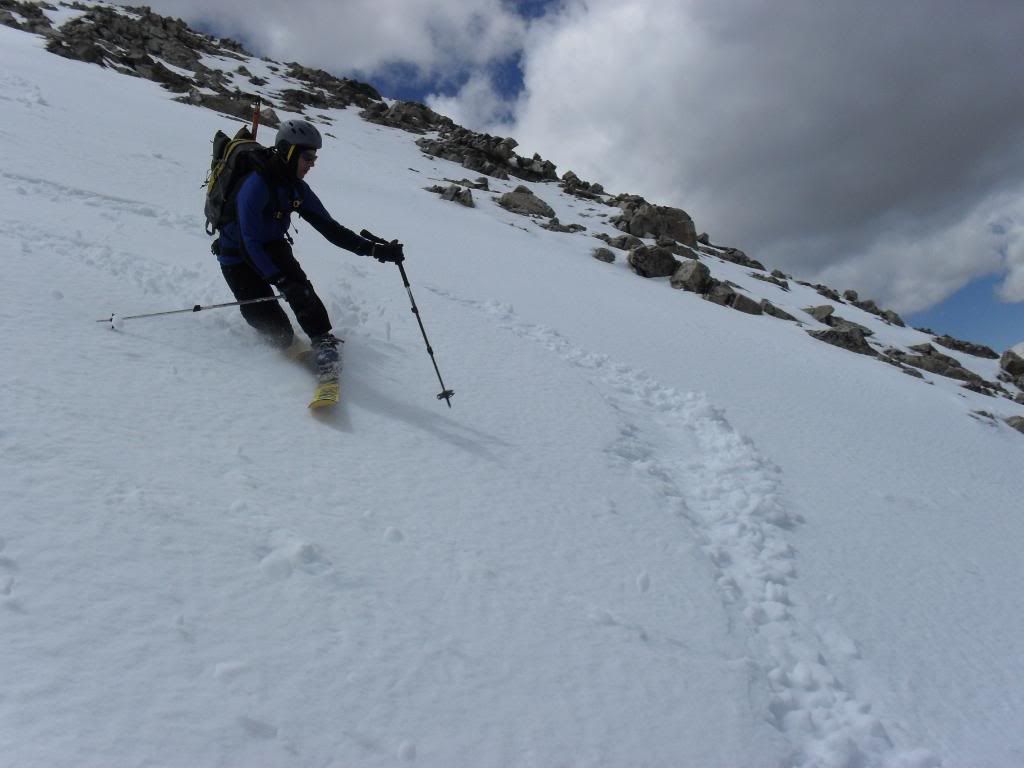 USAKeller skis Lindsey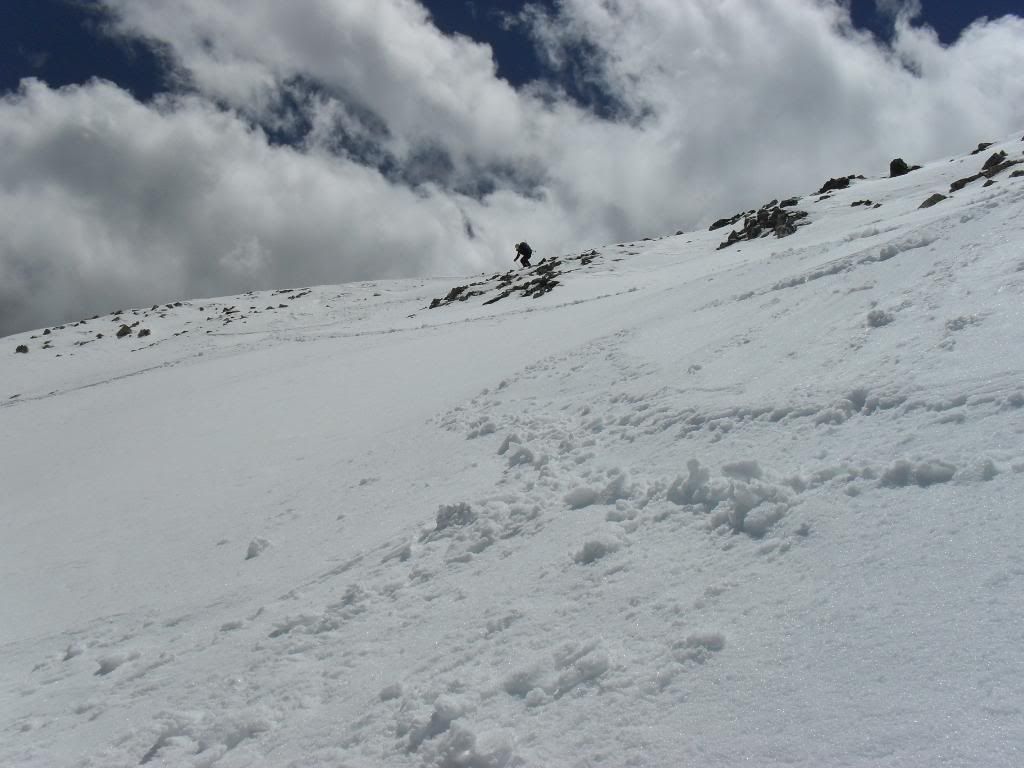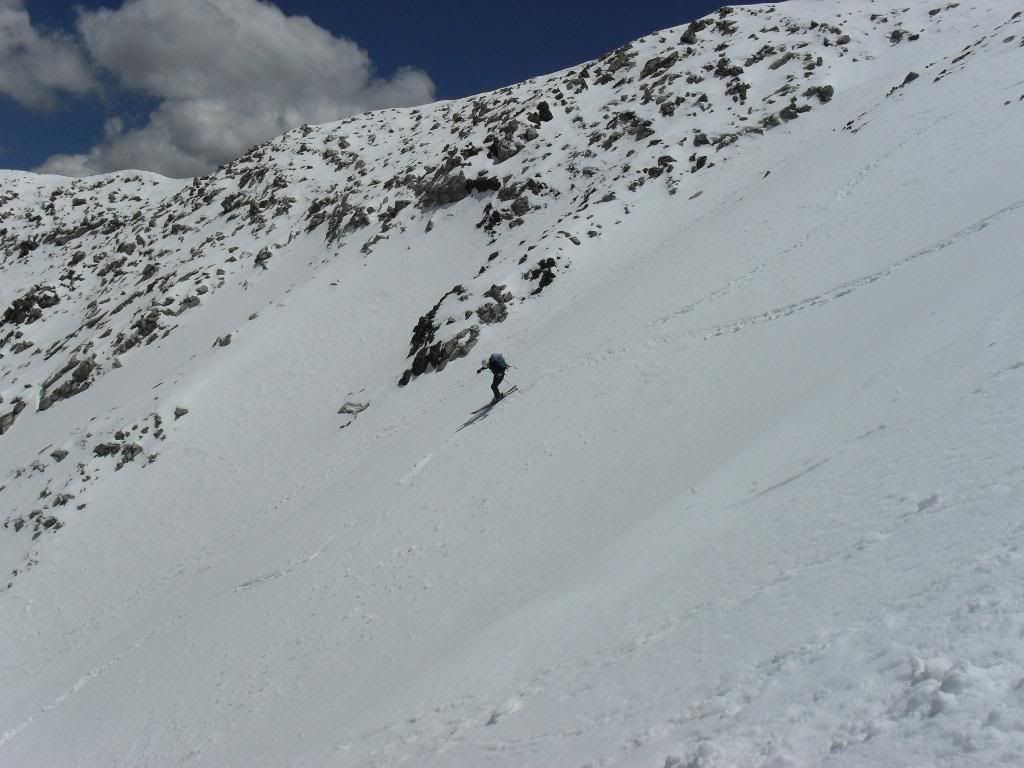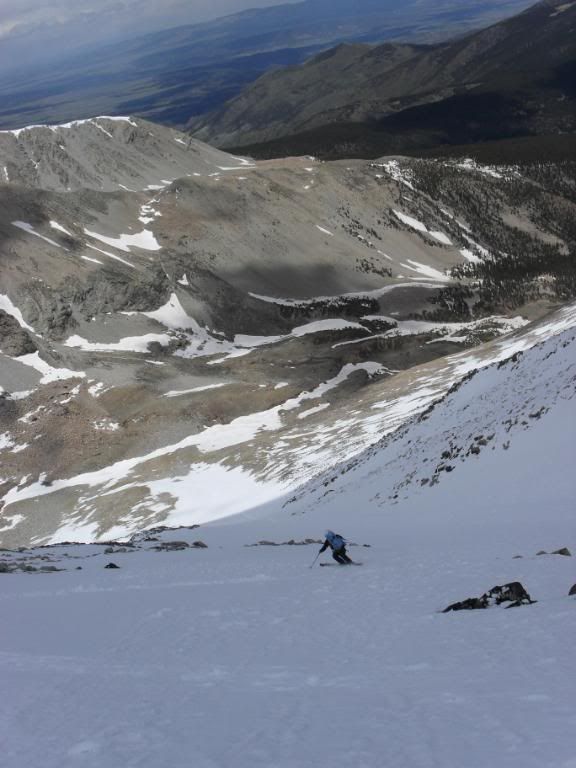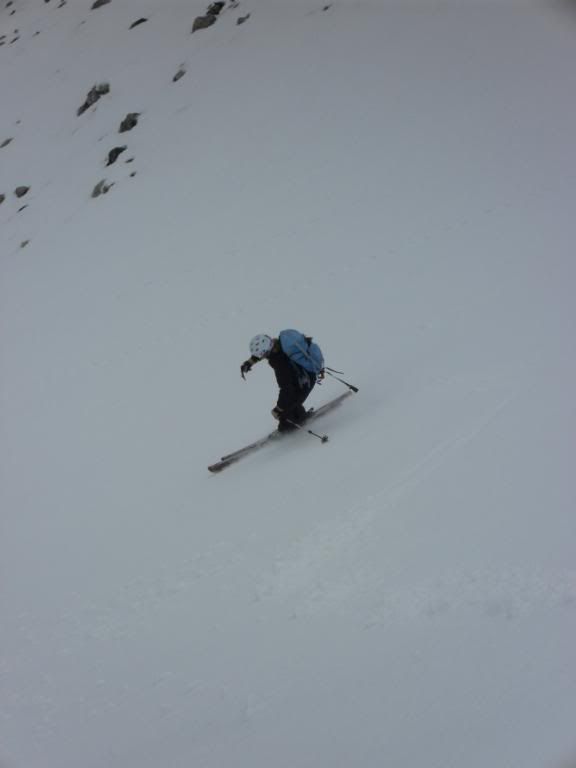 I skied Lindsey
After we all had our way with Lindsey for about 1600′ it was time to hike back to the saddle of Lindsey and Iron Nipple.
We managed about 1600′ more vert to the end of the snow. We hit the corn finally and oh it was so very nice.
At this point the water actually felt pretty good
Huerfano Basin Panorama Below – CLICK IT!!
8 miles and 4400 vert according toNat Geo Topo software. My altimeter said 5100′ vert but there were a ton of clouds whipping past us all day so I think thats wrong.
It was a fun day for sure. Great to get out with some new people and it was nice how a great group dynamic developed to help everyone acheive their goals.
Let's do it again sometime