It seems like every trip has an issue. Like life, things are never smooth and easy. Grays had snowmachine issues, Culebra had weather and skin issues, there's always something. I get a call from my wife just as I hit Academy Blvd in Colorado Springs
"Stupid question, but do you need your jacket?"
"DOH!!!!!!" I muttered curses under my breathe for about 45 minutes, almost all the way back to Denver.
Add 2 hours to the drive time and I reach the Wal-Mart parking lot in Durango at 4am and settle in for a nice 2 hours of sleep. Joe gives me a wake up call and we head off to a Dennys breakfast. MMMMMM Mass Fuel
"We get to ride the Chooo Chooo Train" 🙂
The Durango Silverton Narrow Gauge Railroad is so cool. Even in my sleep deprived fog it was so engaging I couldn't take a nap. The scenery was tremendous and the nostalgia for a bygone, simpler era pulled on the history buff in me. I can't help but wonder what it was like using these for the expansion of the frontier. Thoughts of the Gothic era in England ran in my mind of soot filled skies, from the coal burning factories gone a muck. One thing that struck me was the actual craftsmanship of the train cars. Mortise and tenon joinery along with brass fittings. This and the fact that all the cars were made of oak.
Truly from a different time. A time perhaps more pure, where planned obsolescence wasn't a consideration, and doing things the right way were just the way it was done.
Hover over photos for thoughts
The hike was long. 7 miles and about 3300 vert. But it was really beautiful.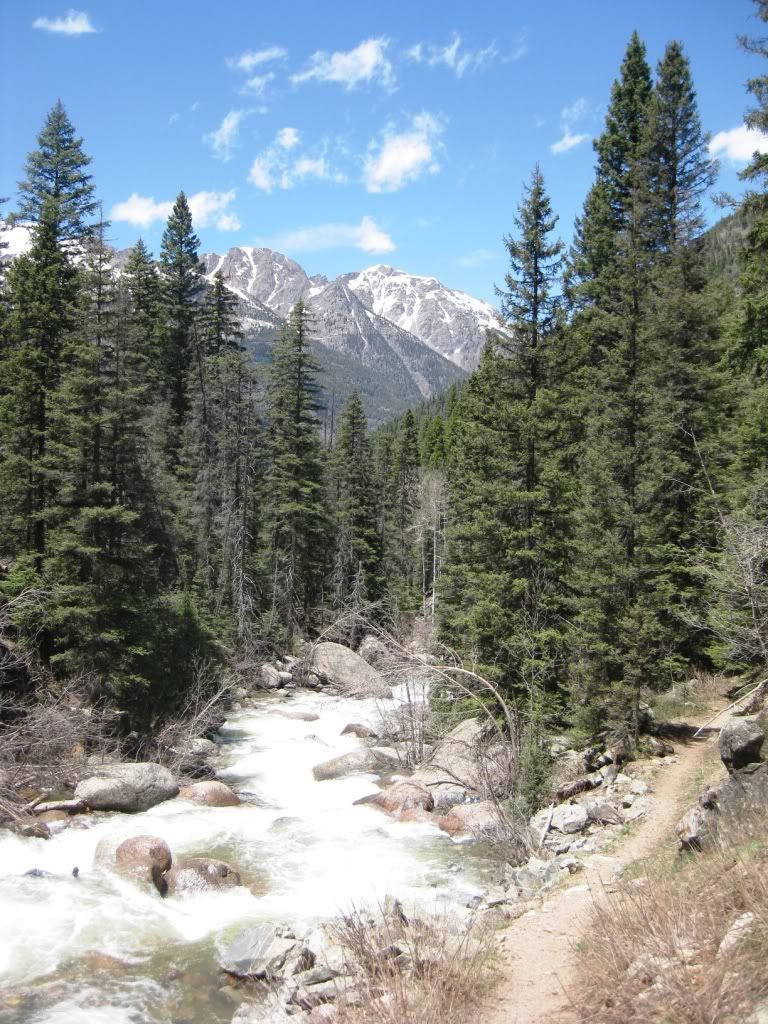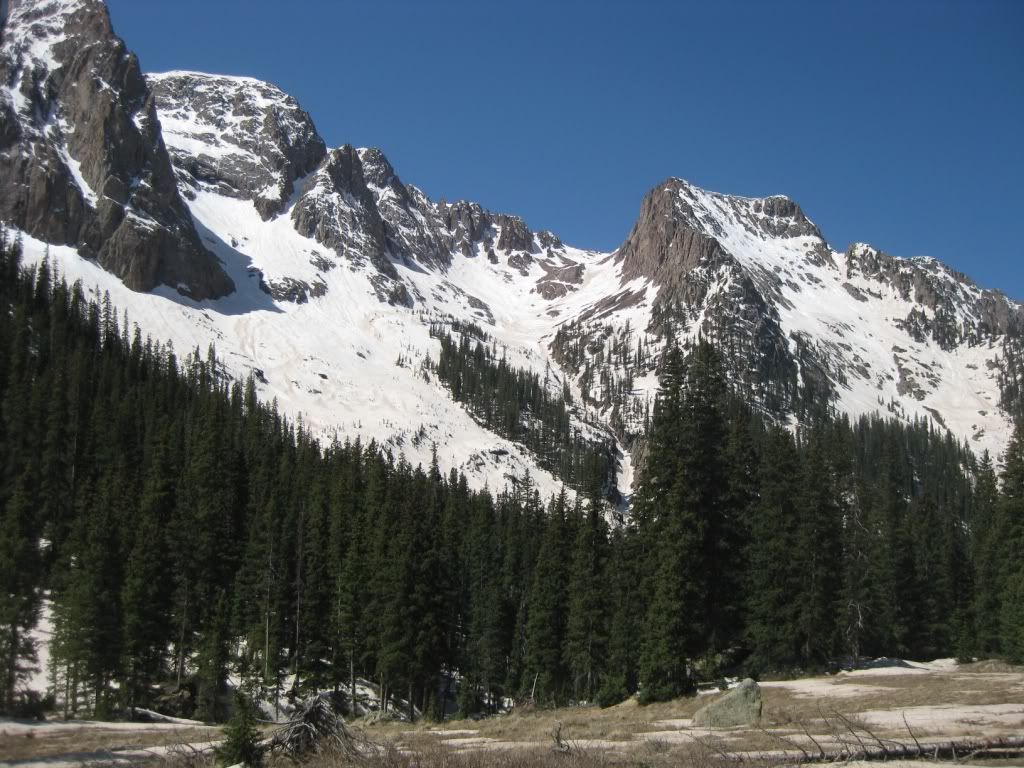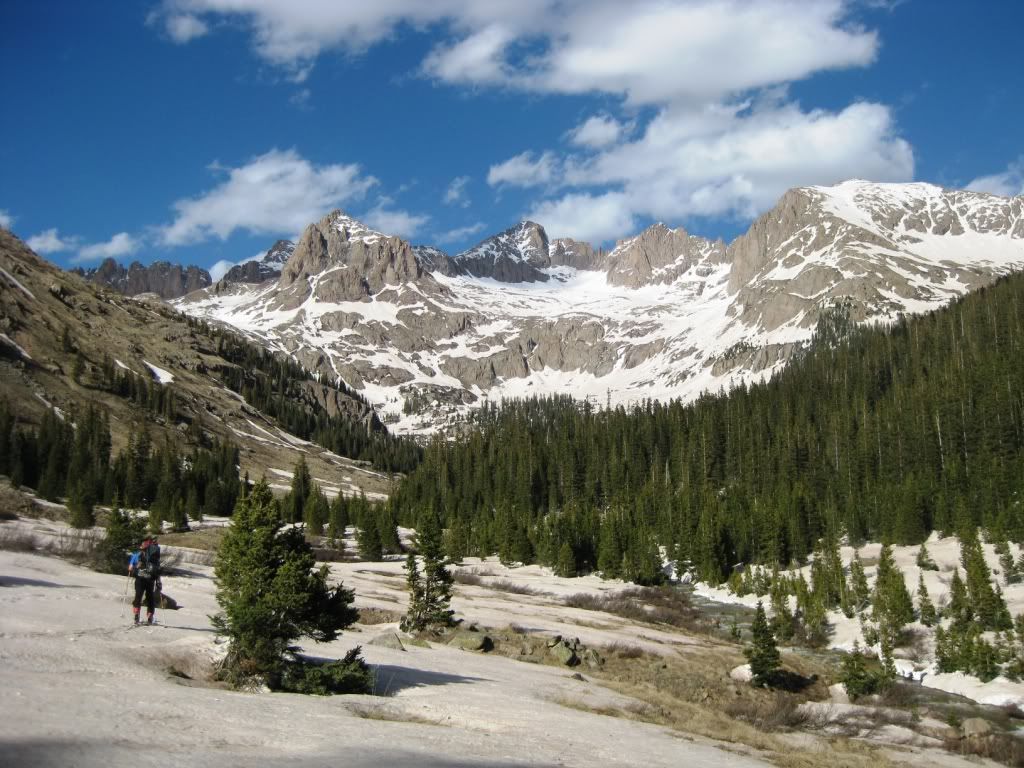 We woke at about 4am and got ready. We left camp at 5 and headed for Sunlight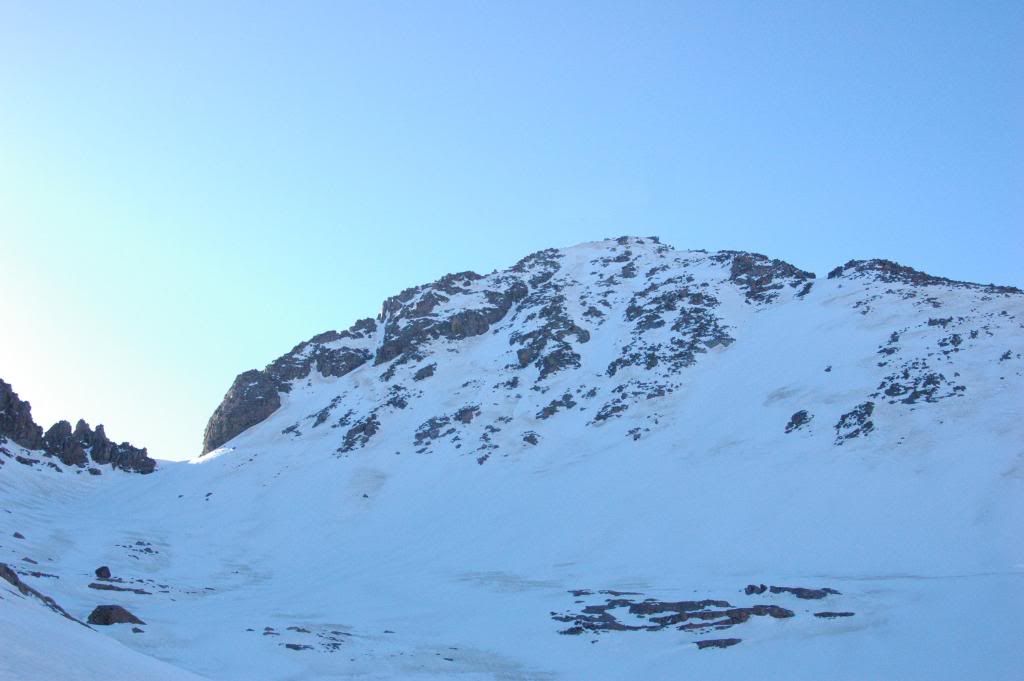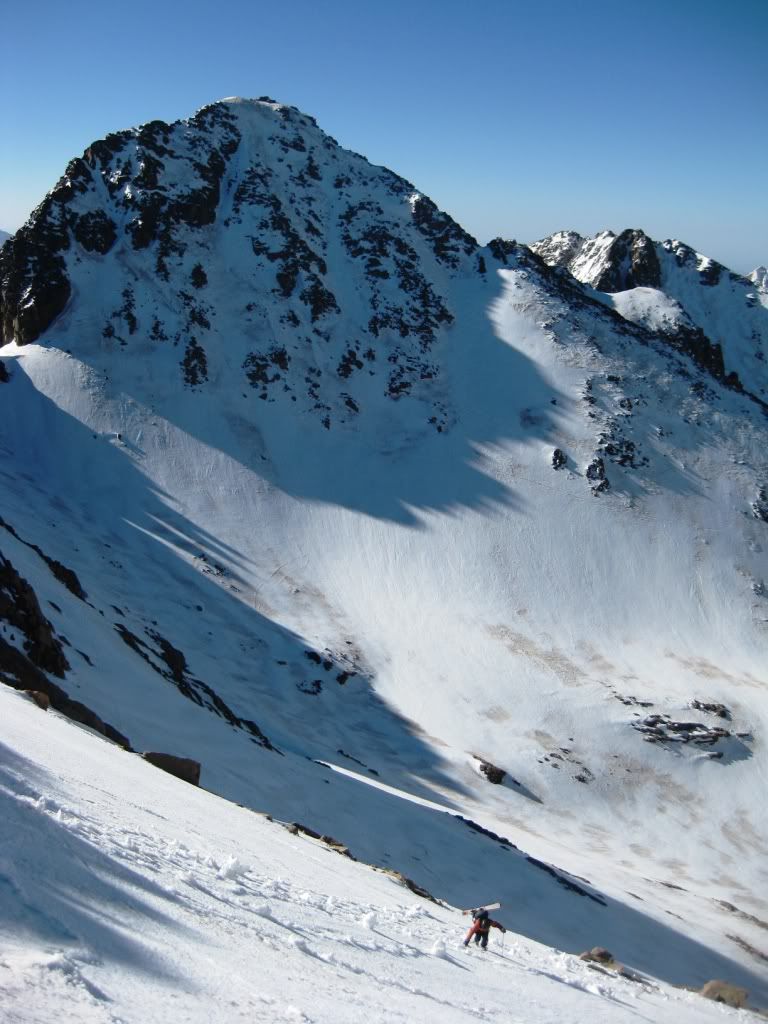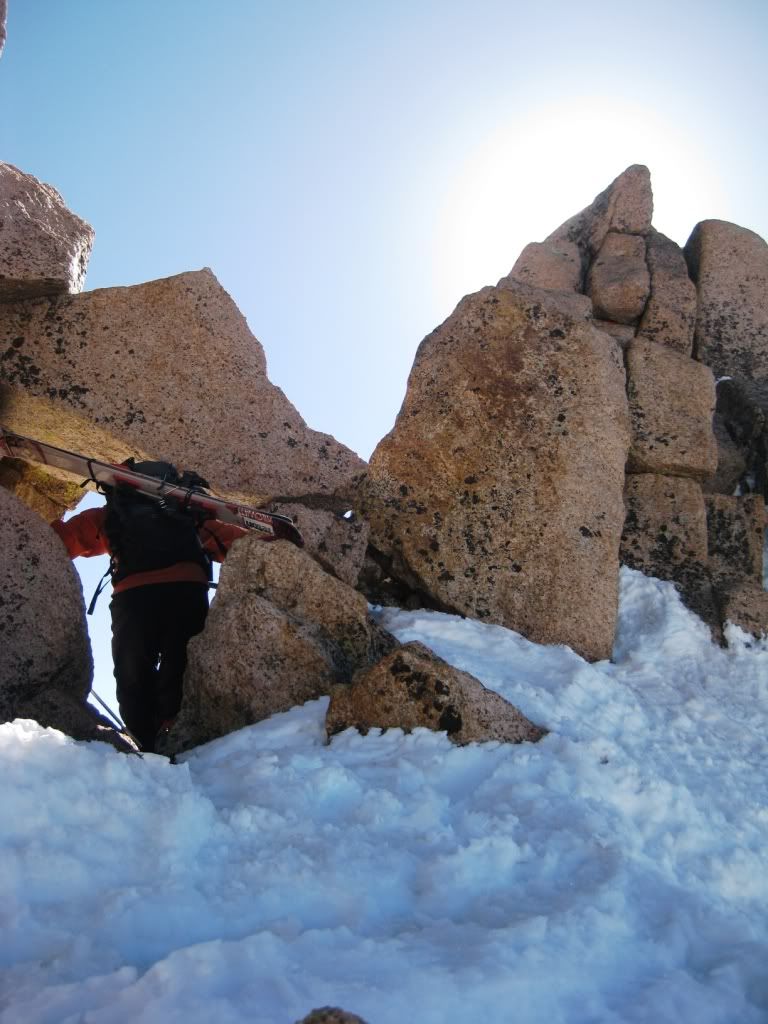 The view from the Window. Its a Panorama so Click it
Summit Pitch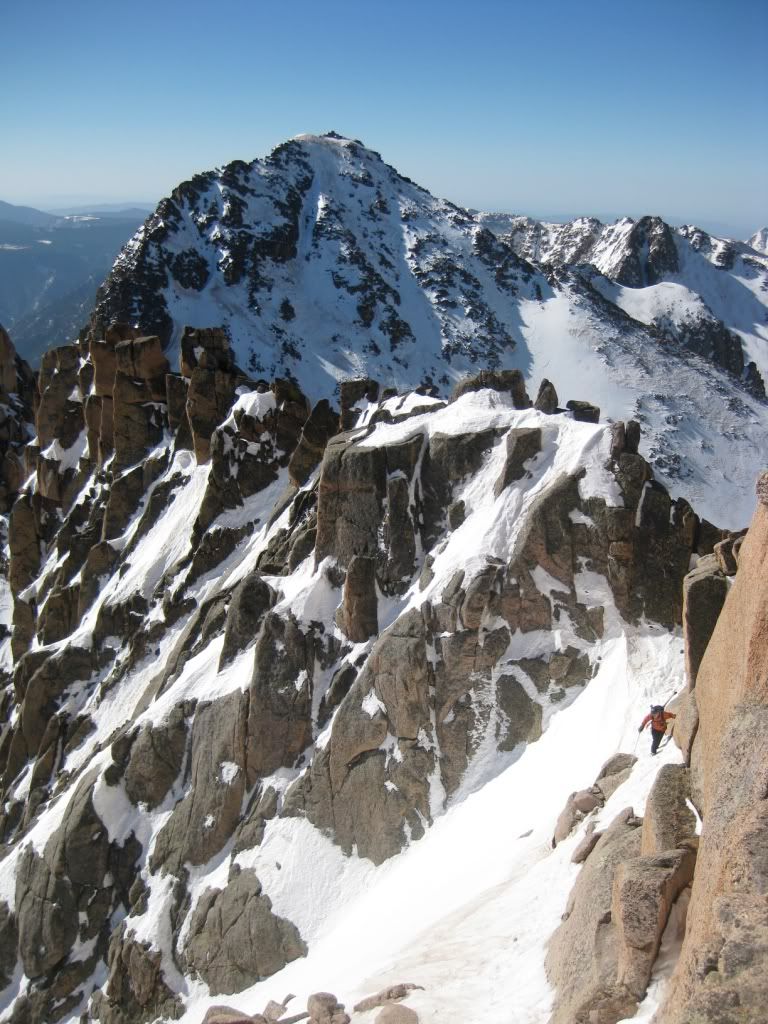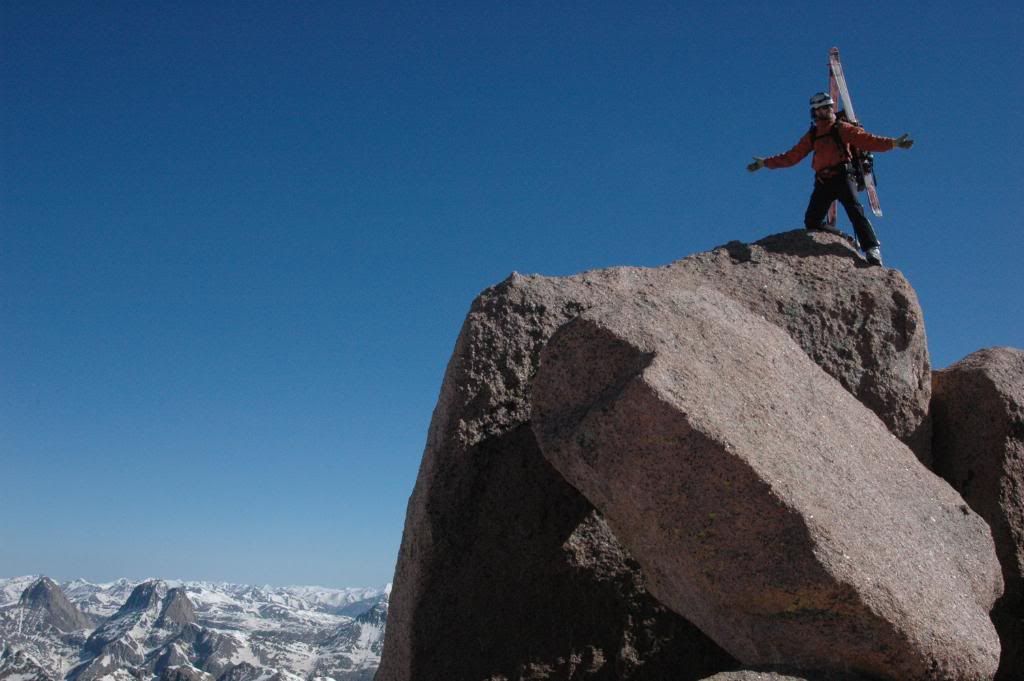 View from Eolus to Vestal. Another Panorama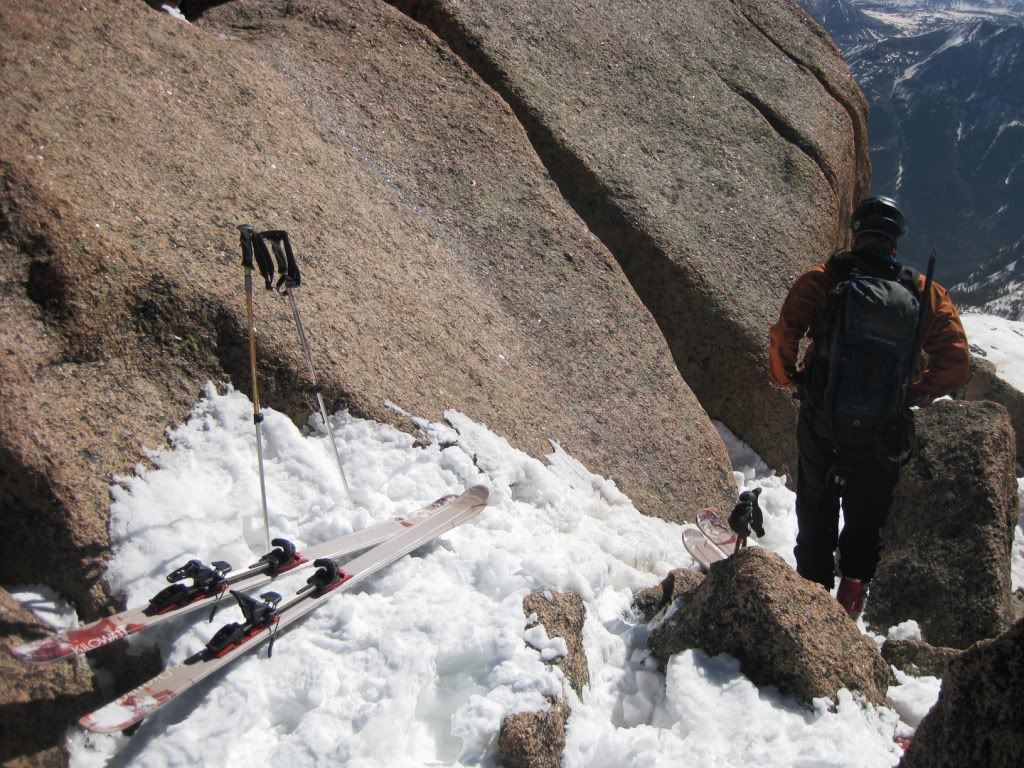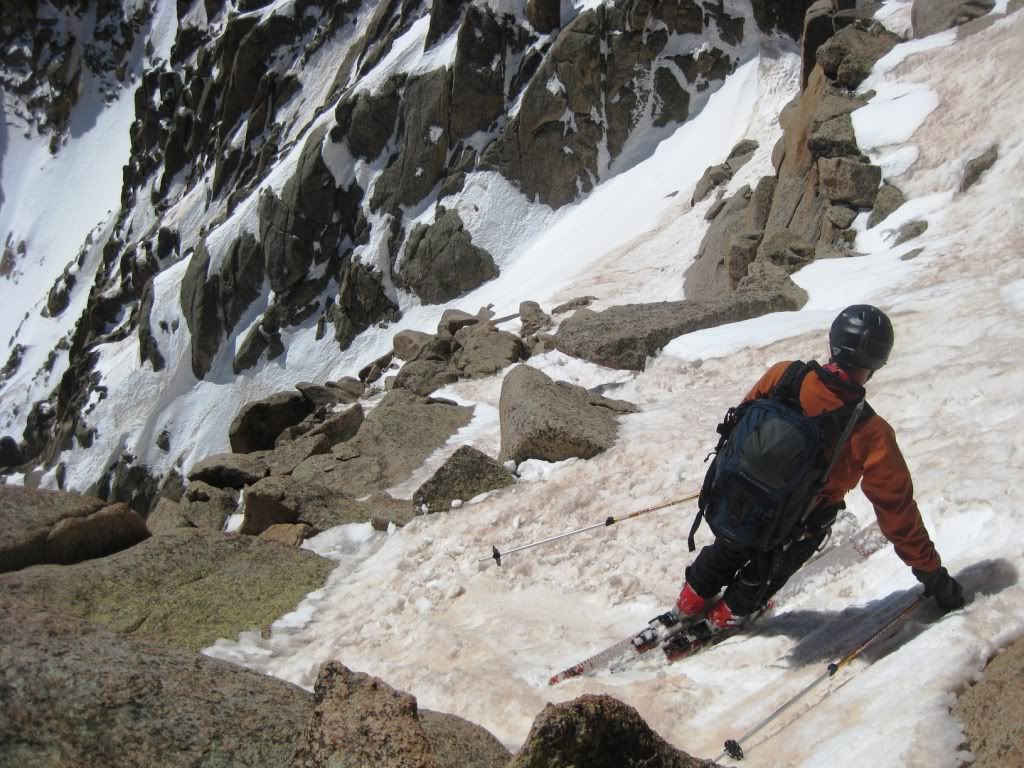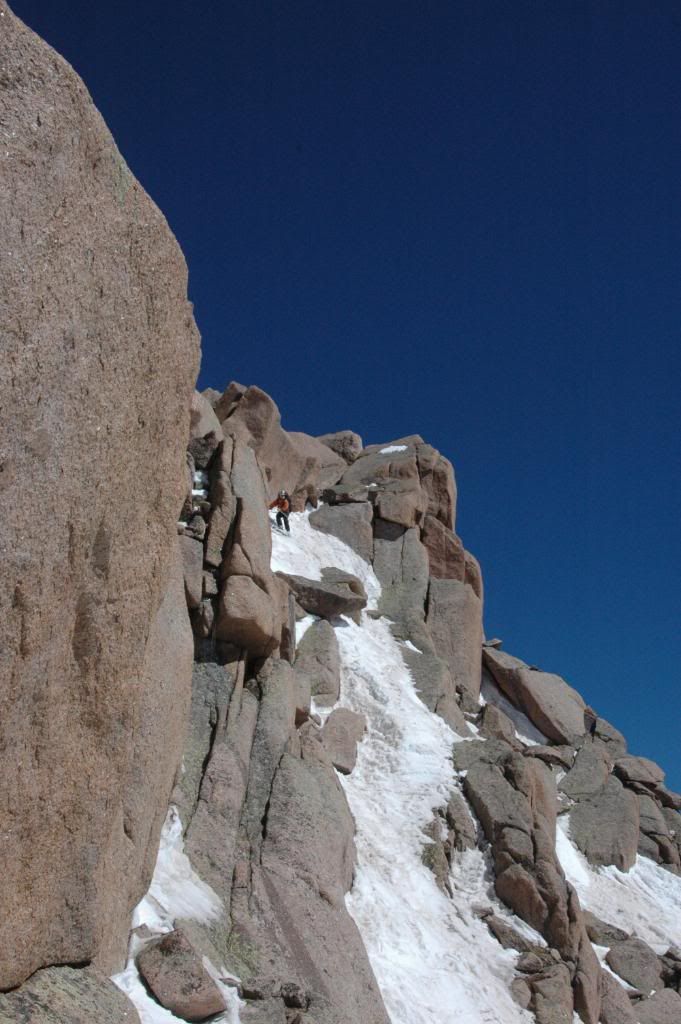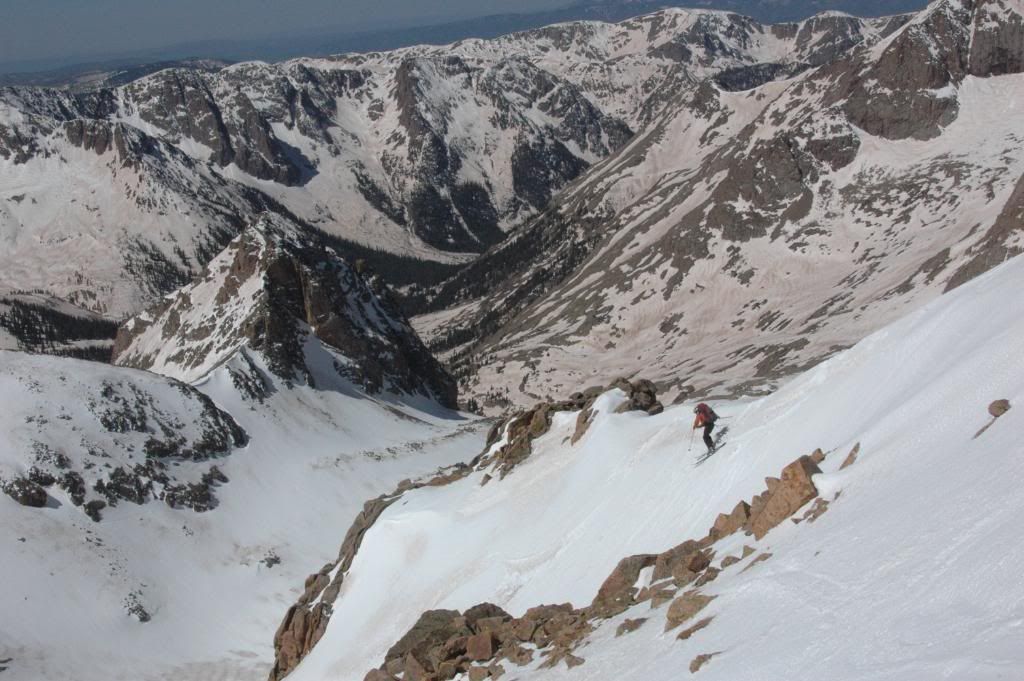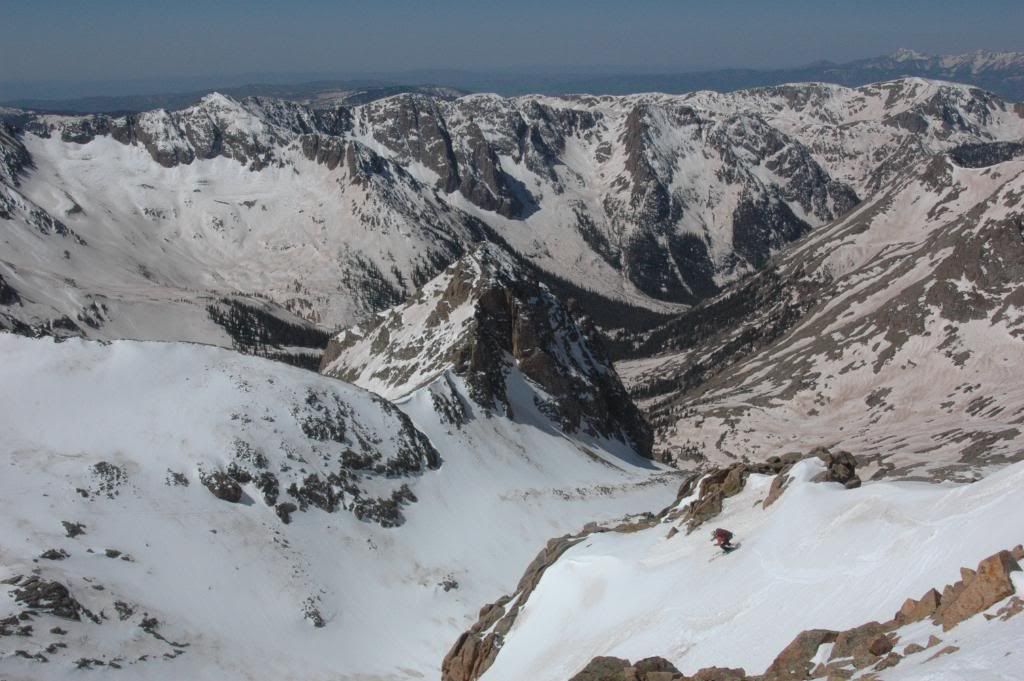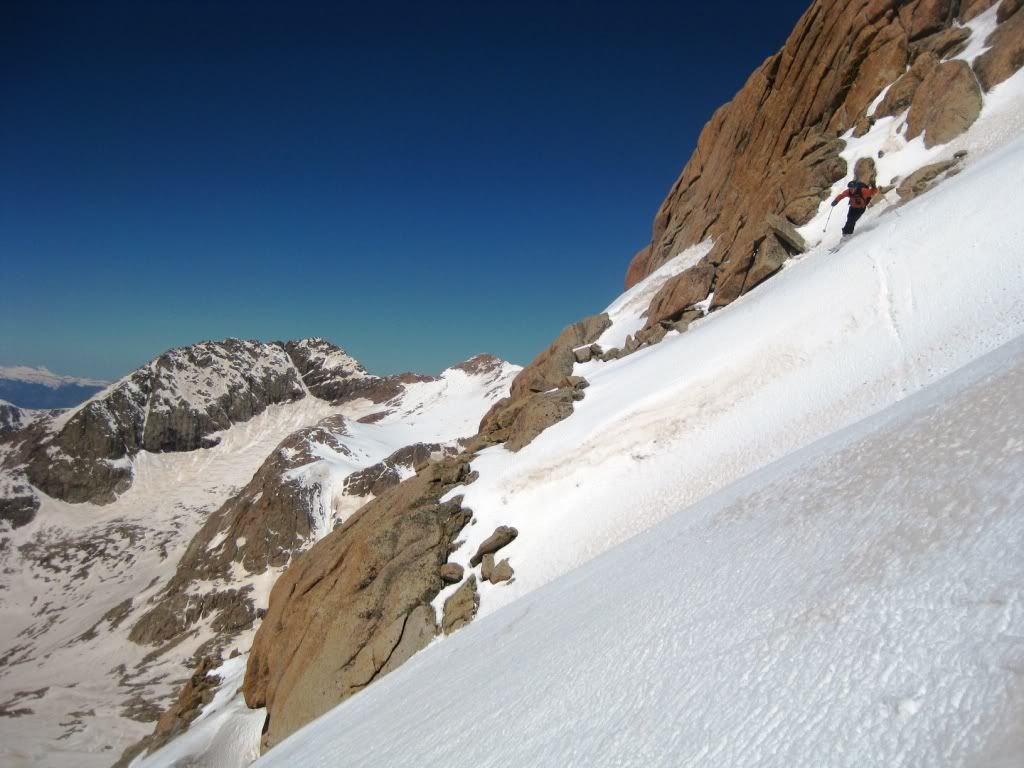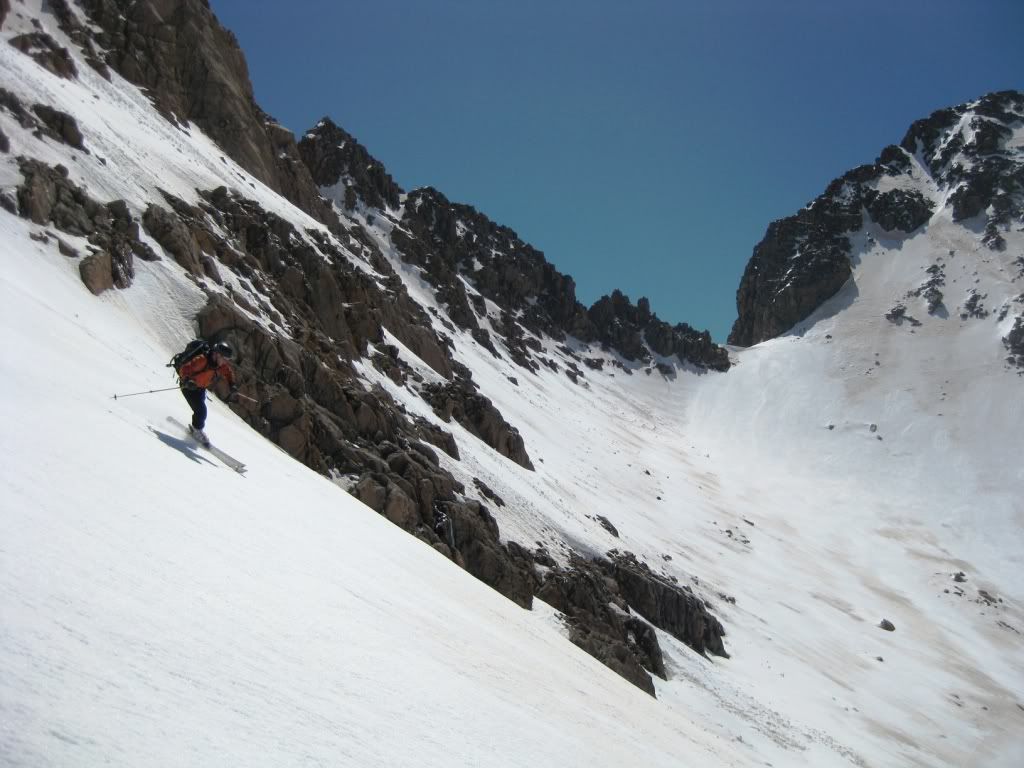 We changed gear and had a snack. Then went after The Windom Widowmaker.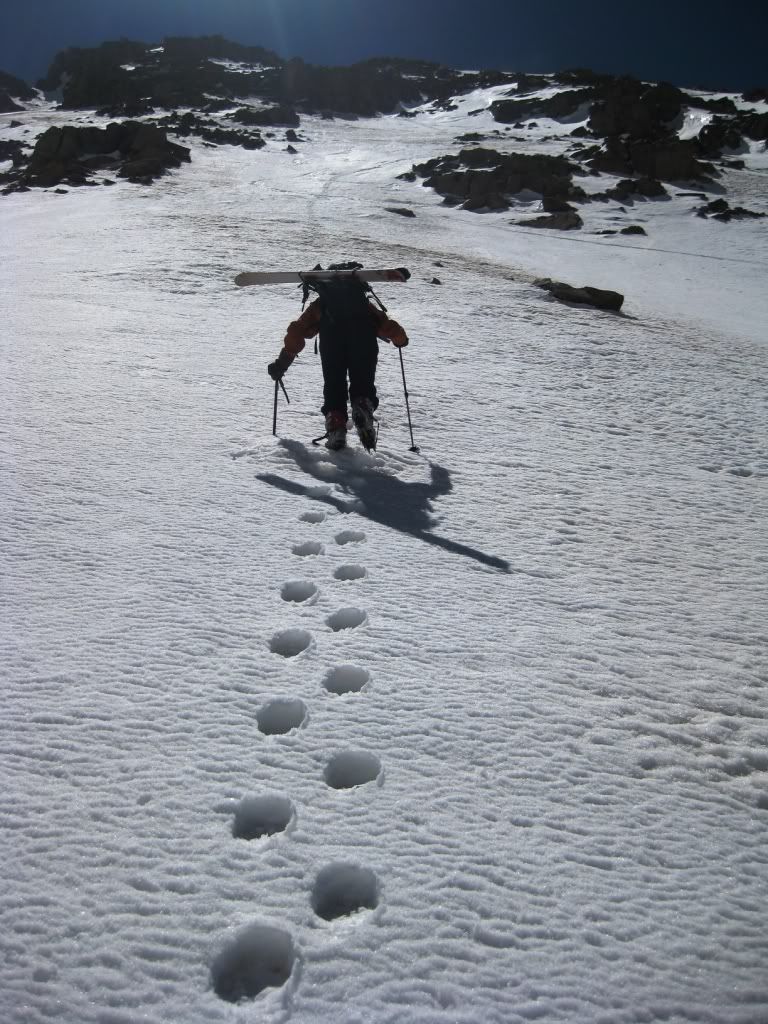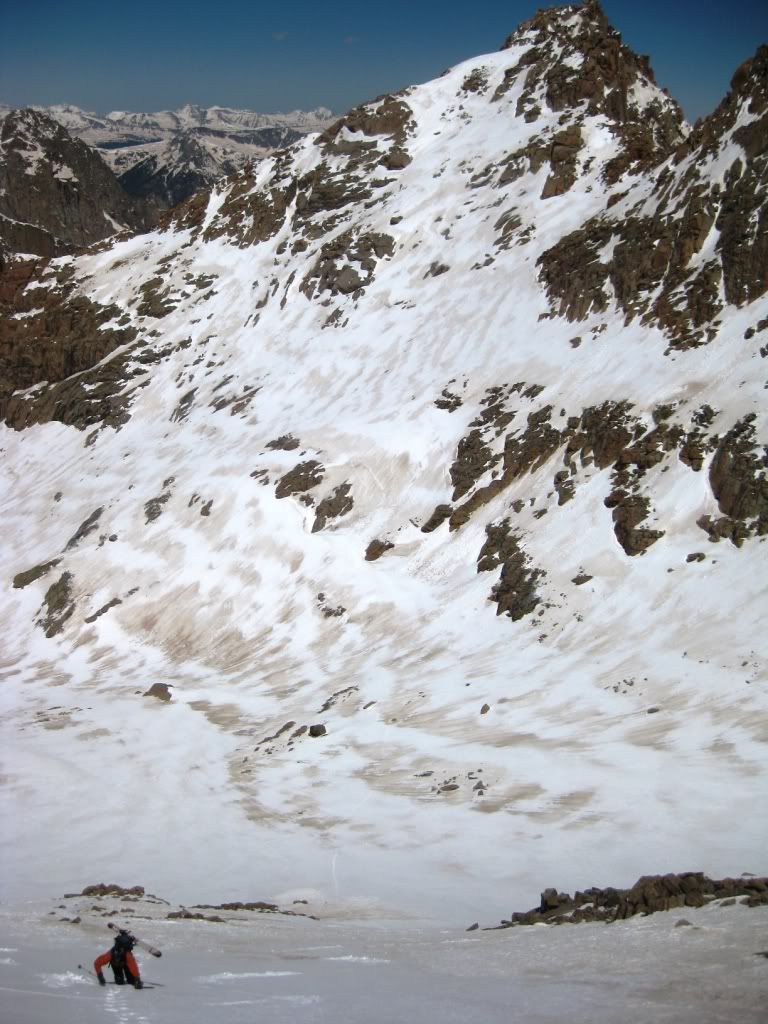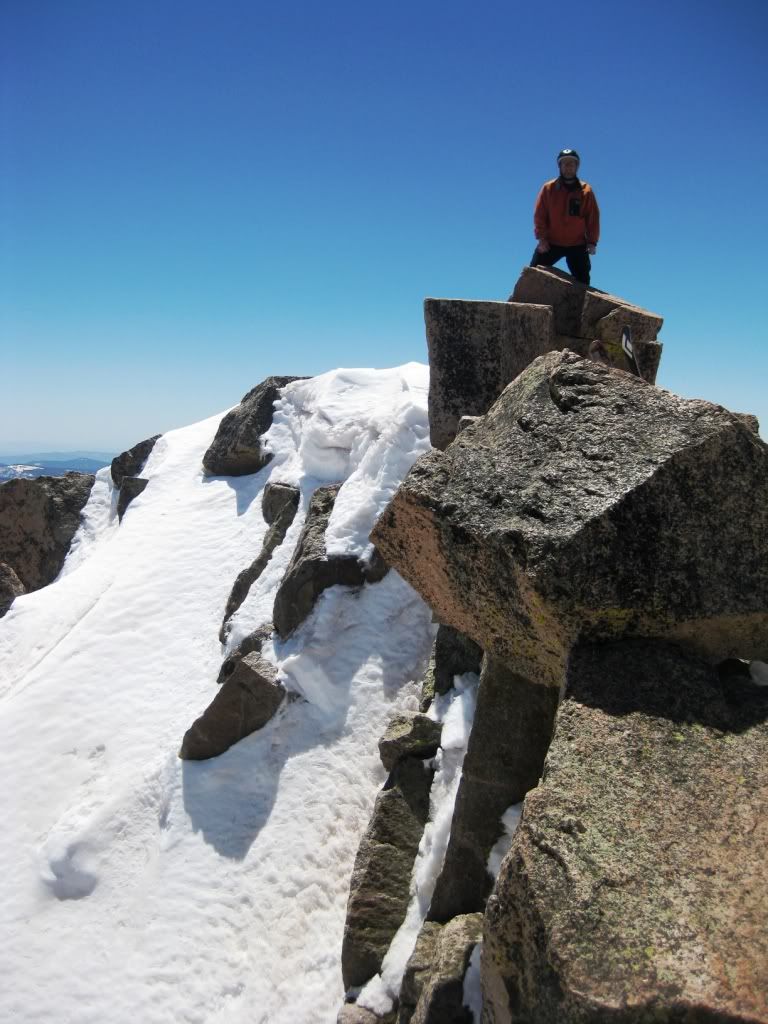 I wasn't feeling great at this point. But I got through it.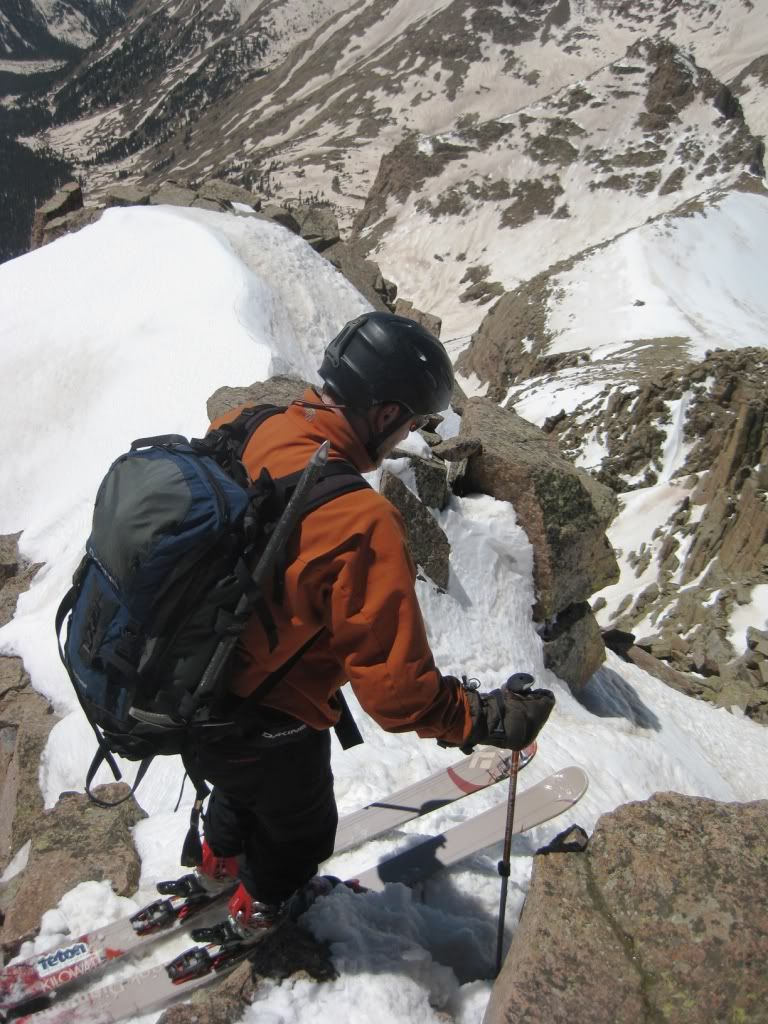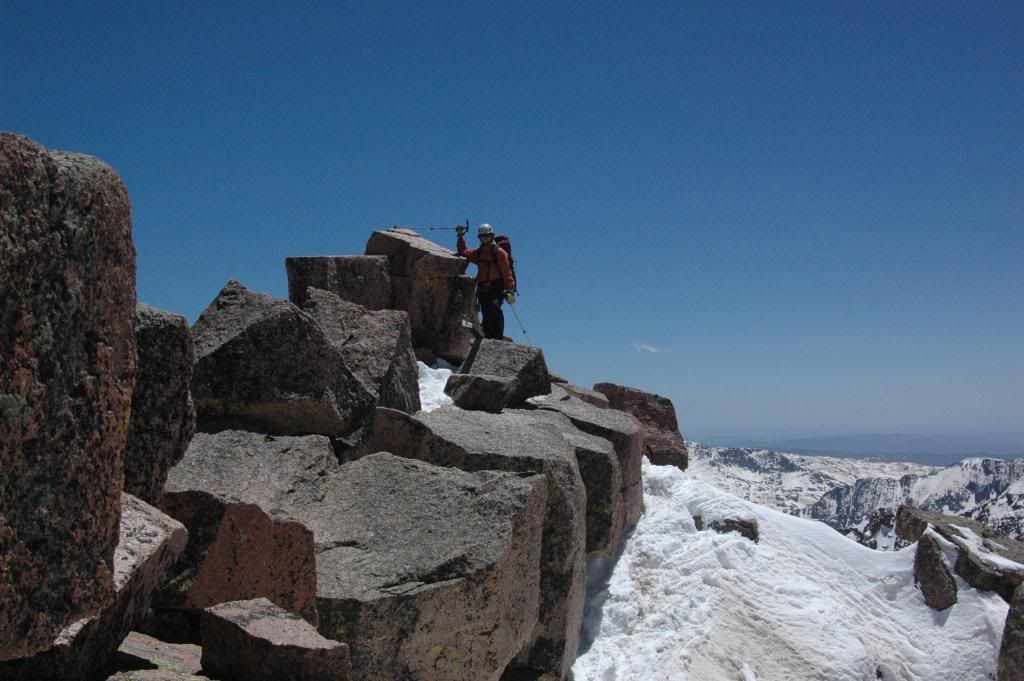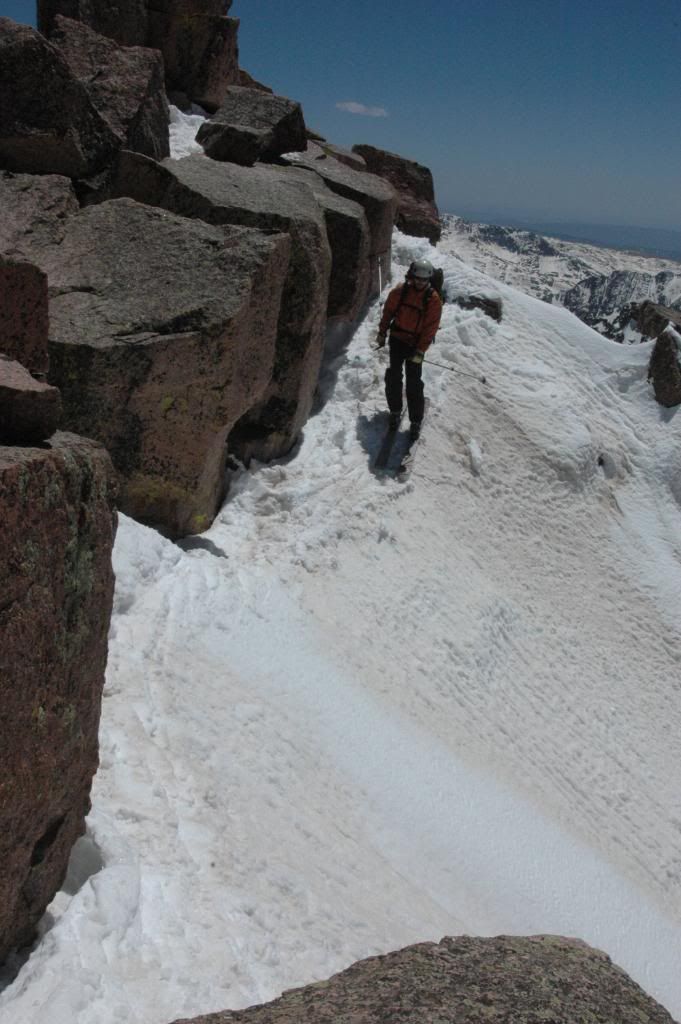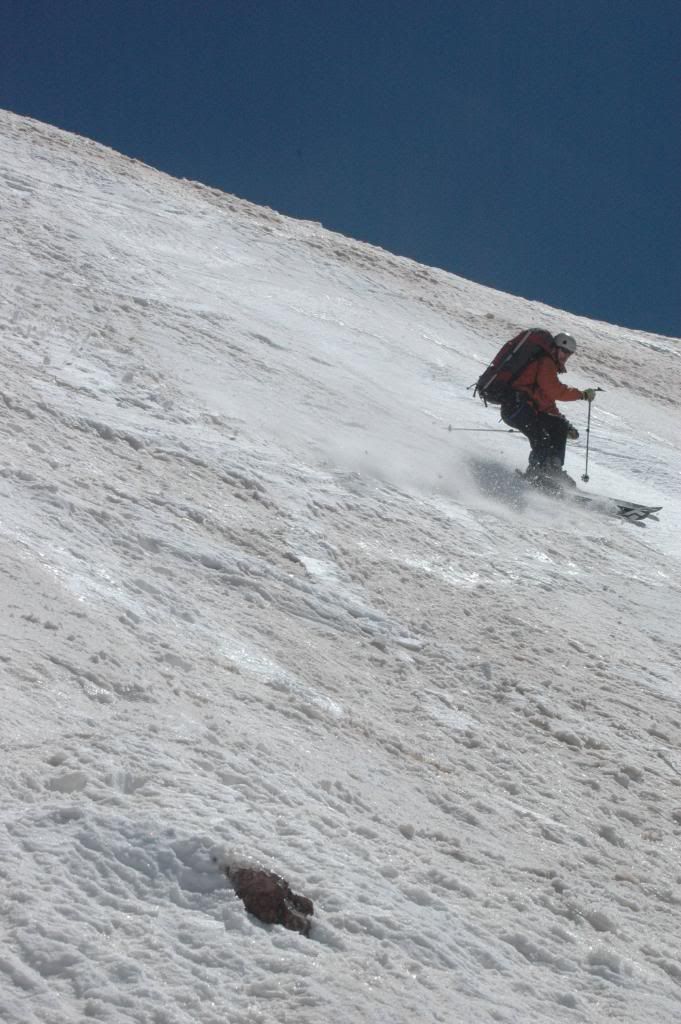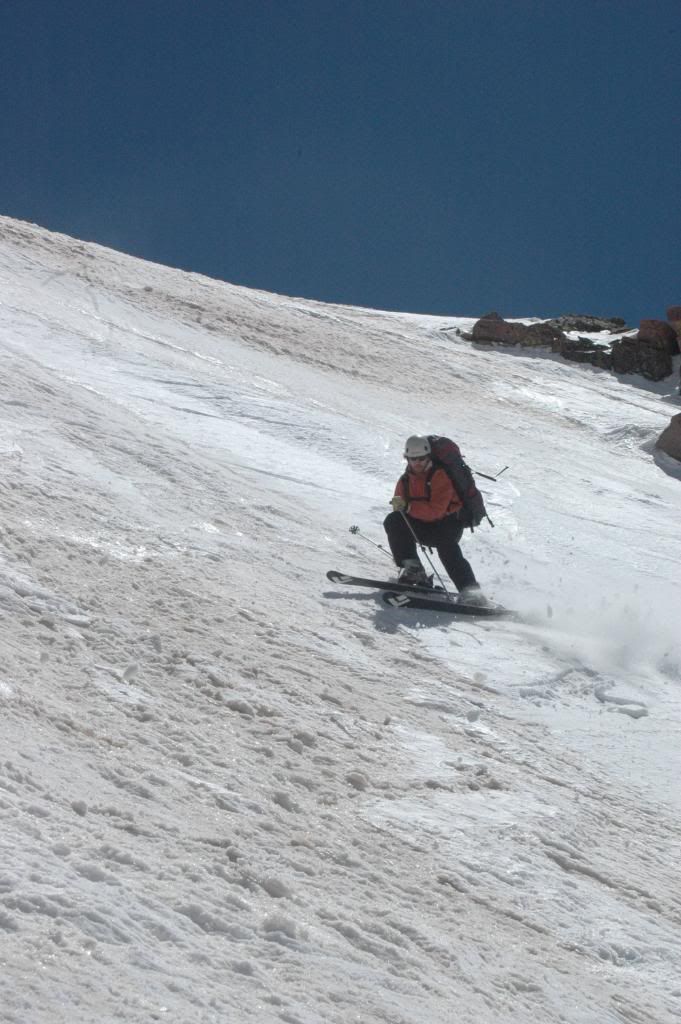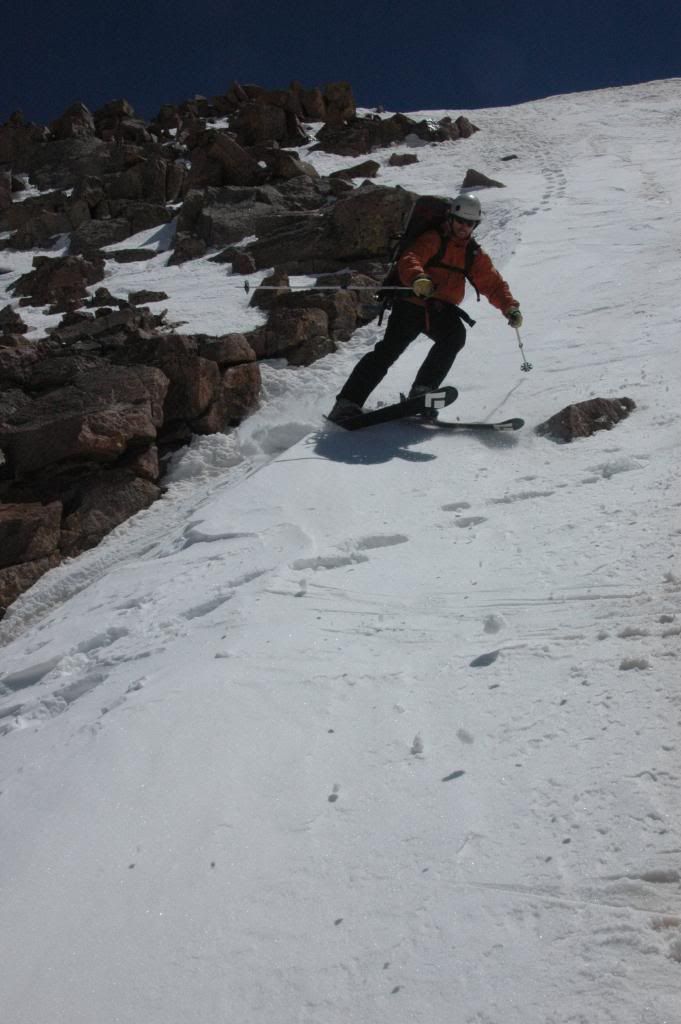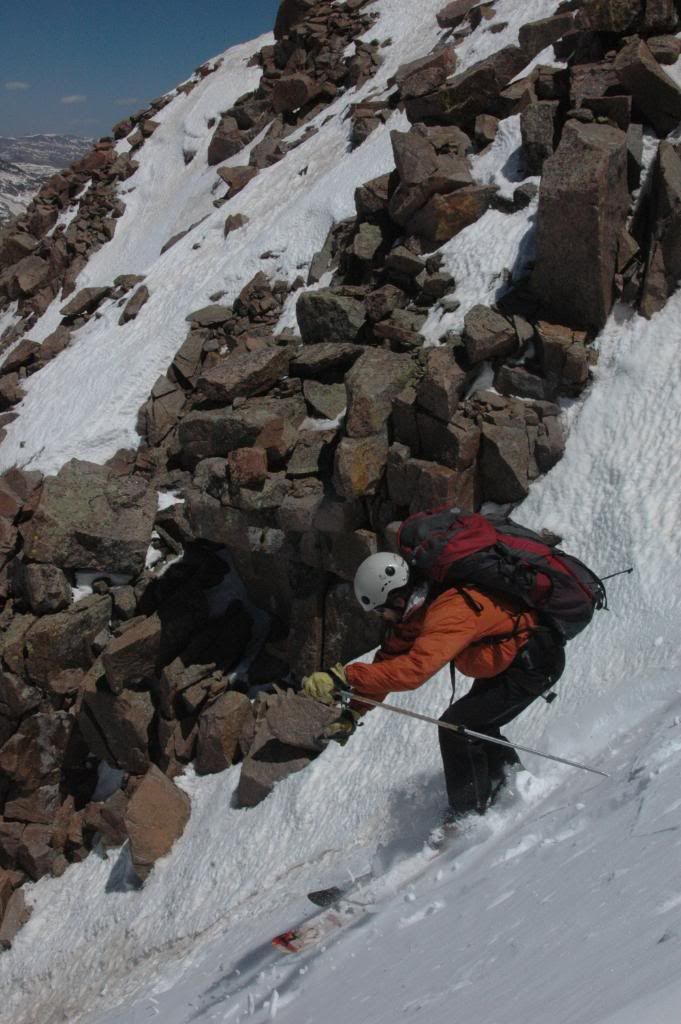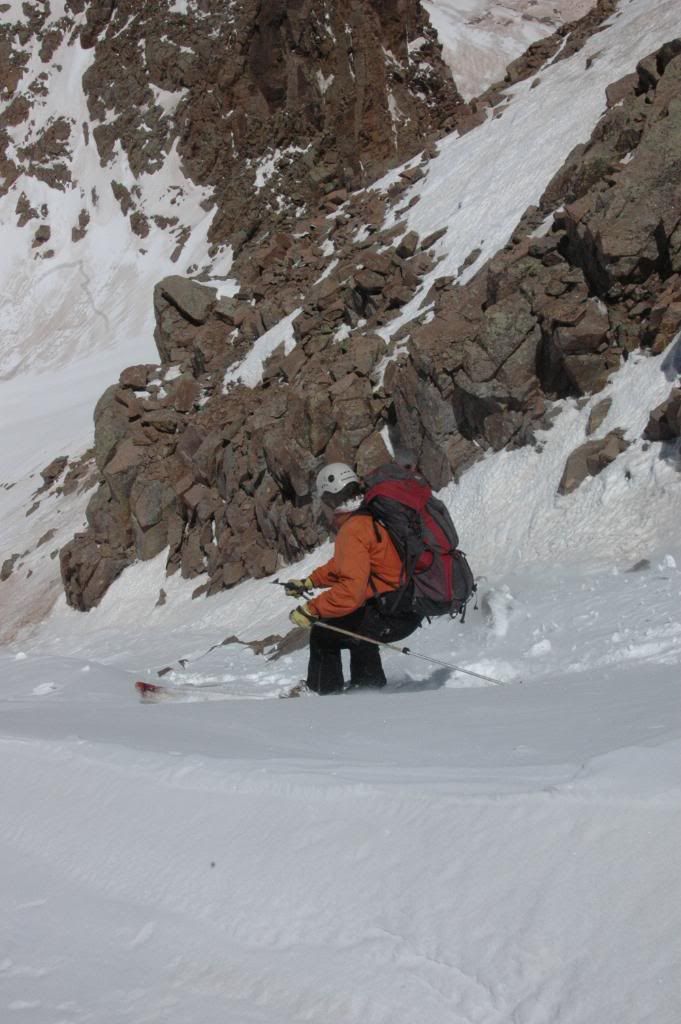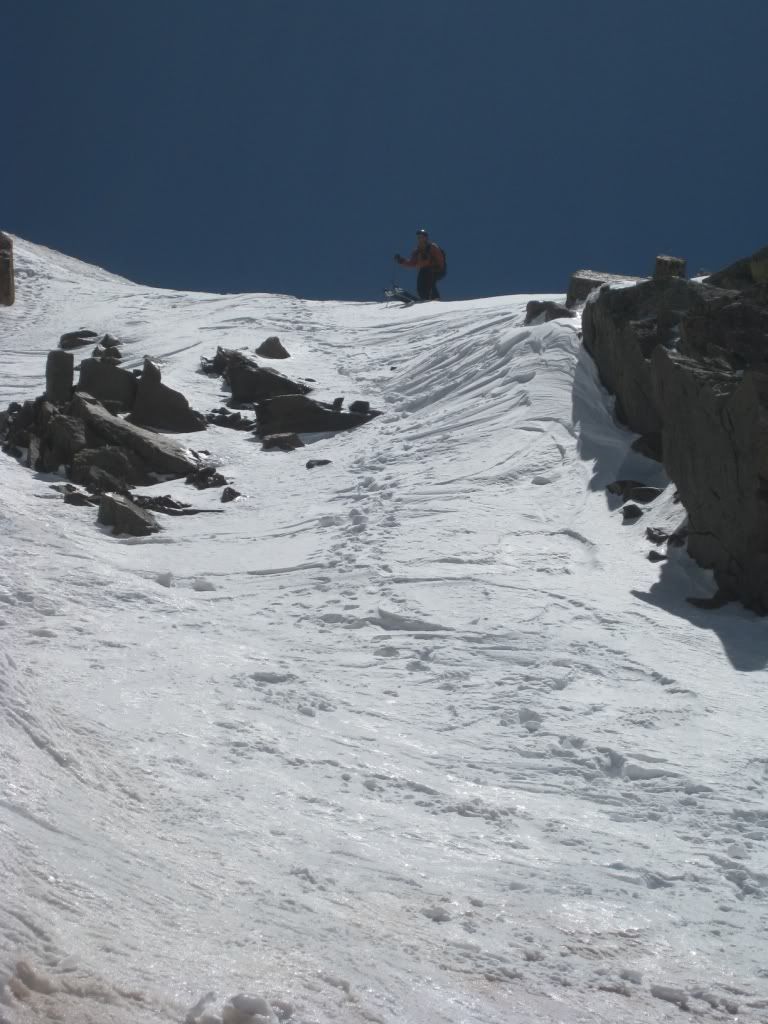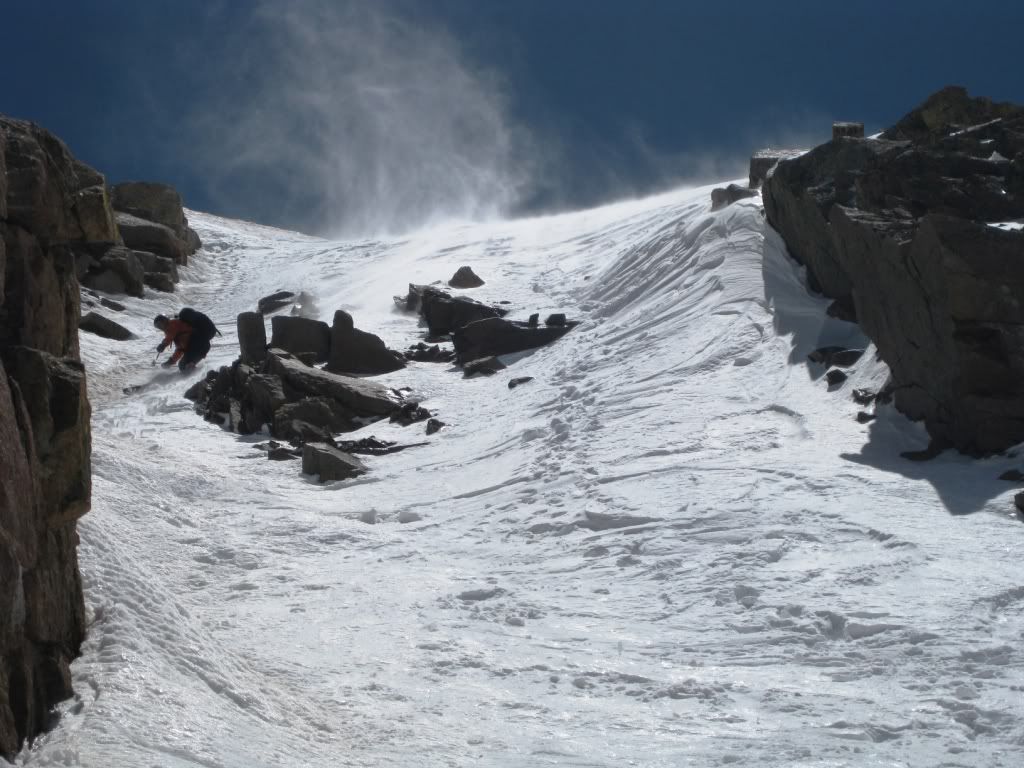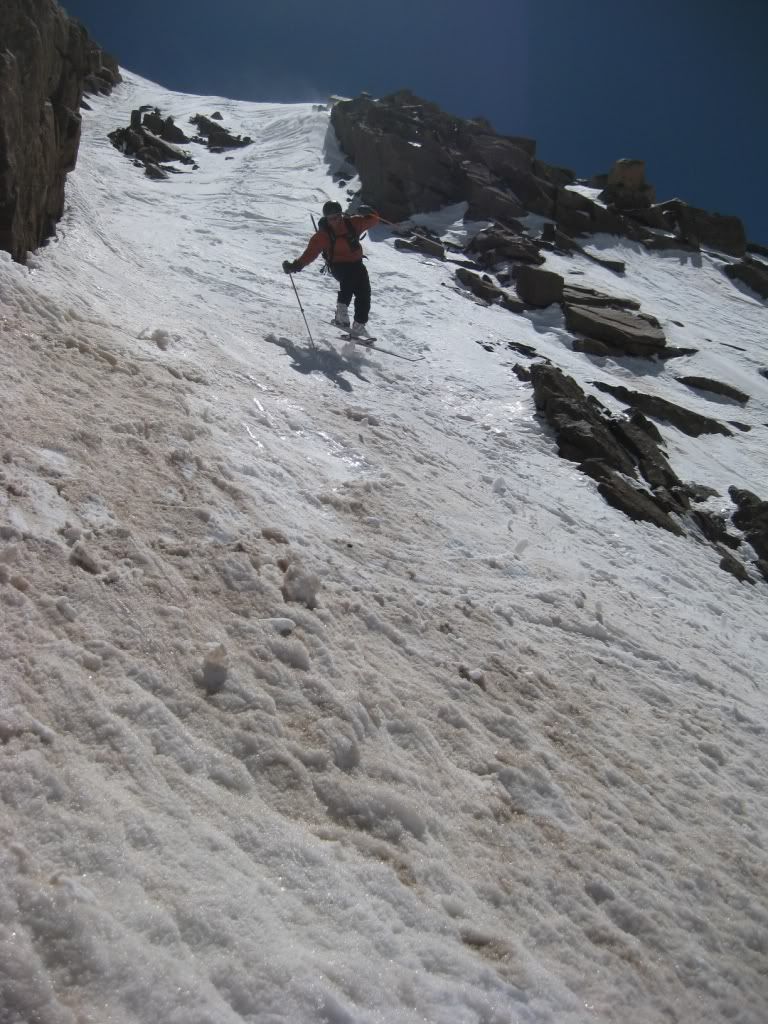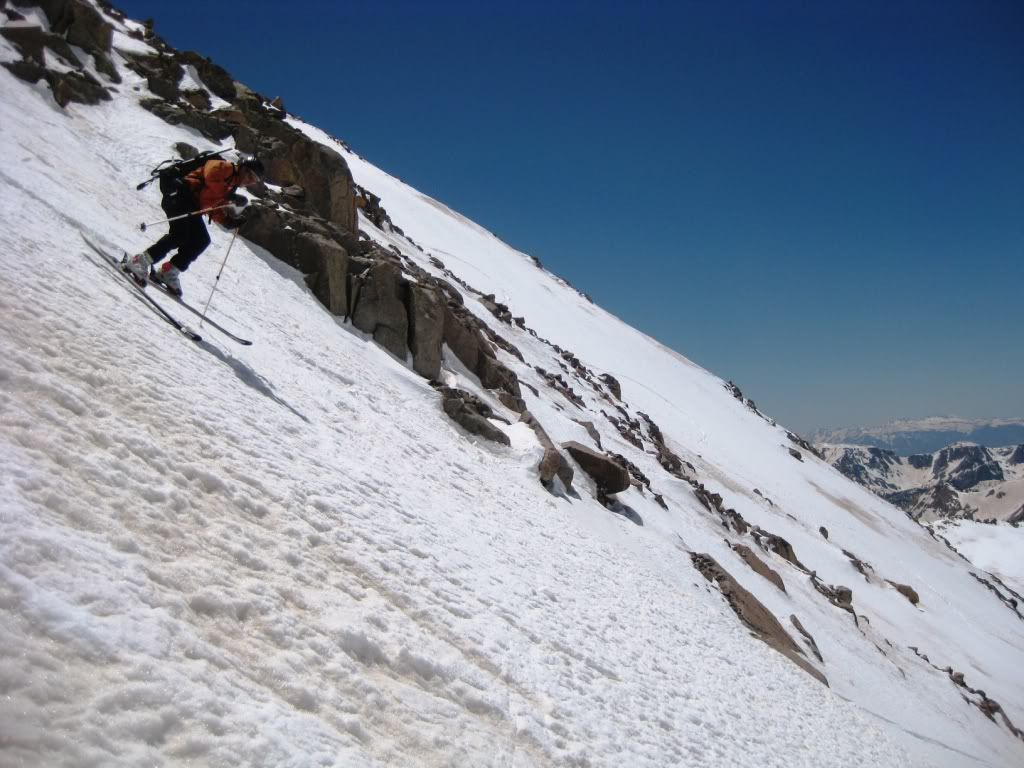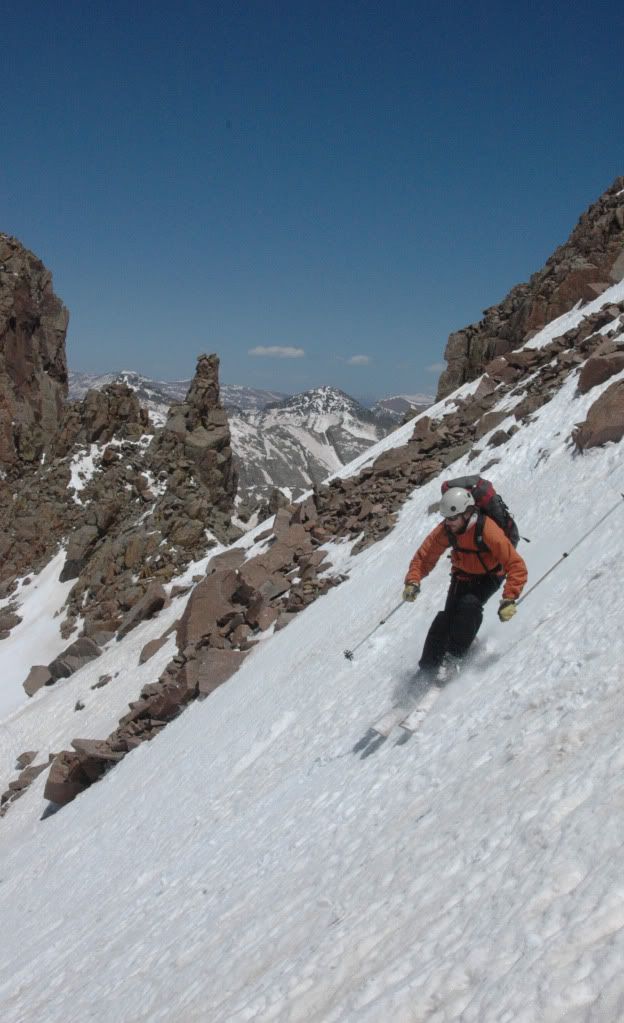 Finally onto some corn. The Widowmaker never corned up due to breezy conditions. The lower basin was a different story though.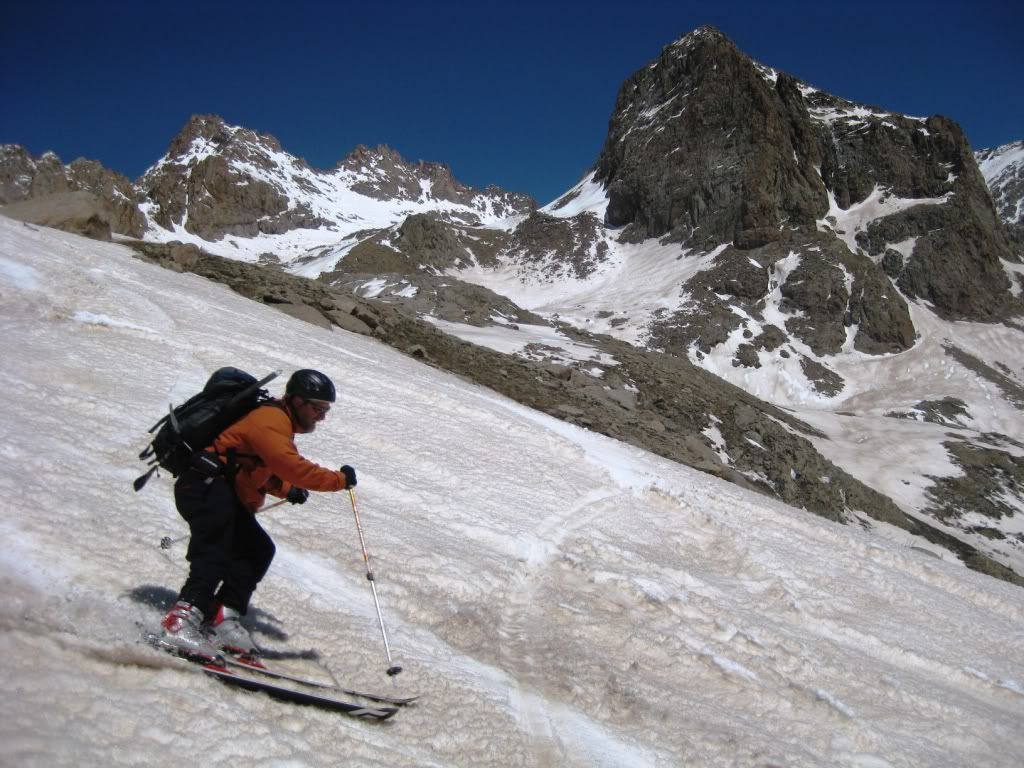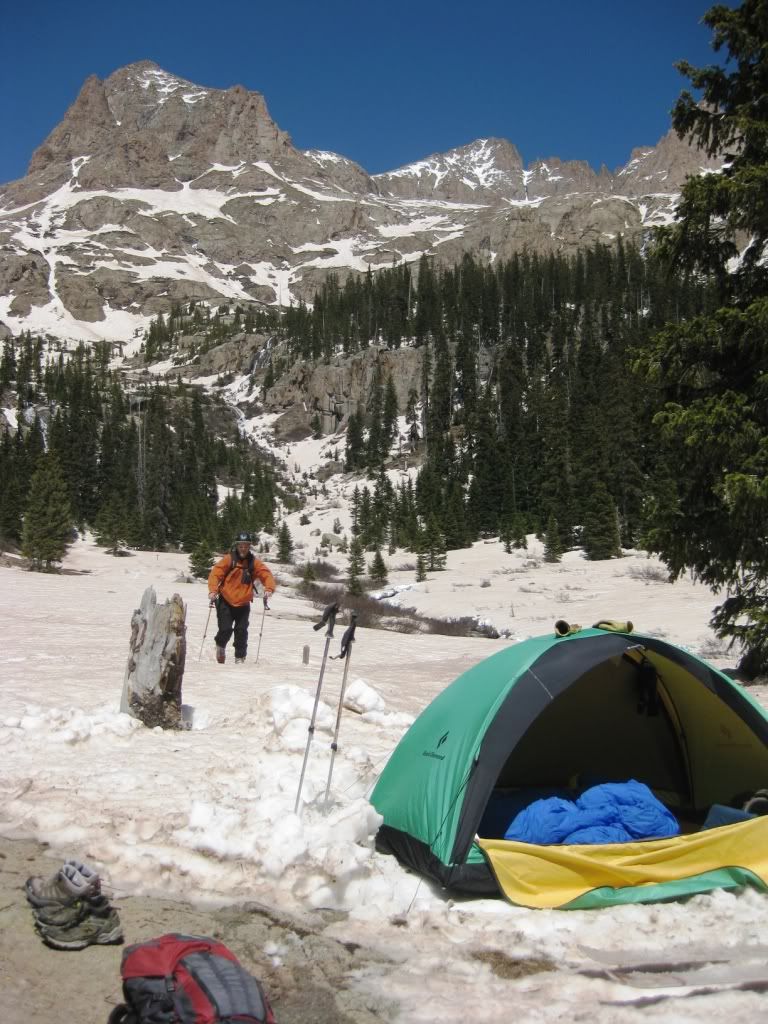 Super fun day. I love following you around the mountains Joe. You're such a strong dude. It pushes me and makes me stronger every time. We ate a bunch of food and got to bed early. Rising at 2am to get Eolus hurt but not getting back for Mother's Day would hurt more. We got on the trail at 3:15
Joe's Version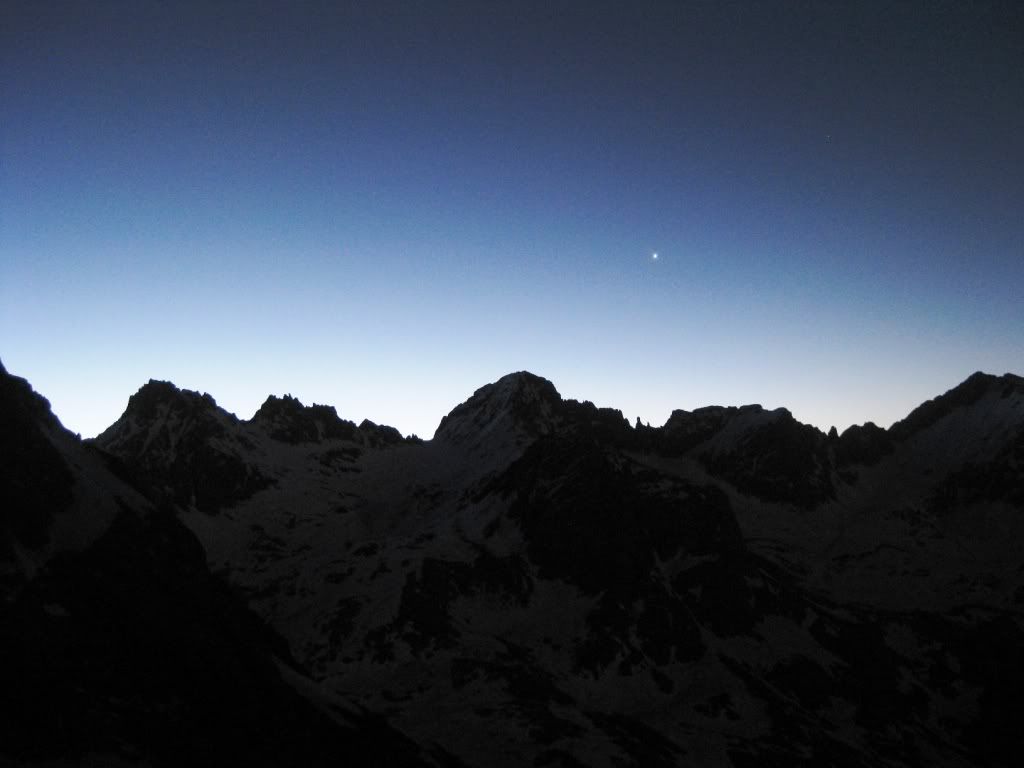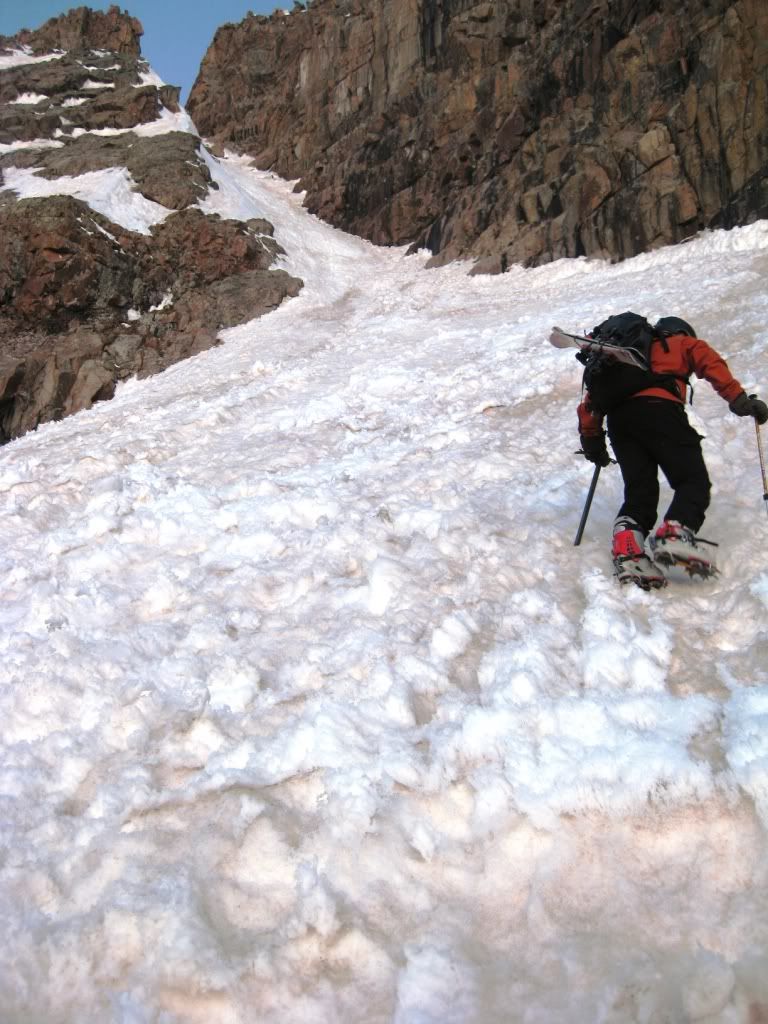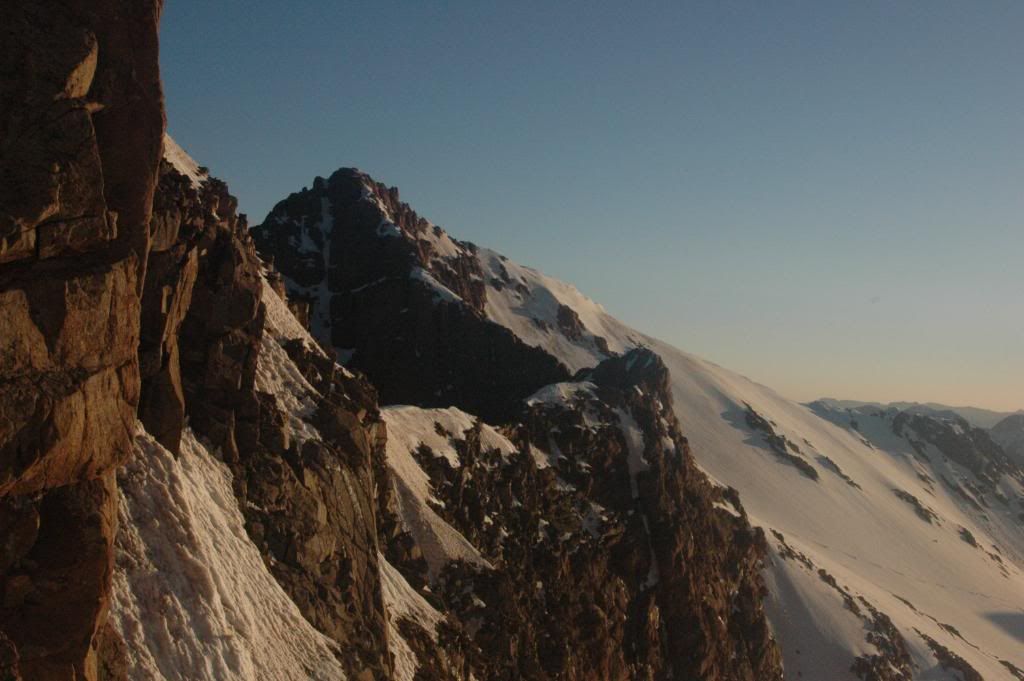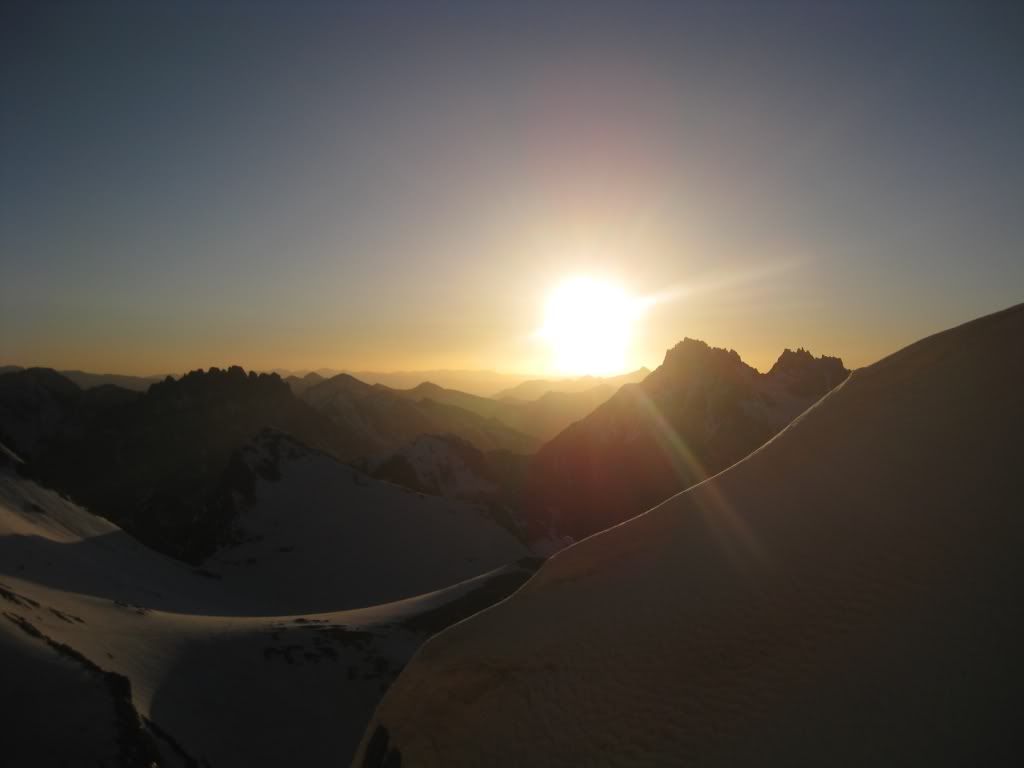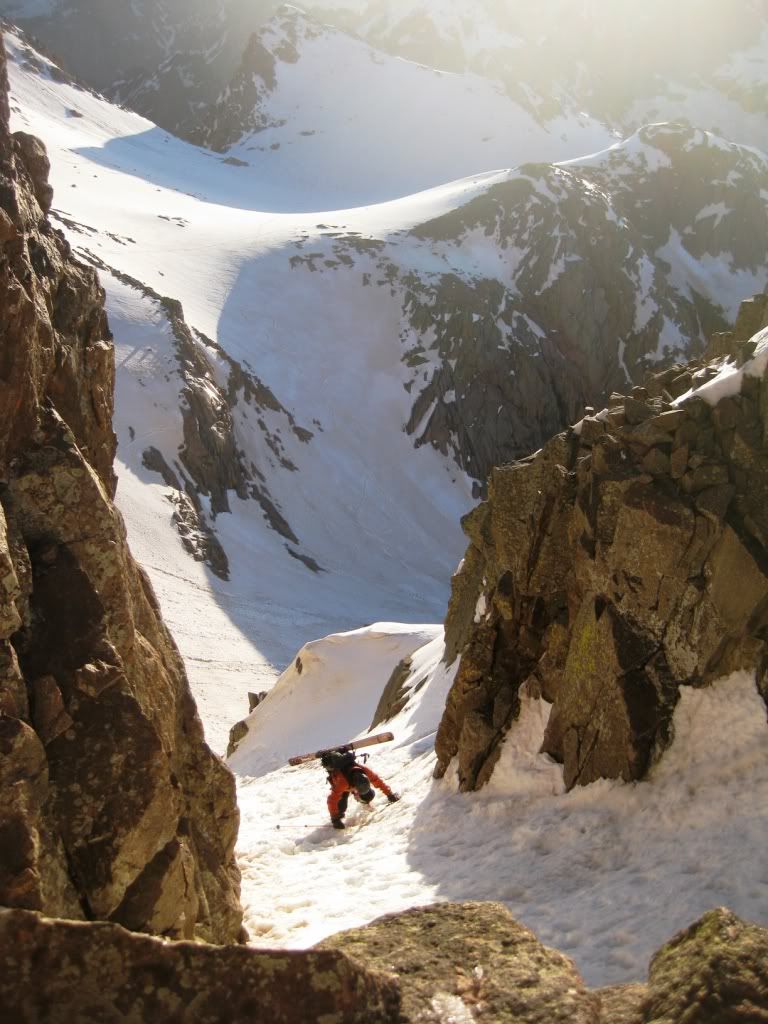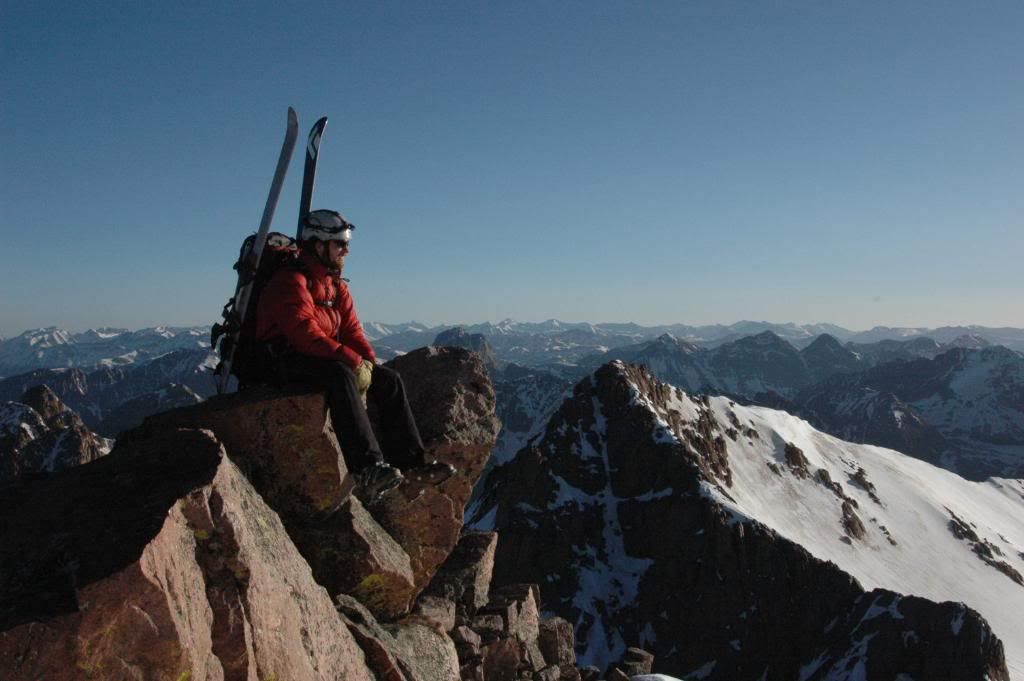 The Light was AMAZING up there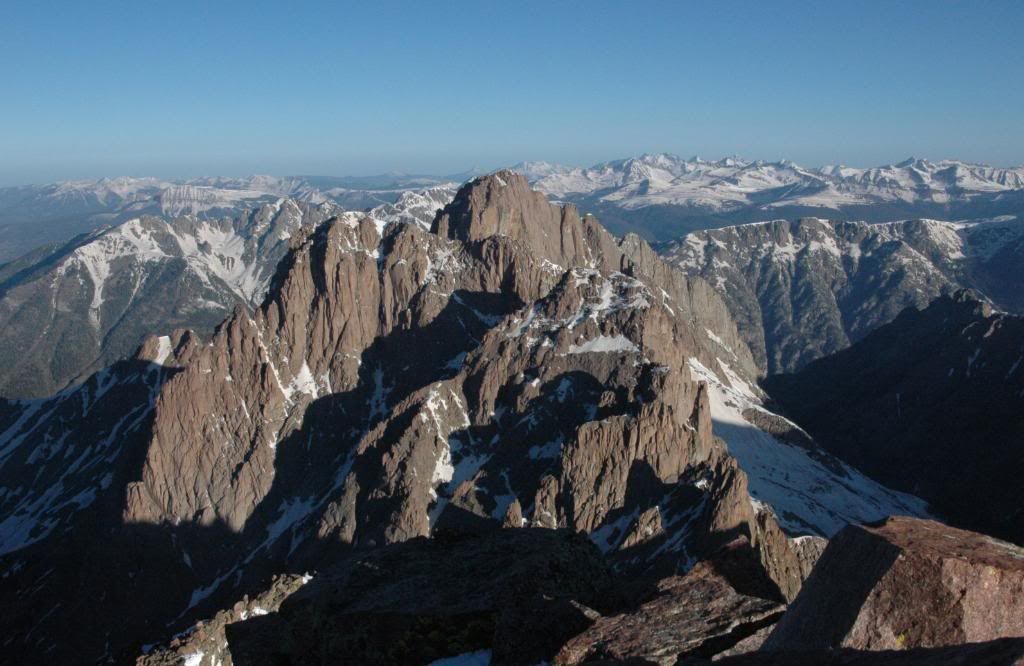 Skiing Time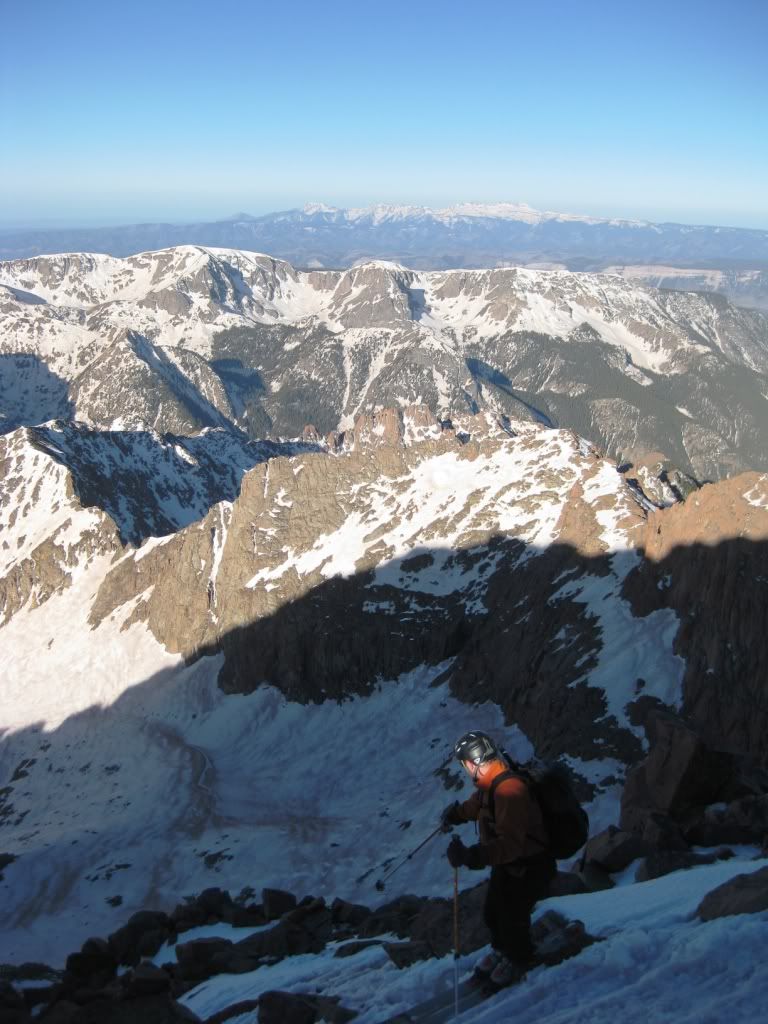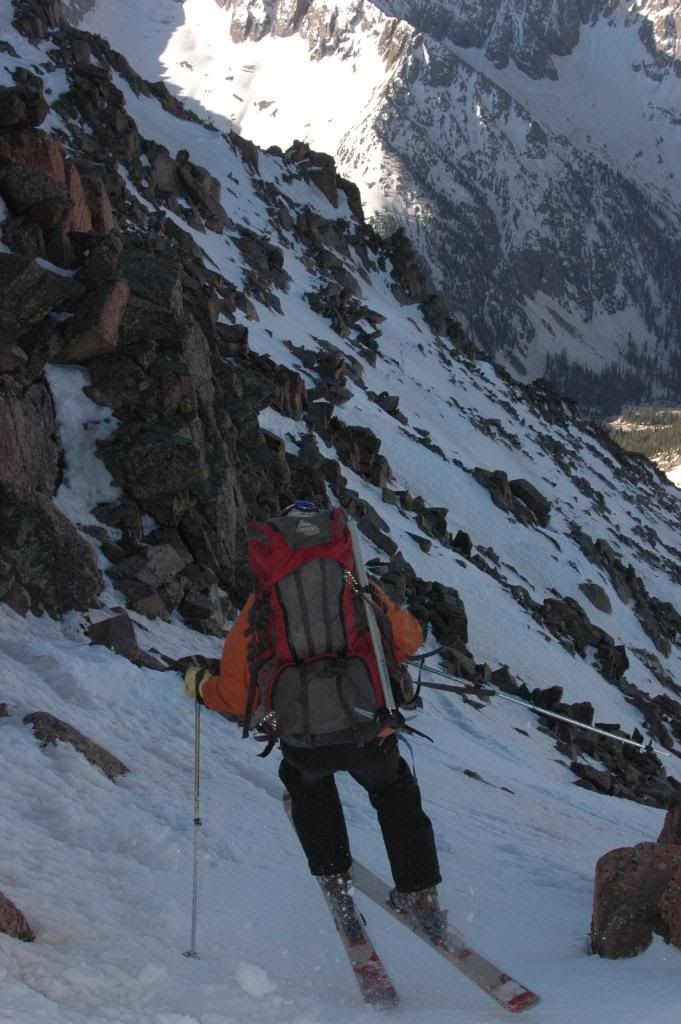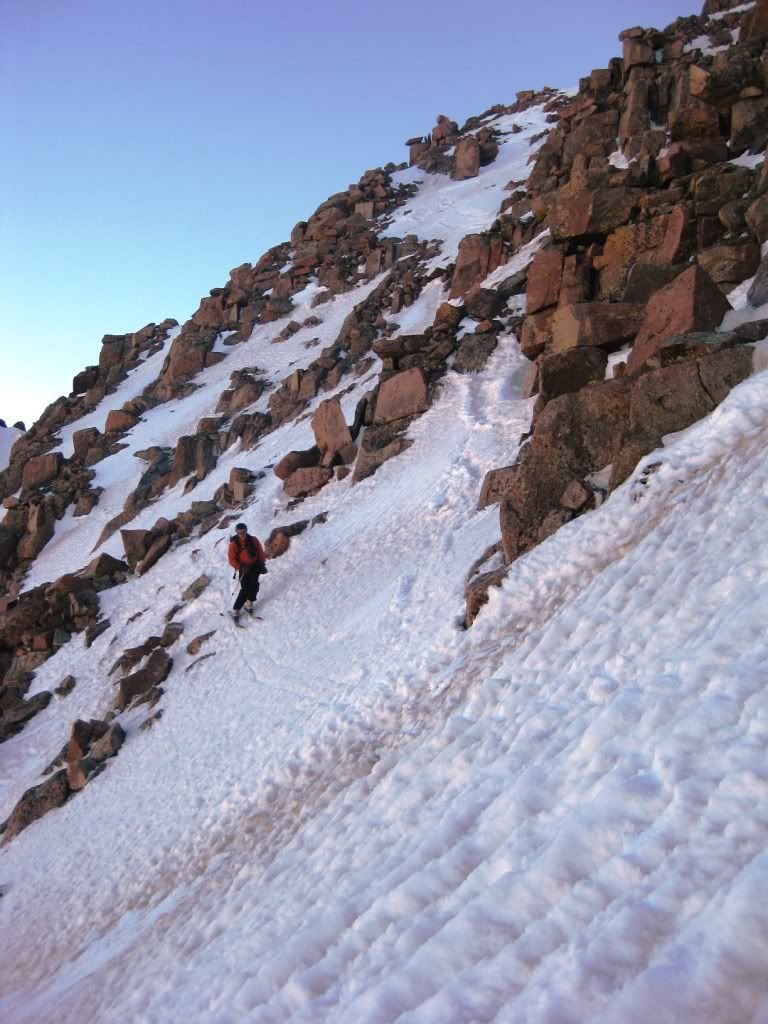 Joe Looking down the Couloir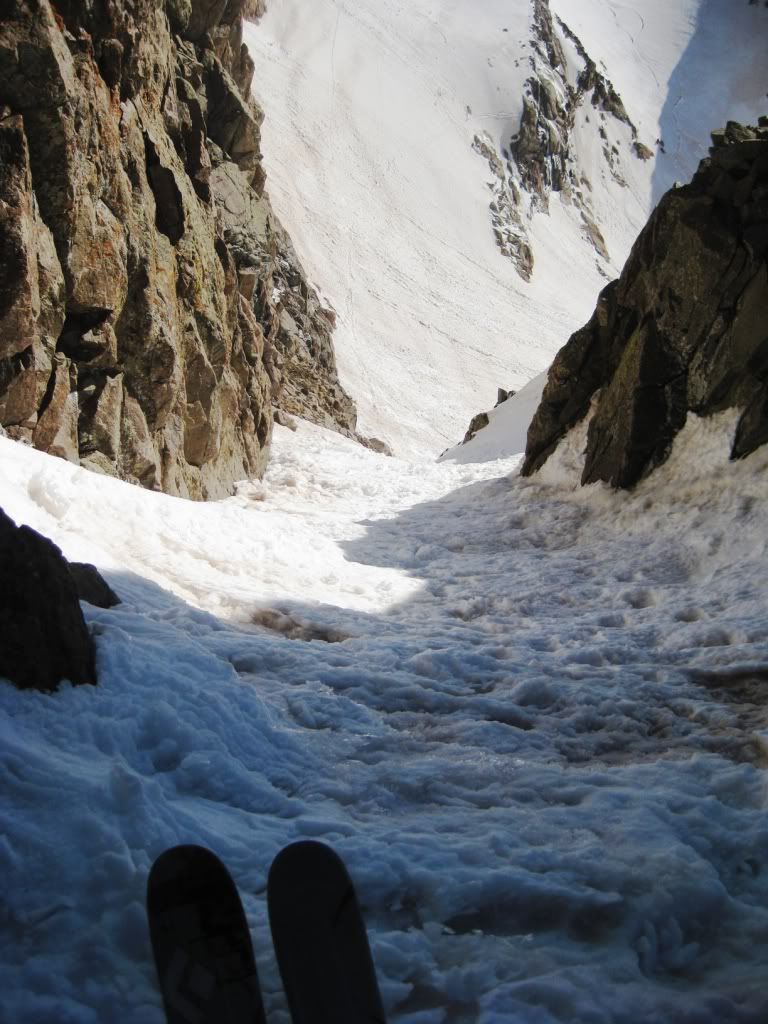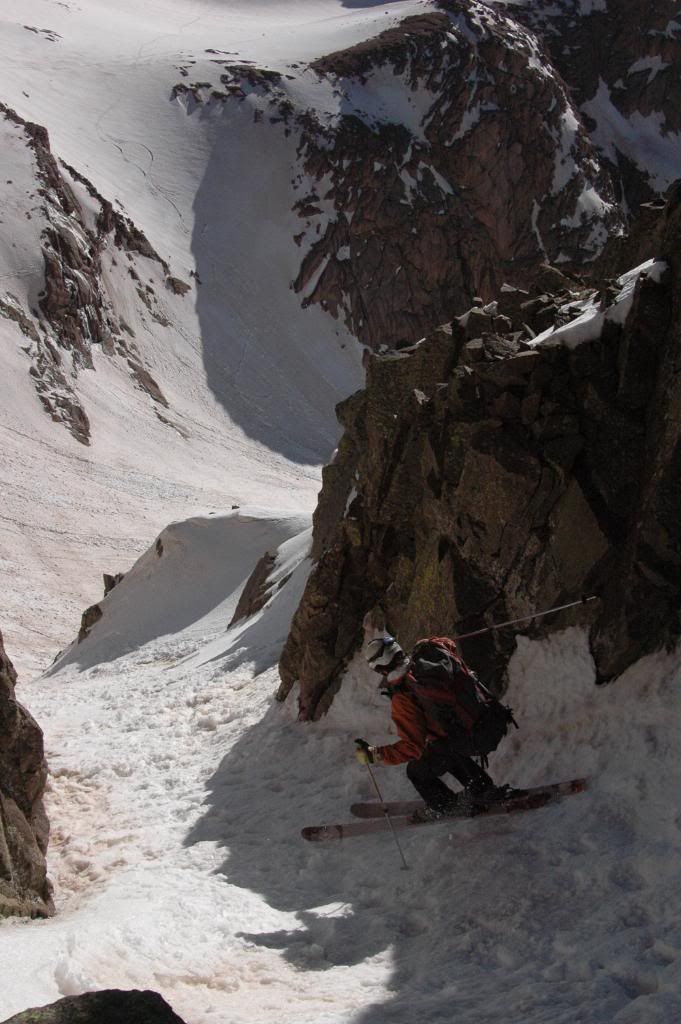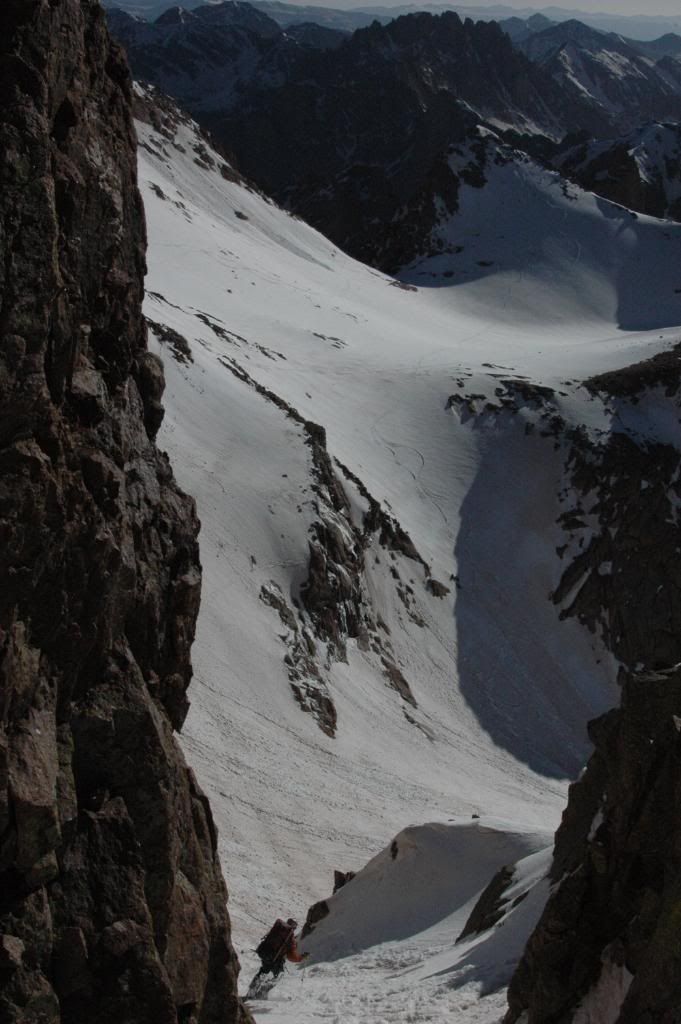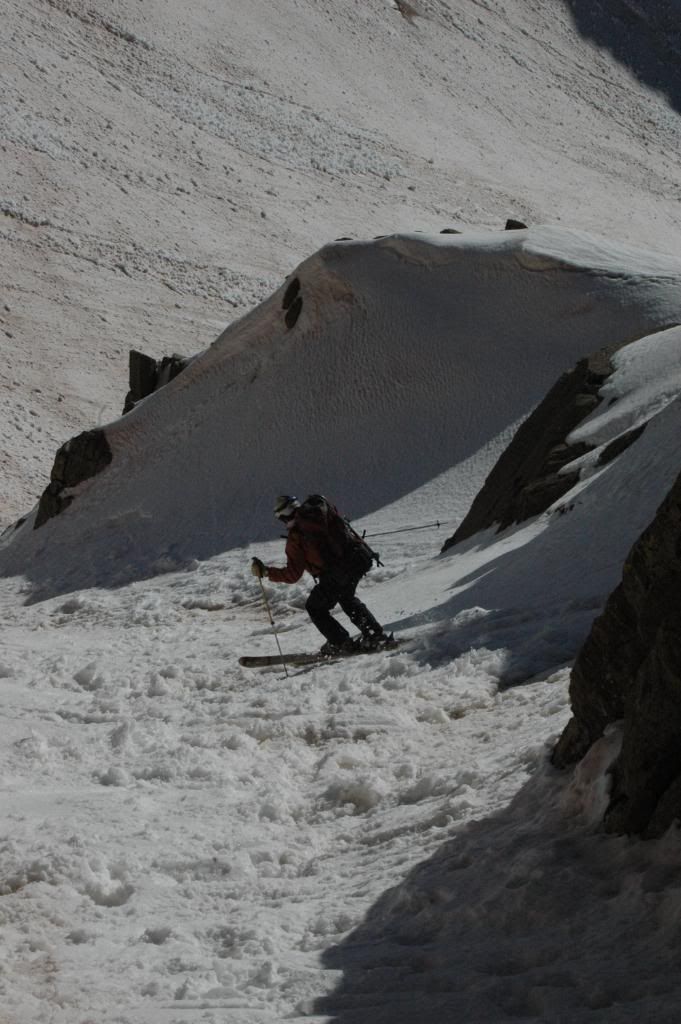 Me in the Couloir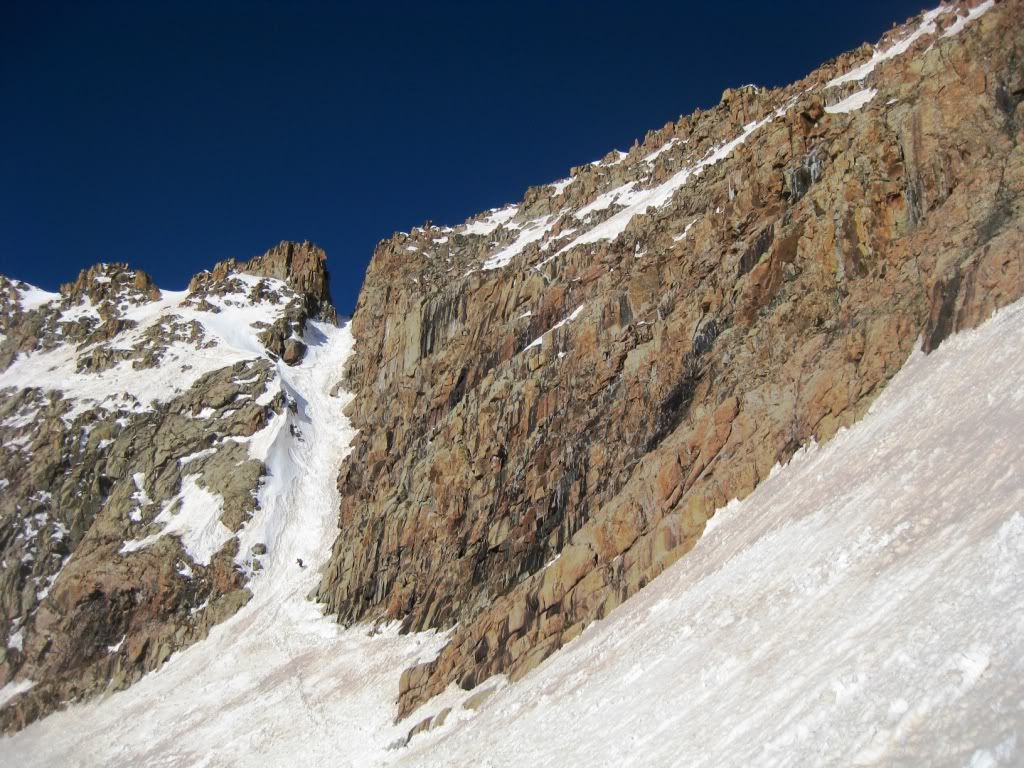 At this point Joe went on and got North Eolus and I went back to camp to pack up and get a headstart on making the train at 3pm. It took us 4 hours to get out, I think I said it was far but with the crappy snow and heavy packs it seemed alot farther than just 7 miles.
Dog Tired, but very happy
Riding in the open cars, cause we were stinky
Great getting out with you again my friend. Hope you have fun next weekend and you get what you're hoping for.
I look forward to hearing about it.