Its been kind of a tough winter for me. I broke my hand in November which put me out for 6 weeks and this new baby, well 18 month old baby is keeping me at home alot. He's super cute and funny as all hell so that makes up for it, but I've been itching to get some peaks in lately. So I've spent some time running and riding the exercise bike at the gym to get the cardio back and got in a few ski area days. With avy conditions at low I figured now was my opportunity for some alone time
Got started at the crack of 7am. It was cold but there wasn't a lick of wind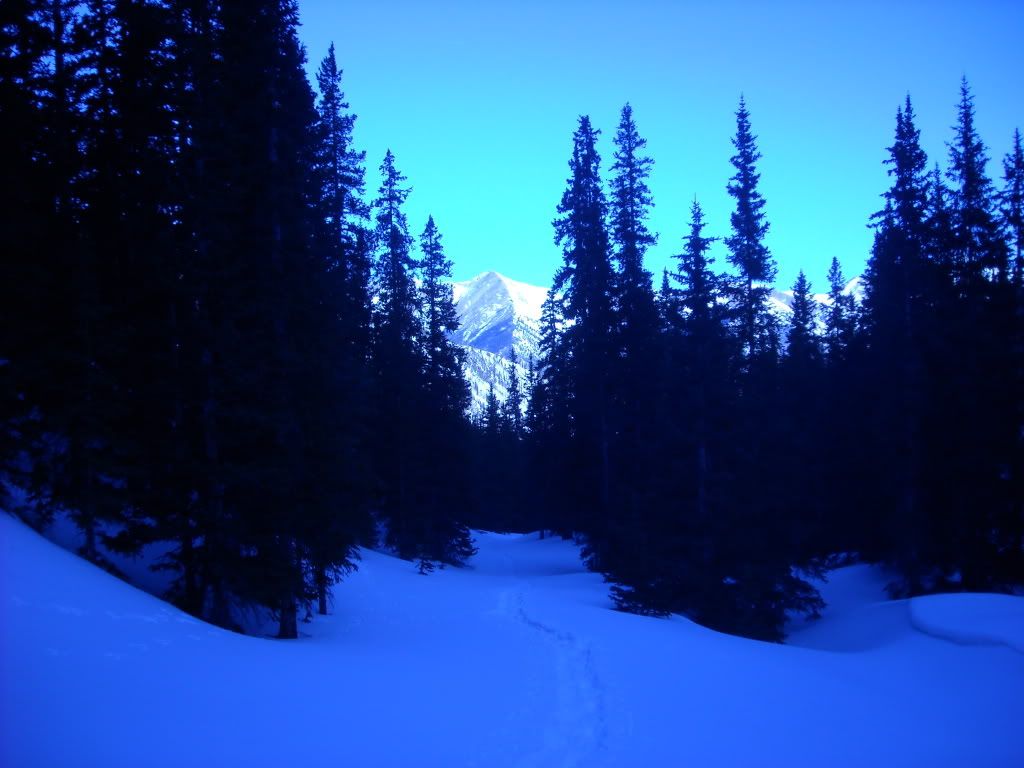 Went up the standard summer route sort of. Ended up skiing this as well

Did the ridge direct which was a ton of fun. This was windy as fuck and the coldest I'd been in a really long time. I did the whole trip in 12 hours but I think I spent an hour just trying to warm up my fingers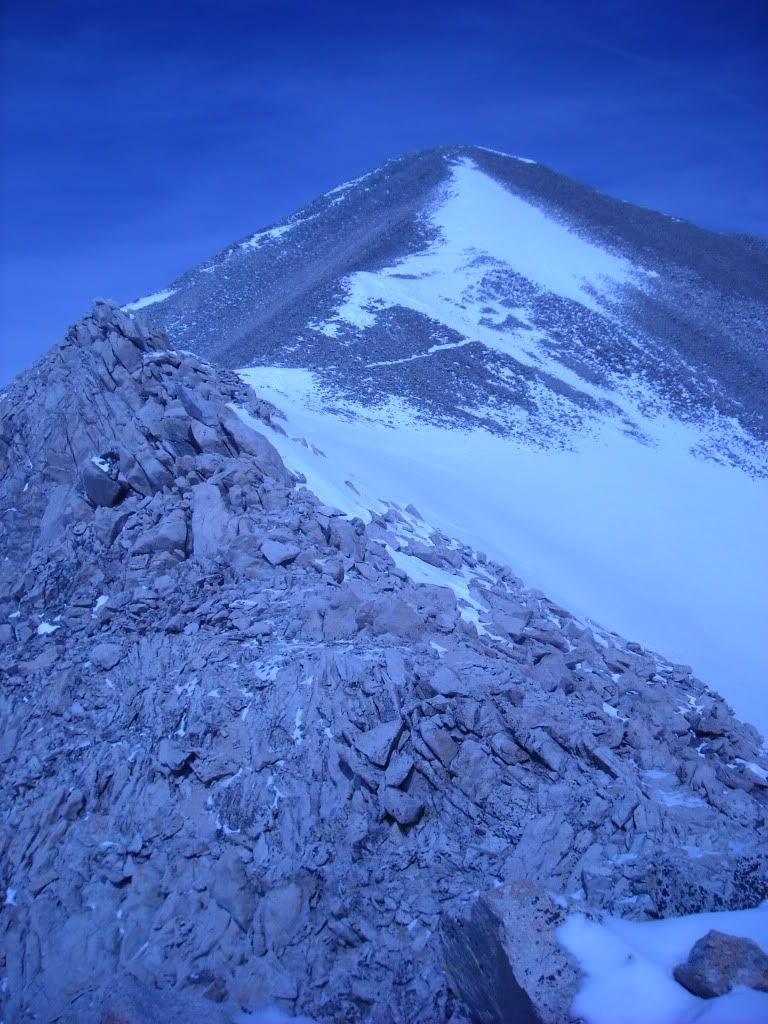 The south face wasn't holding snow for about the top 30 feet so I skied about 50 vert off the north to get the summit ski, then hiked back up.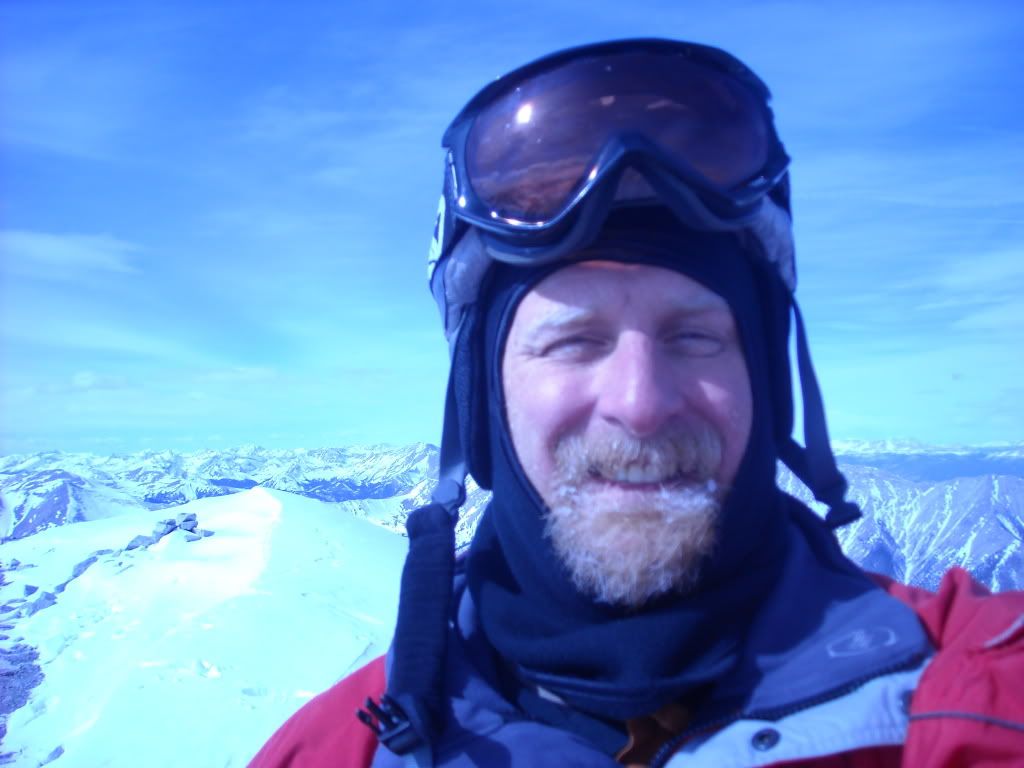 Some scenics
Shavano and Tabeguache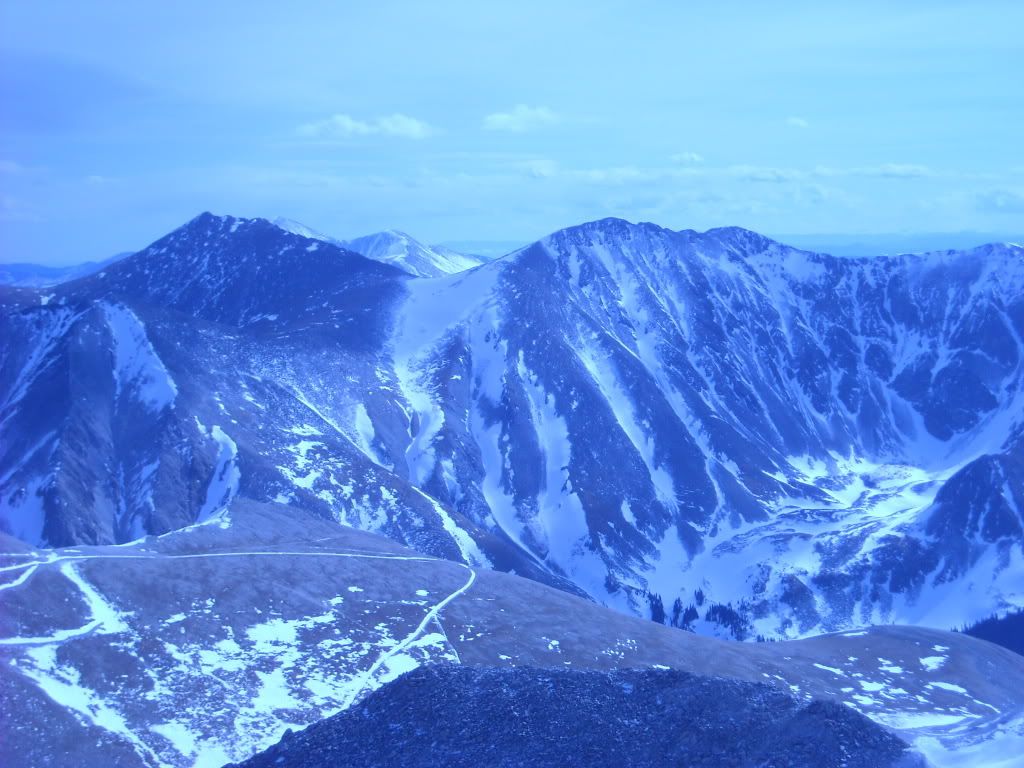 Cronin (Foreground) Grizzly Mtn (Background)
Another of Cronin with Better Light

Mt Mamma, Gonna have to call her a MILF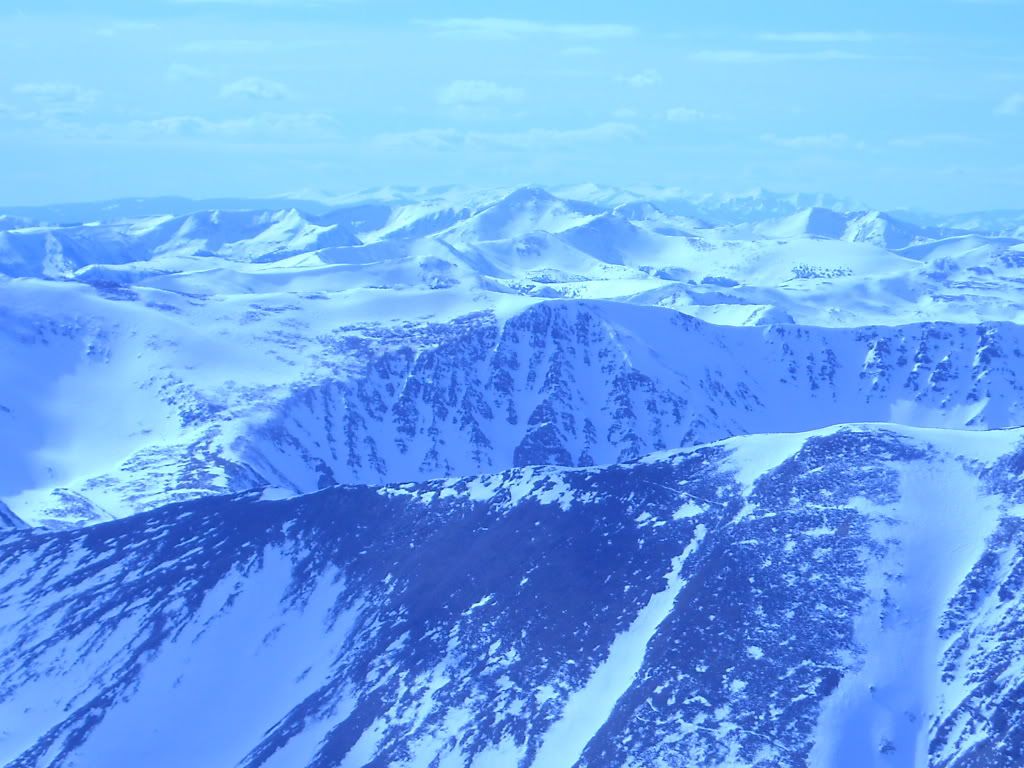 North Face of Taylor (Jeremy lets go back and get this)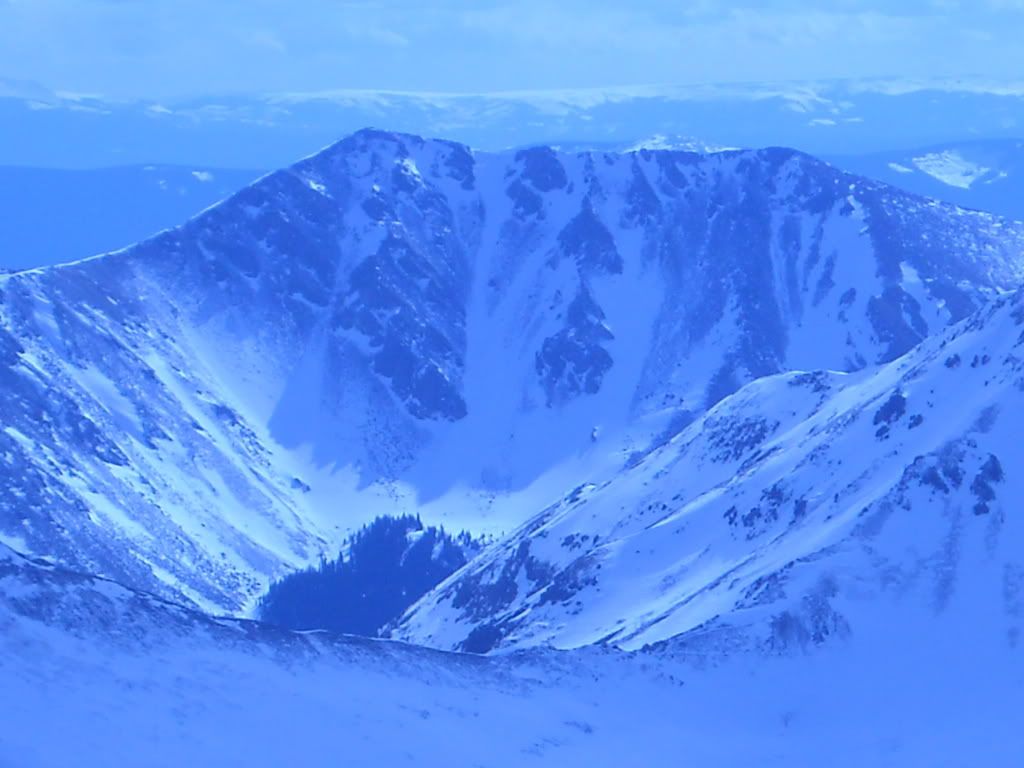 My line, kind of lame but fun nonetheless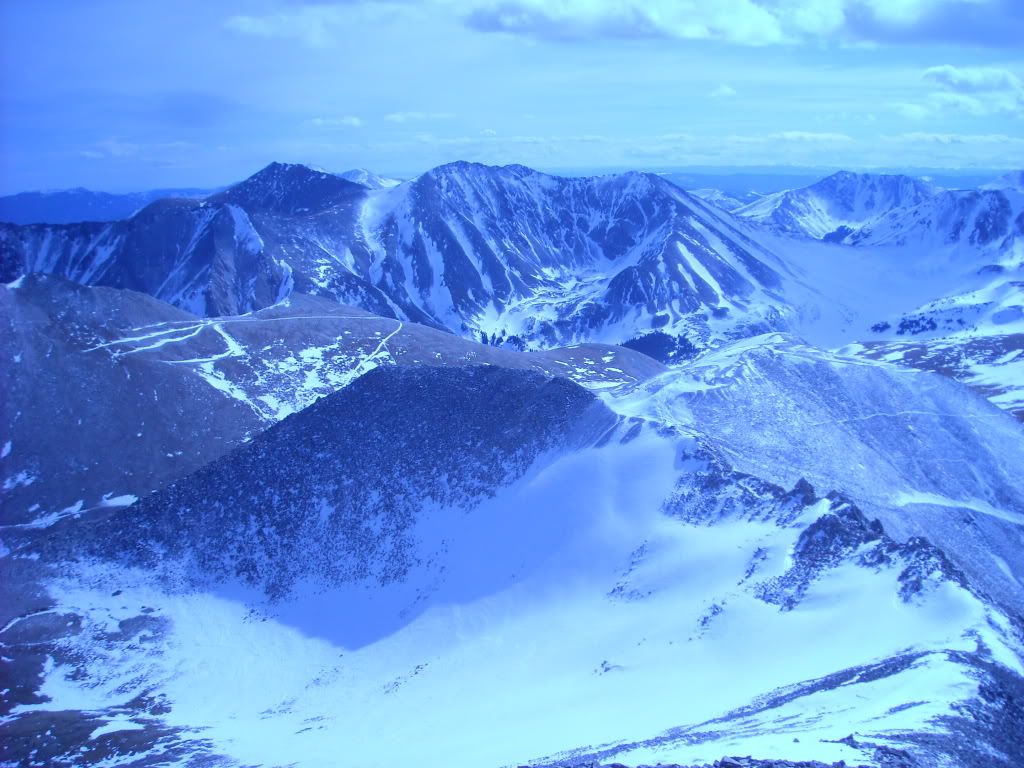 My Tracks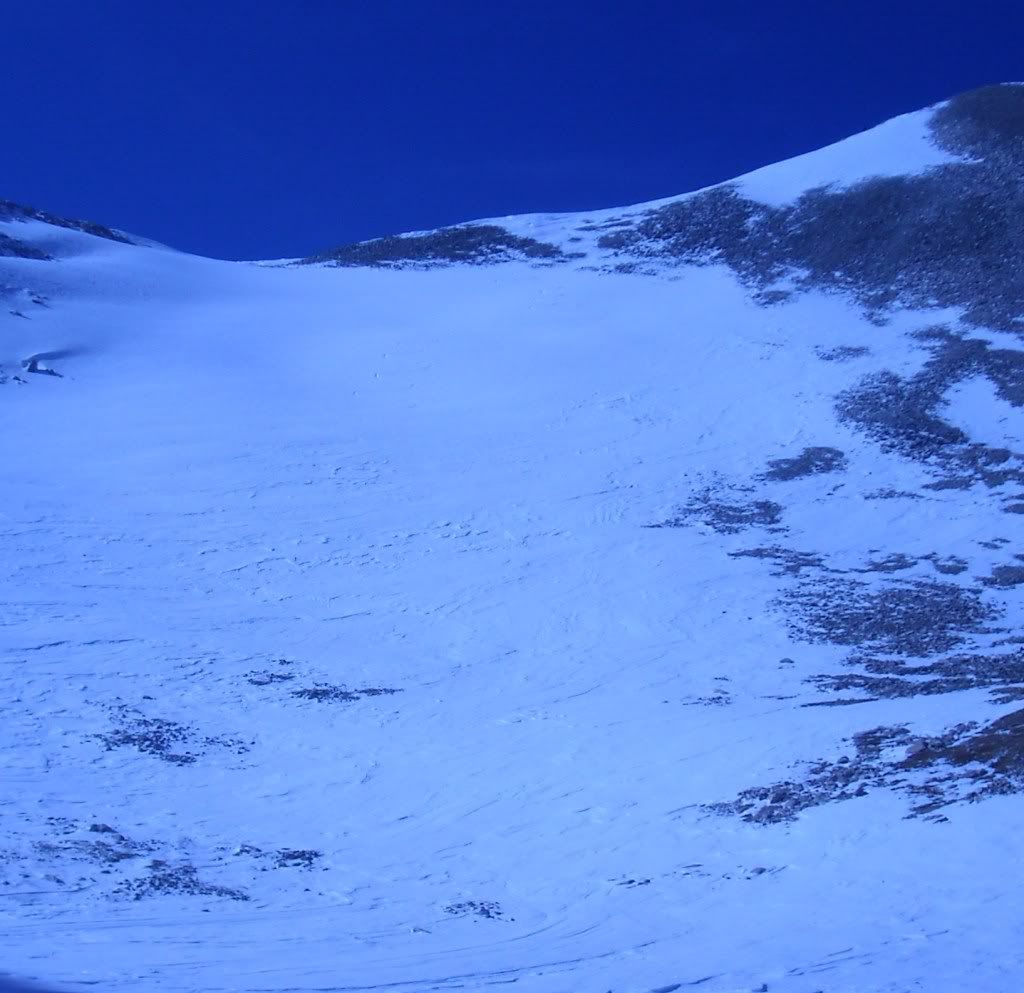 A look at the route Red is hiking and Blue is Skiing
5200′ Vert – 11.5 Miles – 12 Hours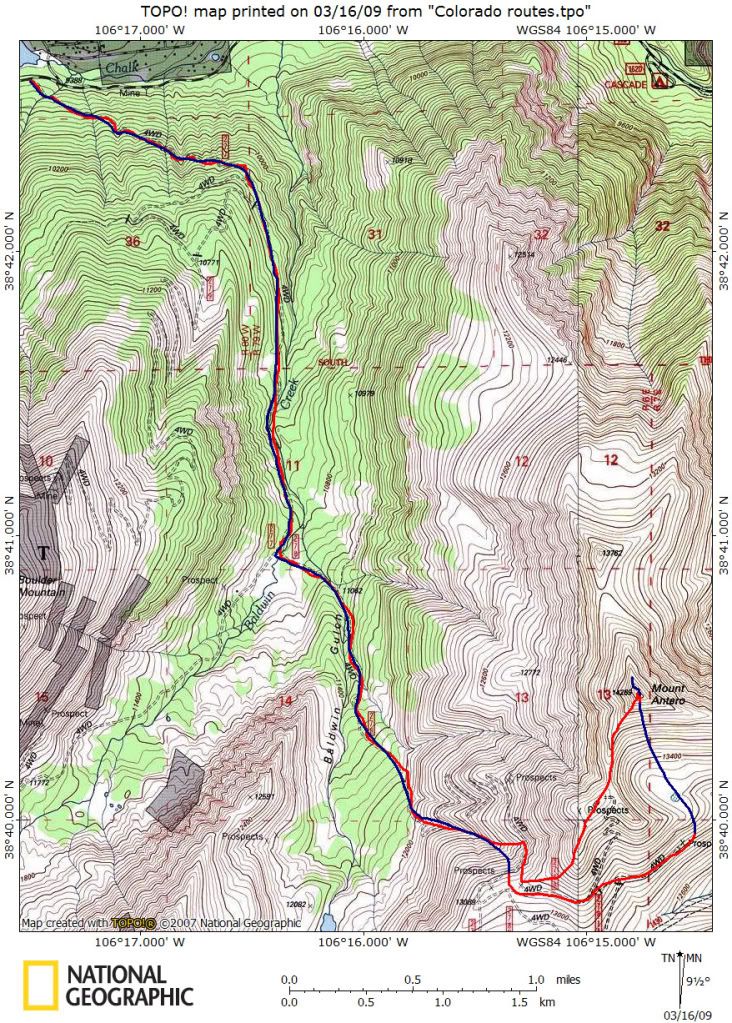 It sure felt good to get it dun. Just hiking/skiing/moving through the mountains. Peace and quite, except for the howling wind. Facing the inner voices that give rise to doubt and overcoming them to reach the summit. The zombie like walk of exhaustion as you have to hike back to you ascent line for the return home. I love the mountains.