Doumall's TR from TGR – Joe if you need me to take any pics down let me know but Im just trying to document my trips
First TR. If you dont like it, I have some shit you can eat. Send a prepaid and self addressed return envelope to:
Killingcokes, Dobish and Doumall got together way before the sun came up at T-REX to beat the mob up the hill to Summit County. After reaching the road closure for the Peru Creek Road, we unloaded the sled and got ready under crystal clear skies. The weatherman said it would be snowing, he was wrong. After a few minutes of warming up, the sled proceeded to blast all its antifreeze onto the ground. It reminded me of when Killingcokes puked up his breakfast on Humboldt. "Remember KC?" response… "leave me alone, Im slepin!"
No sled, well fuck, we will have to do this one the pure way. Soon the sun came out…
We decided to skin up some steep shit instead of using the dense trees, ya way easier my ass.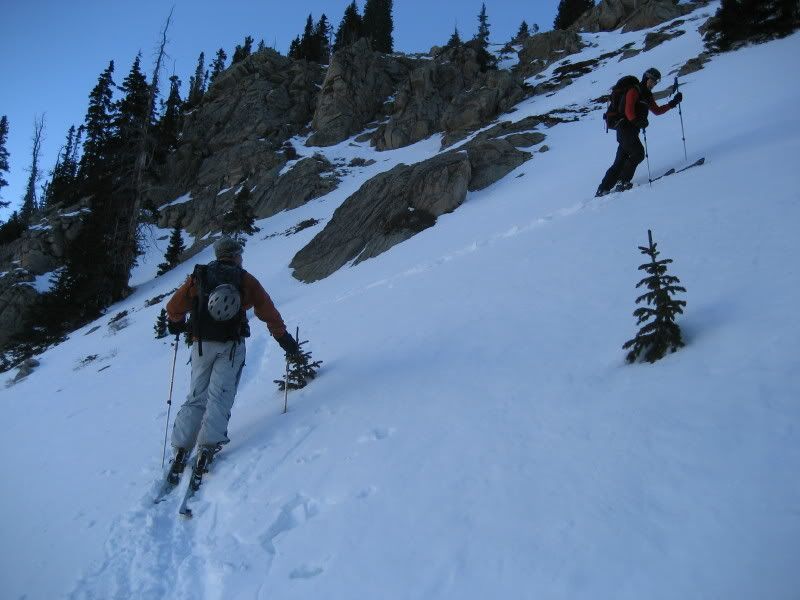 Heading into the upper basin below Grays SE slopes…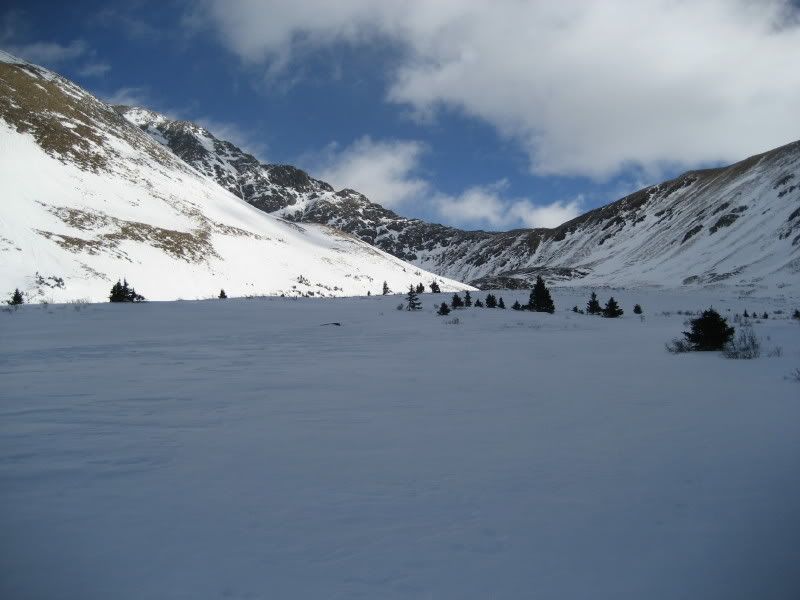 And up the SE slopes…

The weather was immaculate for the ascent…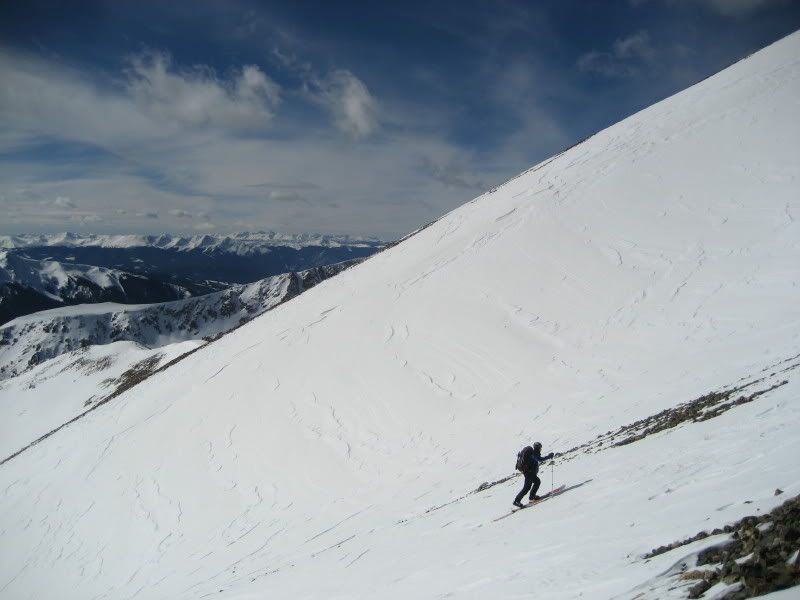 Dobish and I decided to skin straight up our ski line, while Fritz cussed himself up a ridgeline nearby. "My skins aren't sticking" he said. He was moving so slow at one point, I didn't think there was a chance in hell he would make it. He proved me wrong. See that dot on the false summit, thats him where he cleaned the sand out of his vagina.

We all ended up booting up the final 300' to the summit. It took Dobish and Fritz so freaking long to get up there, I had plenty of time to meditate, wander around aimelessly and shit on the summit. (No, I wont send you that shit to eat, so don't ask). I actually ended up skiing the first 50 feet down the route because I thought they were done going up and waiting for me below. They appeared just in time, so I hiked my ass back up to get some more summit pics.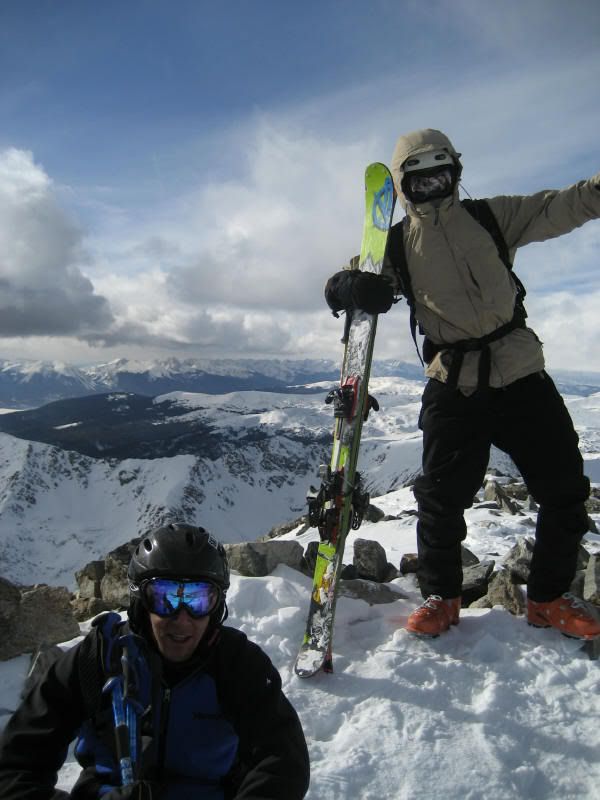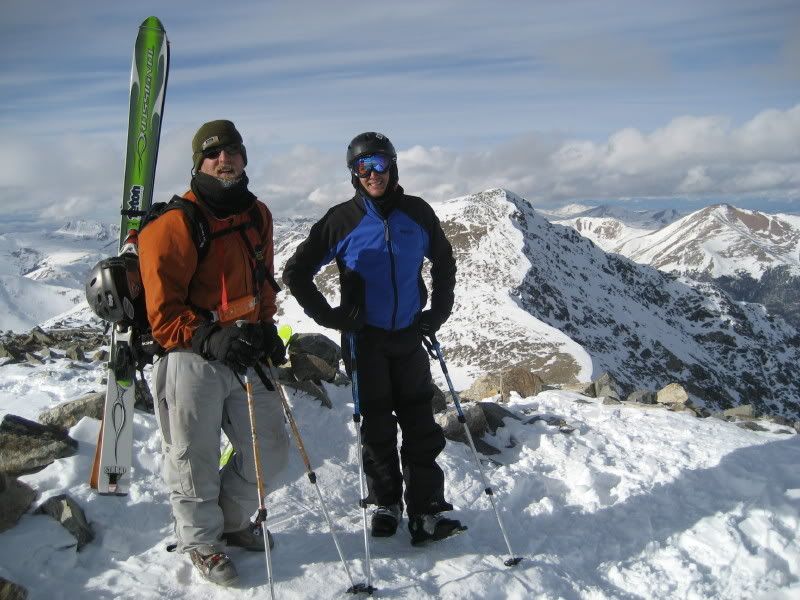 Torreys East face looks to be in good condition.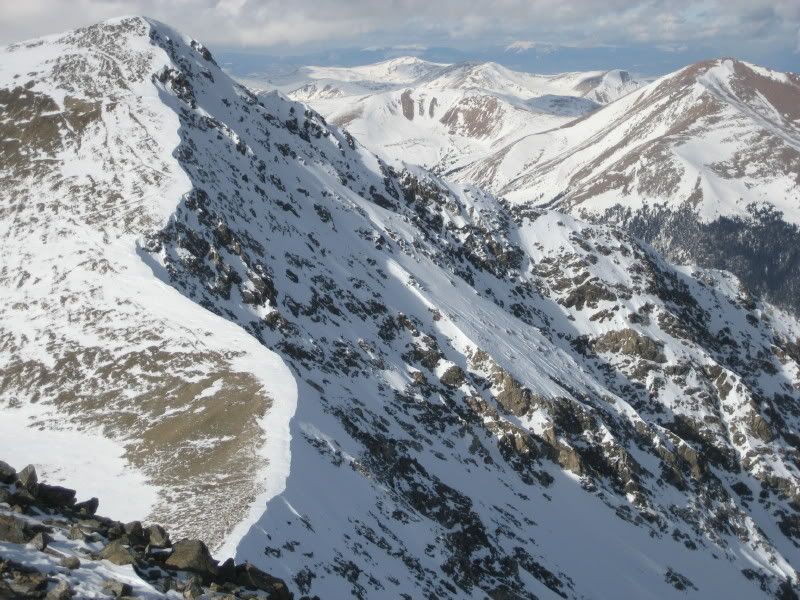 Taking the first turn off the summit…
ME


KC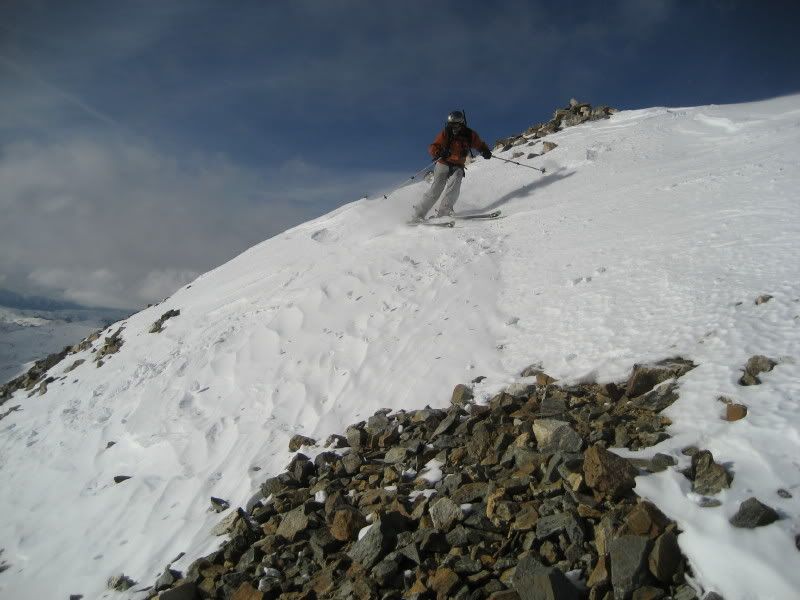 The 'Davenport looks 10x steeper than it was shot'… no disrespect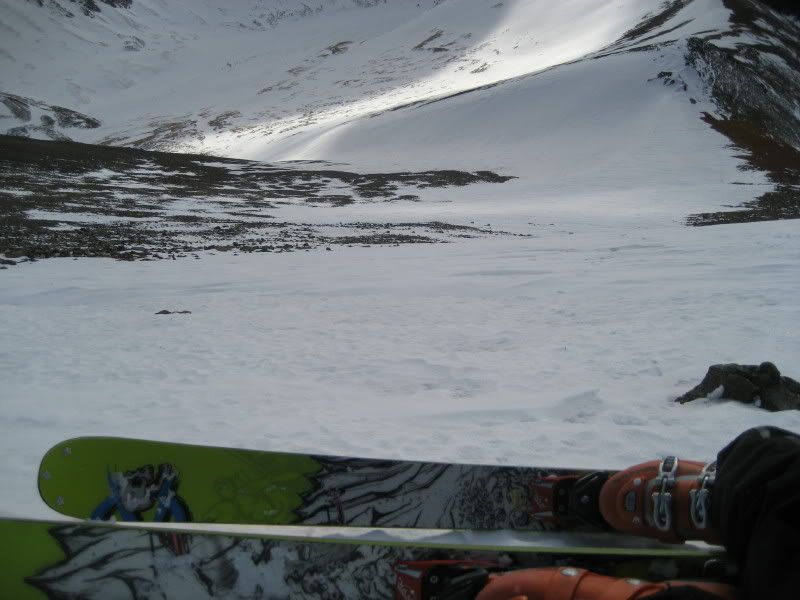 Fritz getting it done in the Chocolate chips..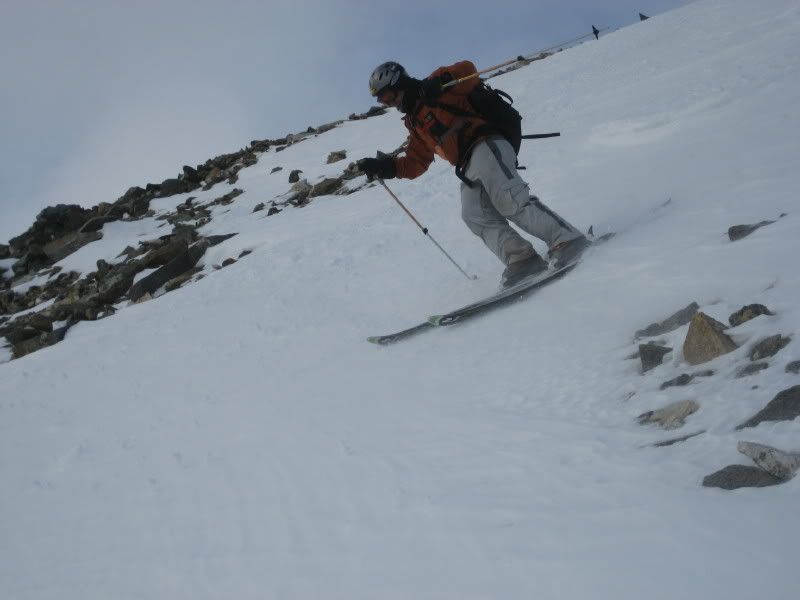 And Dobish doin the same…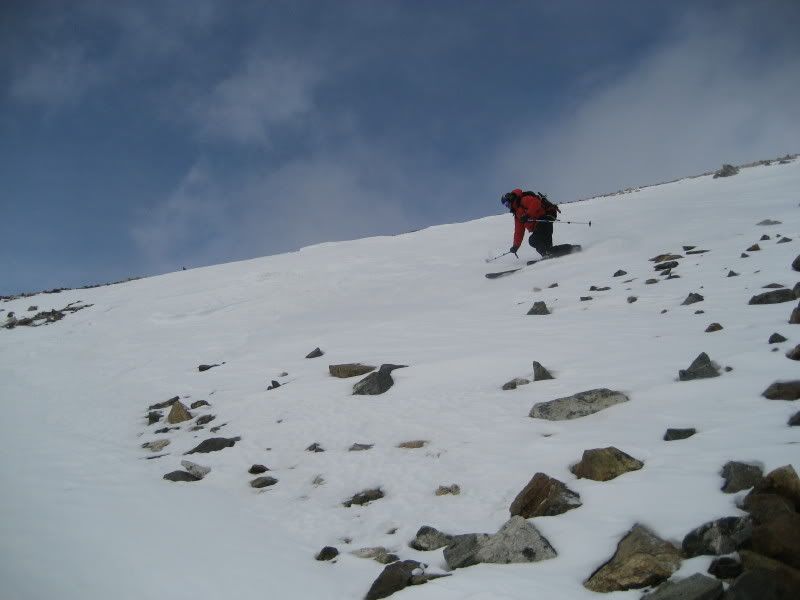 Then it all opened up. The conditions were about as good as you could ever expect after a week or more without snow. Super smooth wind slab with a bit of surface kief… mmm surface kief.
Dobish: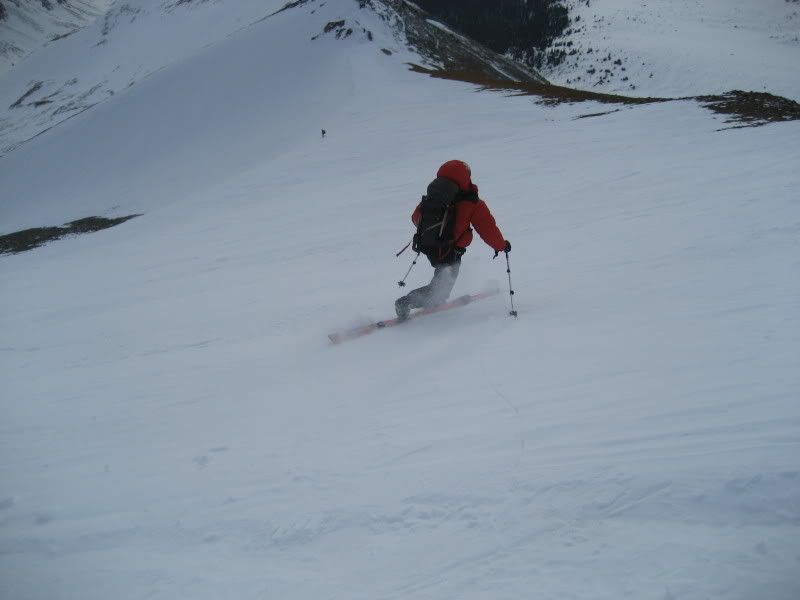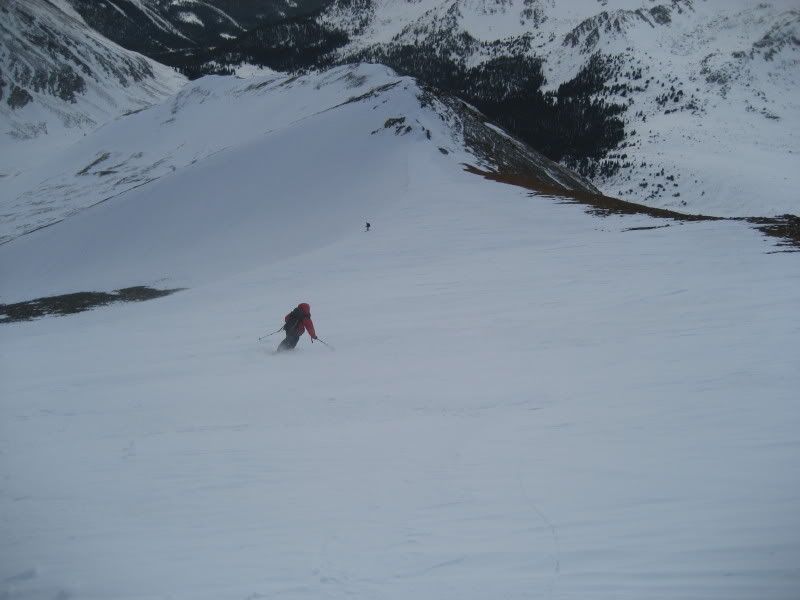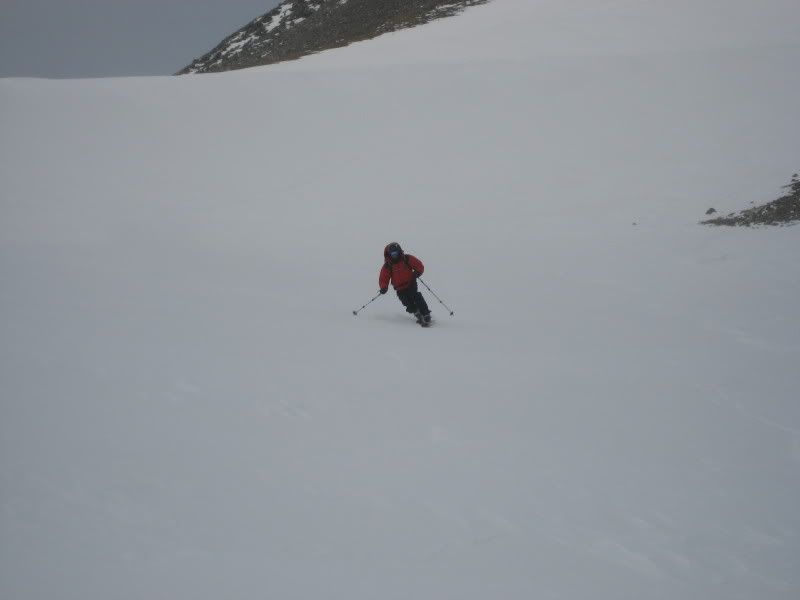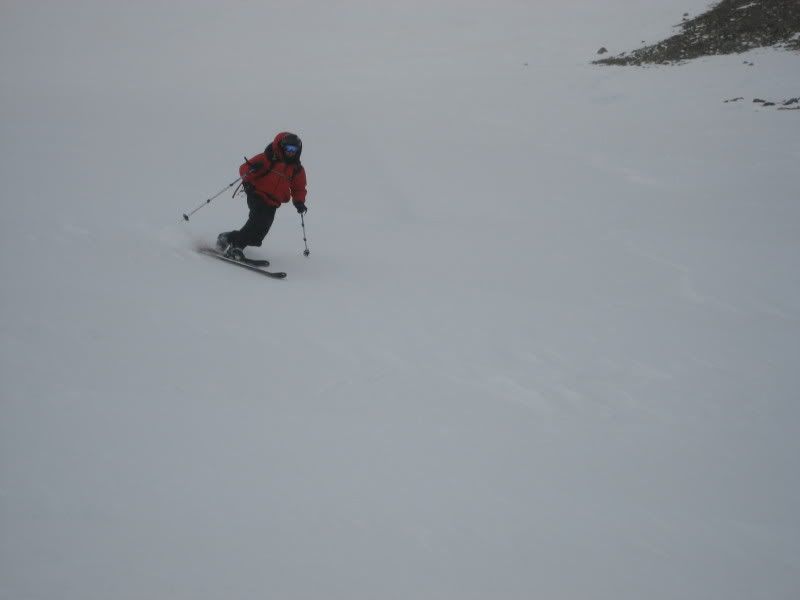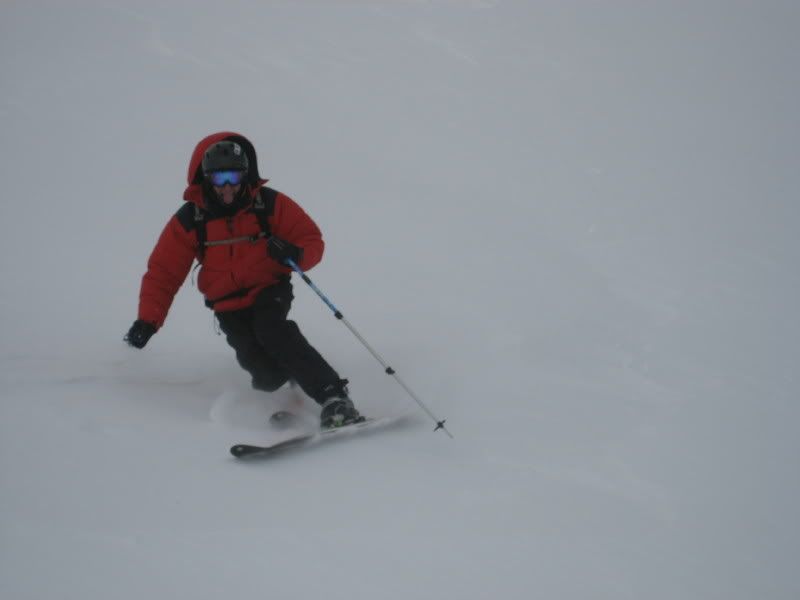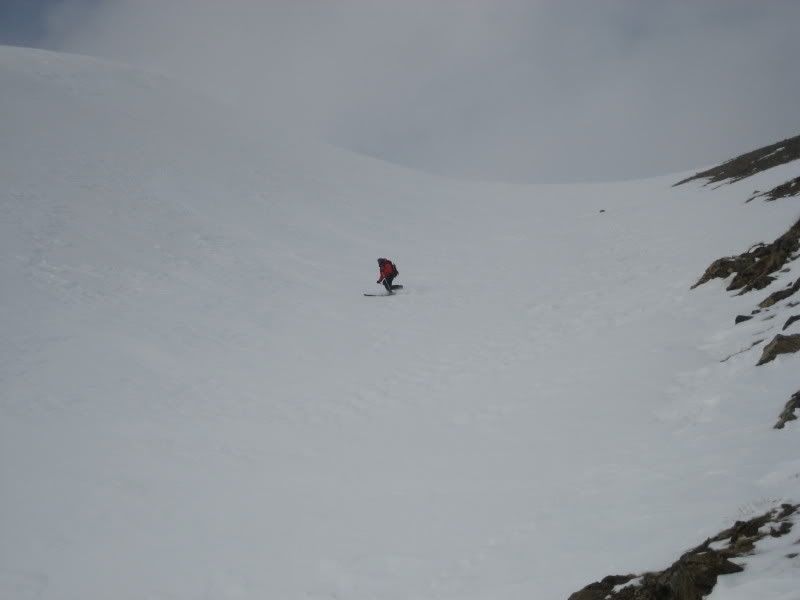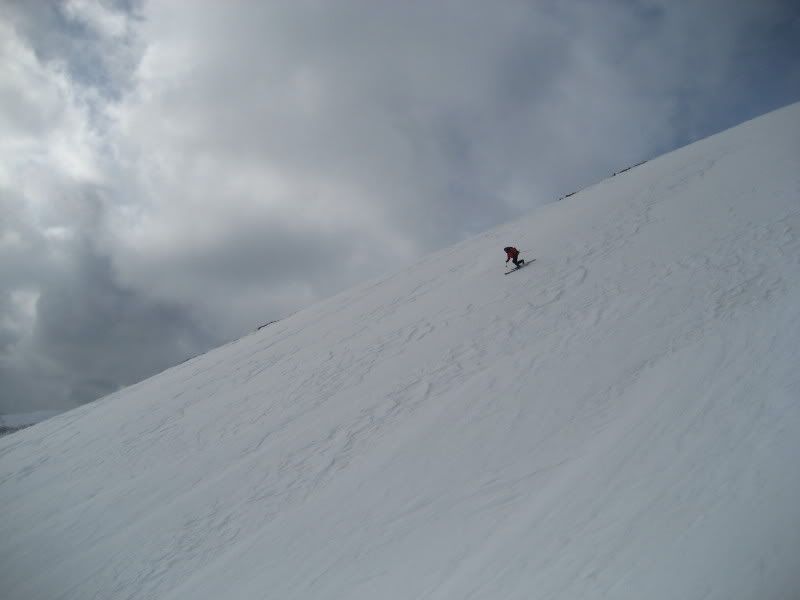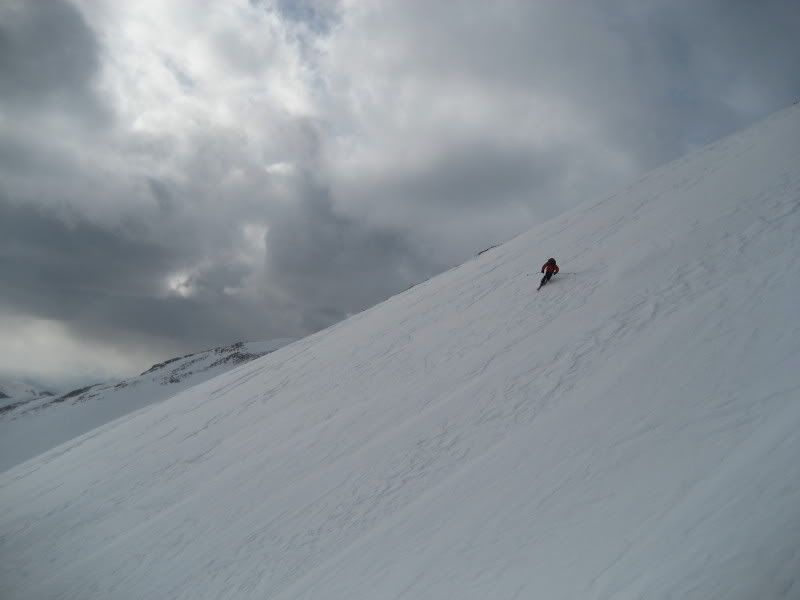 Fritz: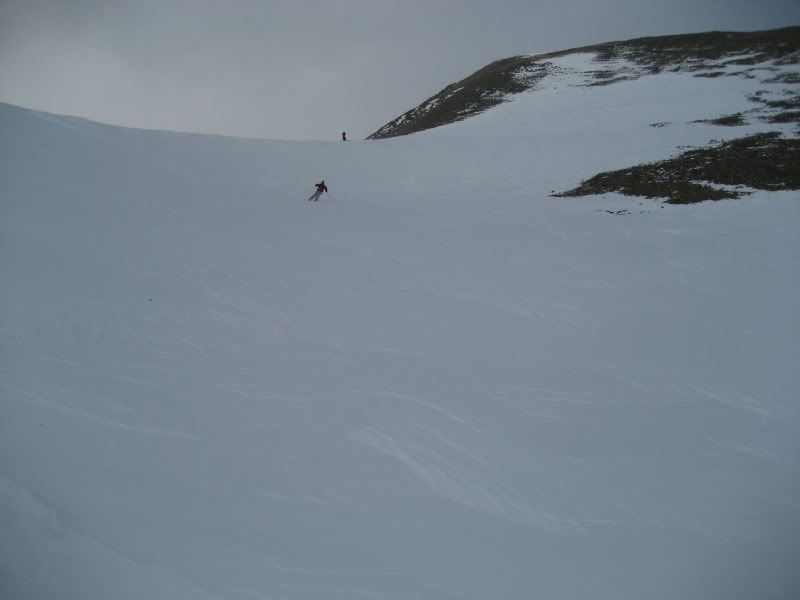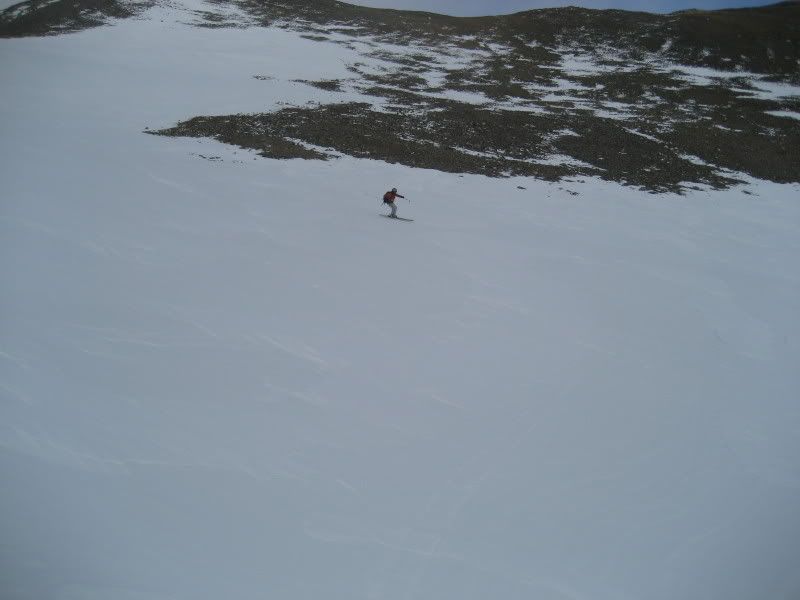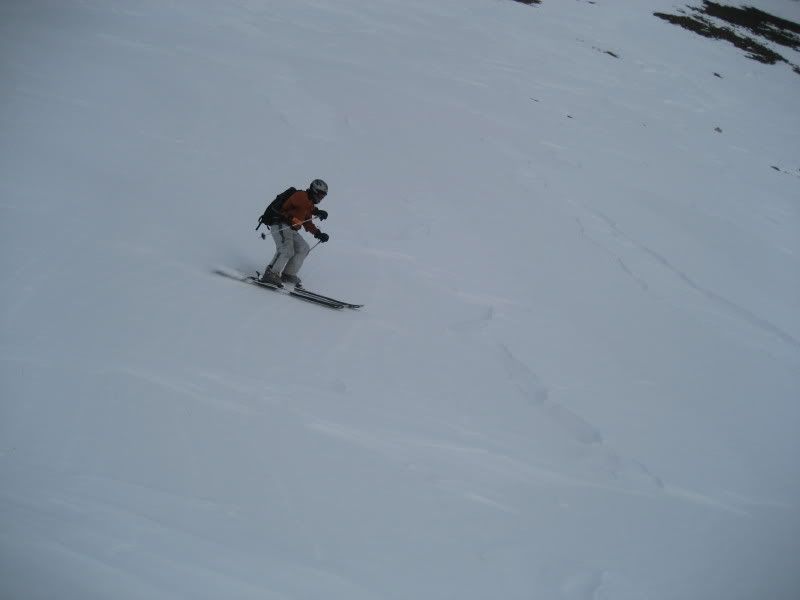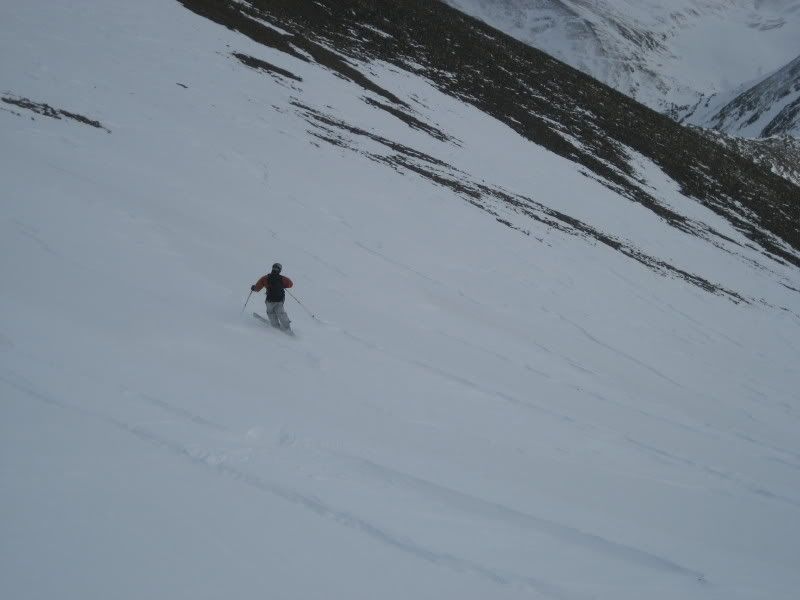 There were lots of turns earned…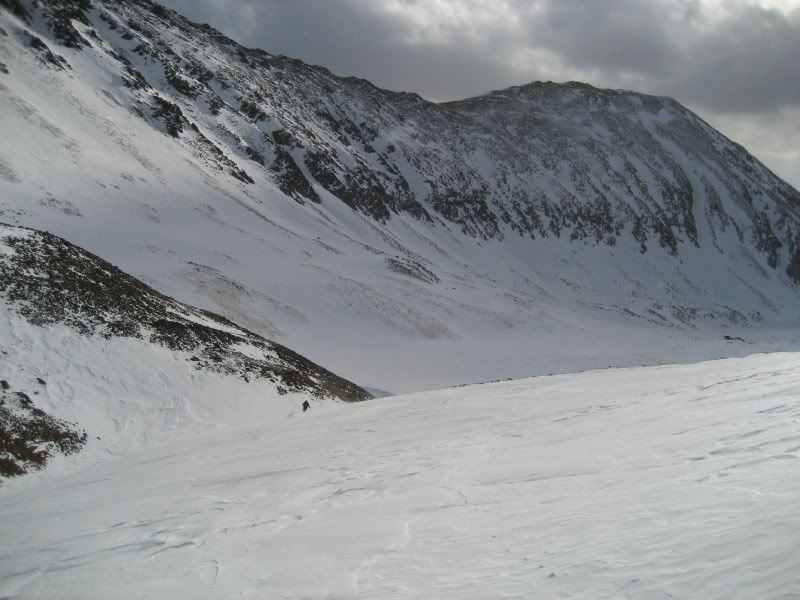 The trees on the way out held some goodness as well. We expected the road out to be quick, but it sucked donkey balls. Grays delivered though, a fine day to not be jerking off in the shower. Not that I ever do that.
Dobish should have some more pics coming. Aye Fritz, what were the route stats? Hell of a good time getting out with you twos again.
---
Last edited by doumall; 04-15-2009 at

06:59 PM

.
#
2


01-29-2007, 02:26 AM
ULLR AKBAR

Join Date: Jun 2005

Location: Denver

Posts: 1,697
Fun day, remind me to get some new skins soon.
4:00am meet at T-Rex
6:30am start from the TH
12 miles Roundtrip
4406 vert hiked
4336 vert skied
-10 degrees at 13000+
winds 10-30 with gusts to 60mph
wind chill like down to -90 degrees or something
10:30 hours
The satisfaction of getting it done even after having my skins fail and having to boot/nut drag up 1500 vert really makes this trip great.
It seems like every trip lately has had it's issues, from fucked up sleds to drinking too much the night before to dangerous conditions, but to just say fuck it and grind it out to get it done was sweet.
The snow down low was really nice re-crystalized pow.
Great hangin with you guys again. I like winter teenrs, we shoud get that other trip you had in mind dun.
Happy Birthday Dobish.