I awoke to a mouthful of warm water. I looked around at Cottonwood Hot Springs. All was peaceful. After my day on Huron I needed a rest but it was time to face the cold and get dressed. Dobish and Andrew (non mag) were gonna be in Buena Vista soon. The plan was to drive down to the San Juans and get a couple 14ers this weekend. I headed down the road to town and saw a ton of really low clouds. Dobish and Andrew were waiting at Shitty Markup and we started mulling it over. We decided against the long drive and unknown conditions and settled on Yale just up the road.
It was good to sleep in. We arose at 7:30 to more cloudy skies. Things weren't looking to promising. We decided to eat breakfast and see what happened. MMM eggs and hot cocoa.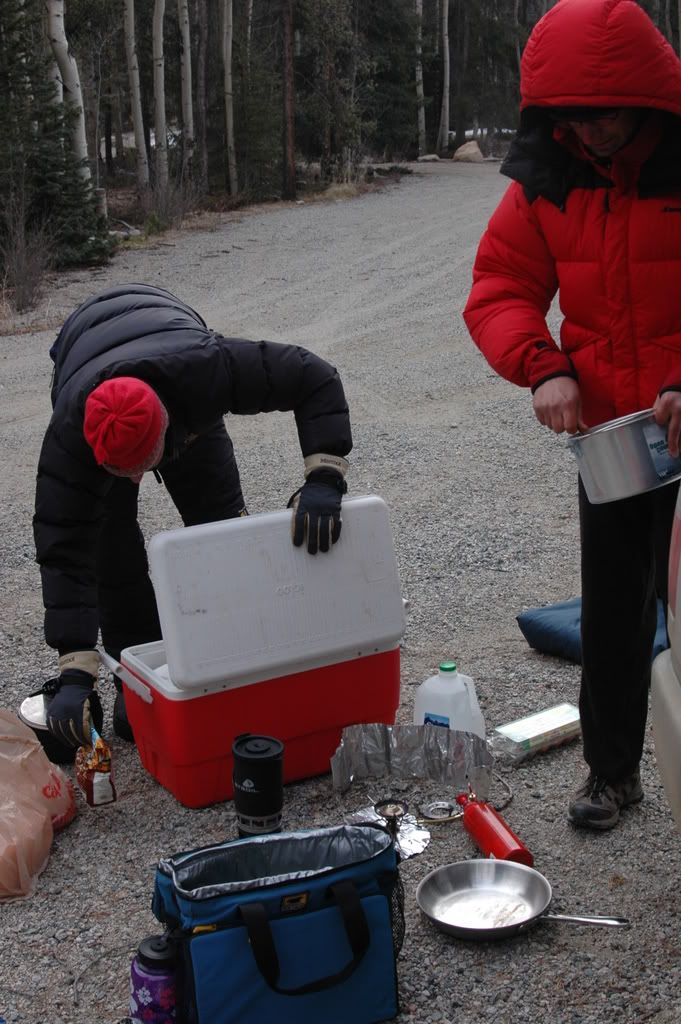 To our surprise the clouds broke revealing blue sky above, could it be an inversion. Time to make for the hills. We geared up and left the Silver Creek trailhead at the ridiculously early hour of 9:45. This trail, part of the Colorado Trail, was really nice. However we dropped our shoes a little too early and ended up booting up a mile of trail.
Getting above the inversion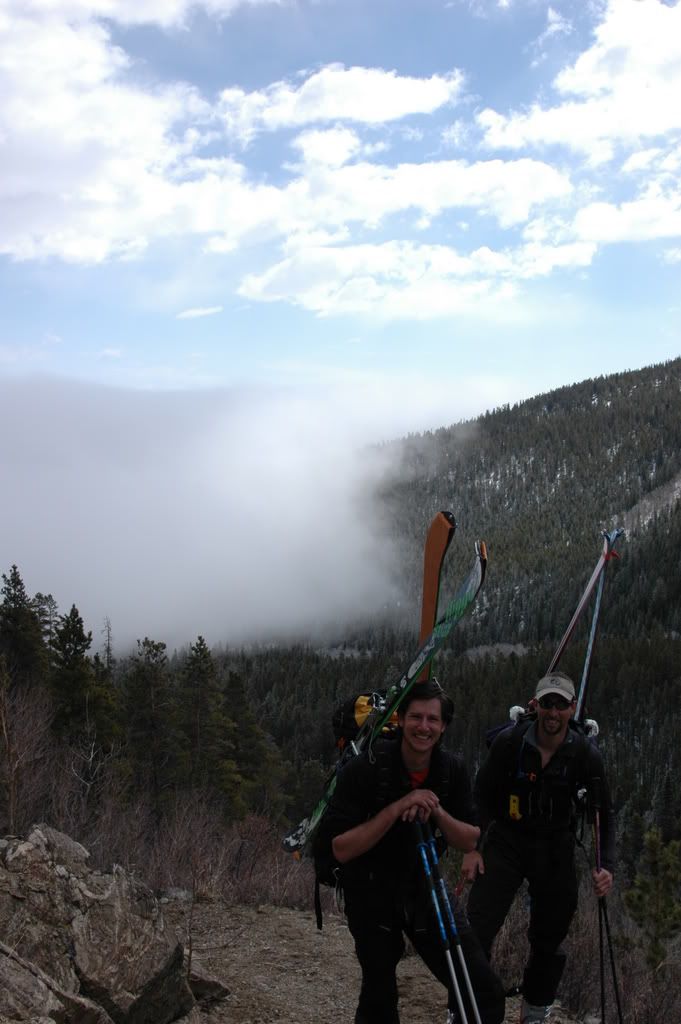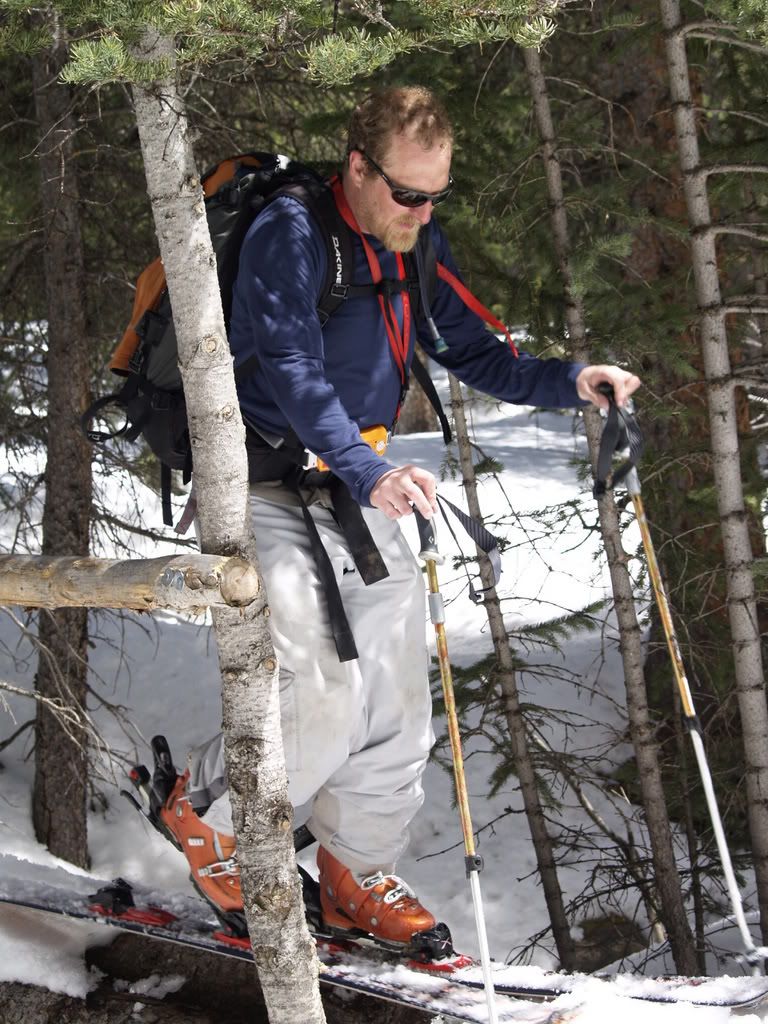 Getting a look at the Silver Creek Bowl and the East Ridge which wound up being our ascent route.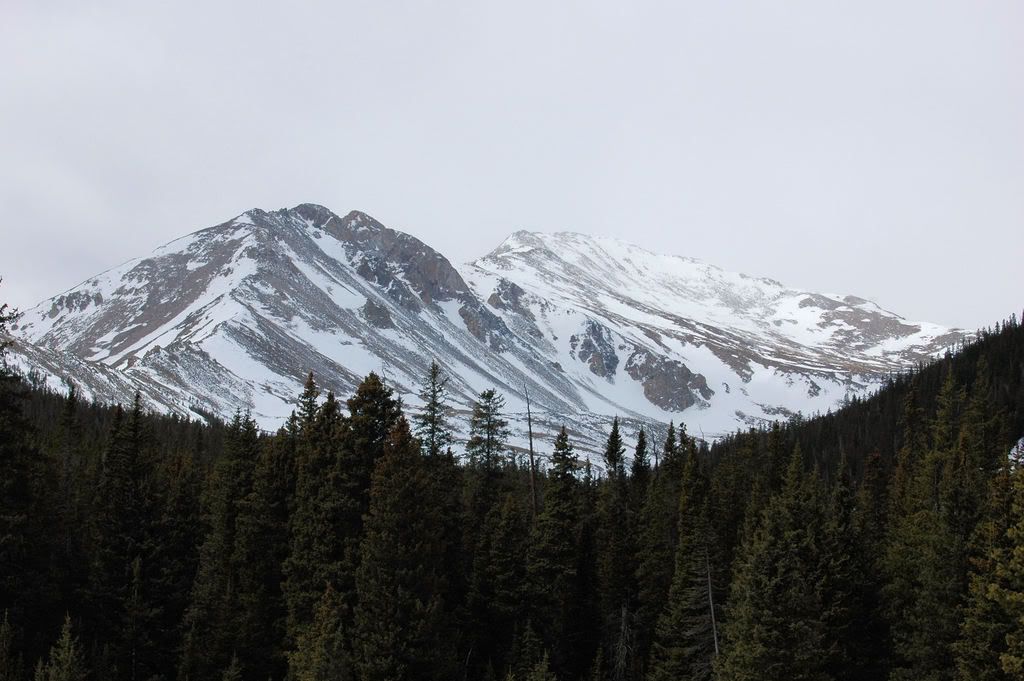 All the way up I was looking at the weather wondering if this was gonna happen. We skinned though the woods forever trying not loose any vert and head in the right direction. The just as we broke out of the woods we saw this.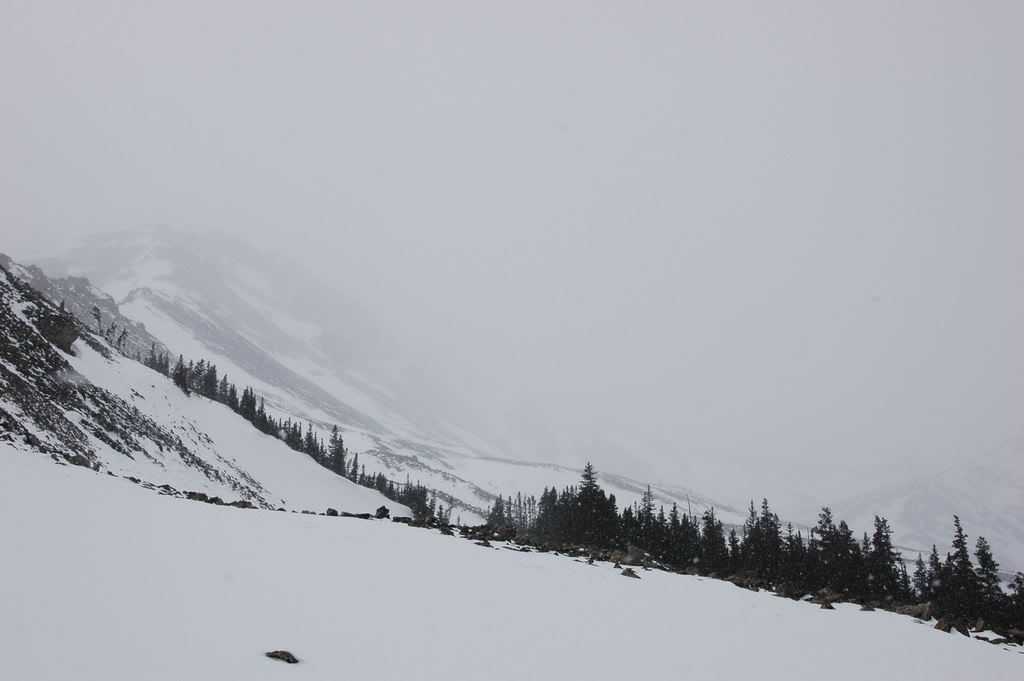 We decided to have some lunch and see what happened. After my Blanca trip I was not interested in going too far and ending up whited out and in a snow cave again. We decided to press on and at least get some skiing in. They say if you don't like the weather in Colorado just wait 5 minutes, while this isn't five minutes later it does illustrate a point.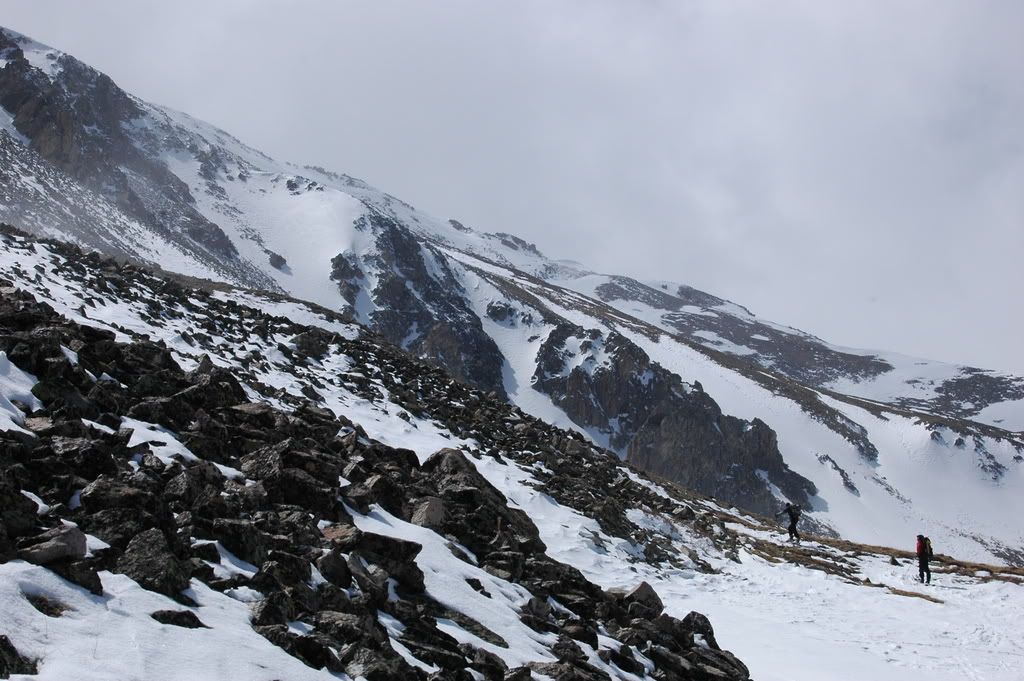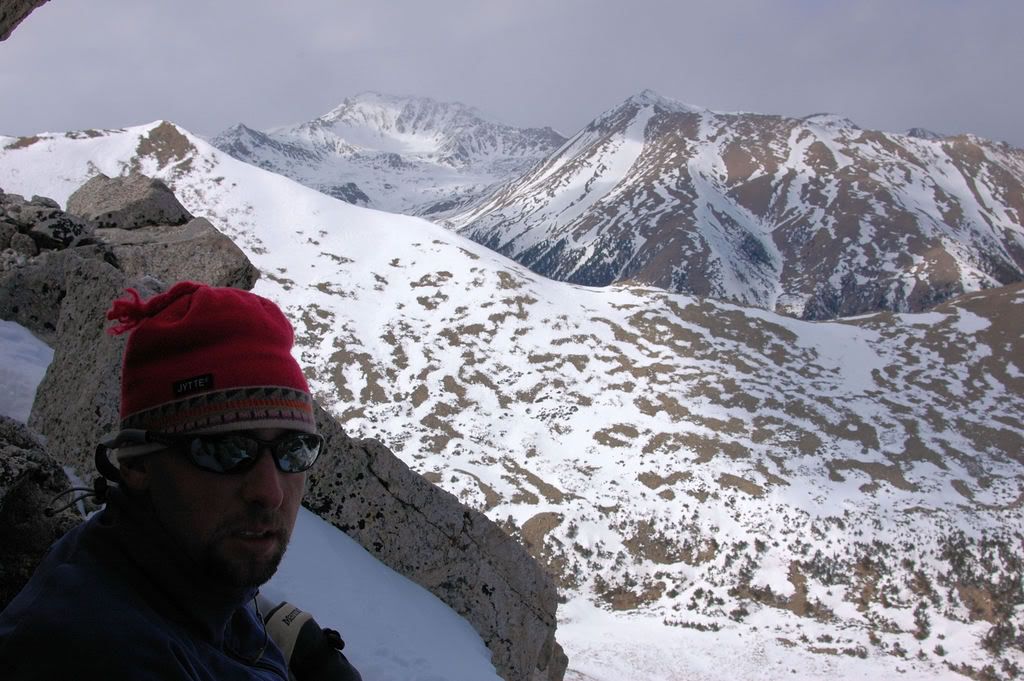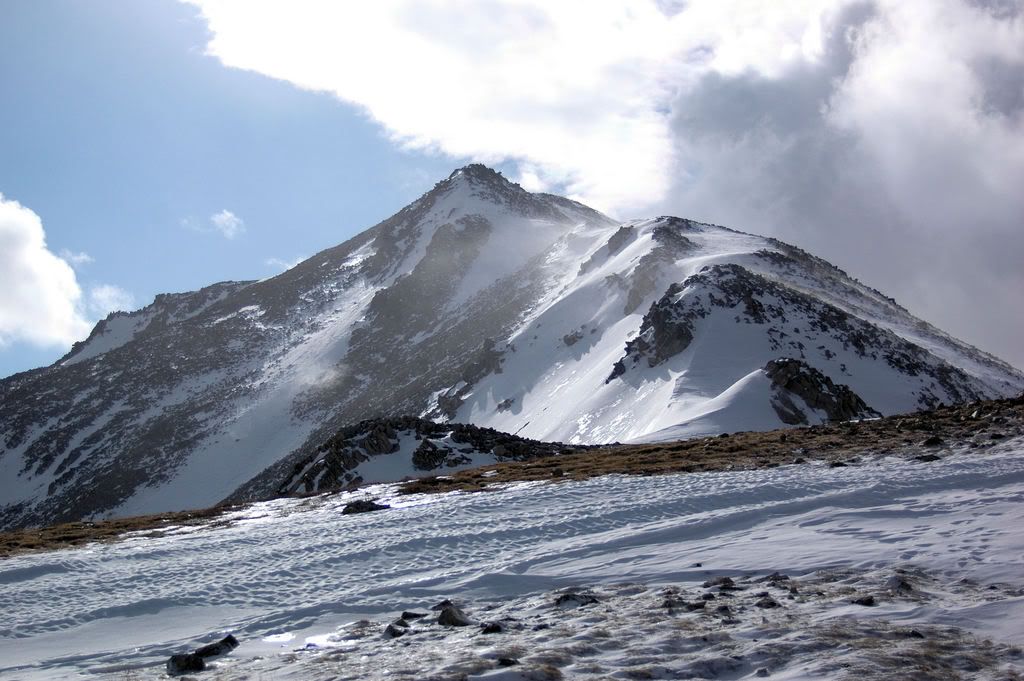 Yale's little neighbor, Mascot Pk, looking ripe and juicy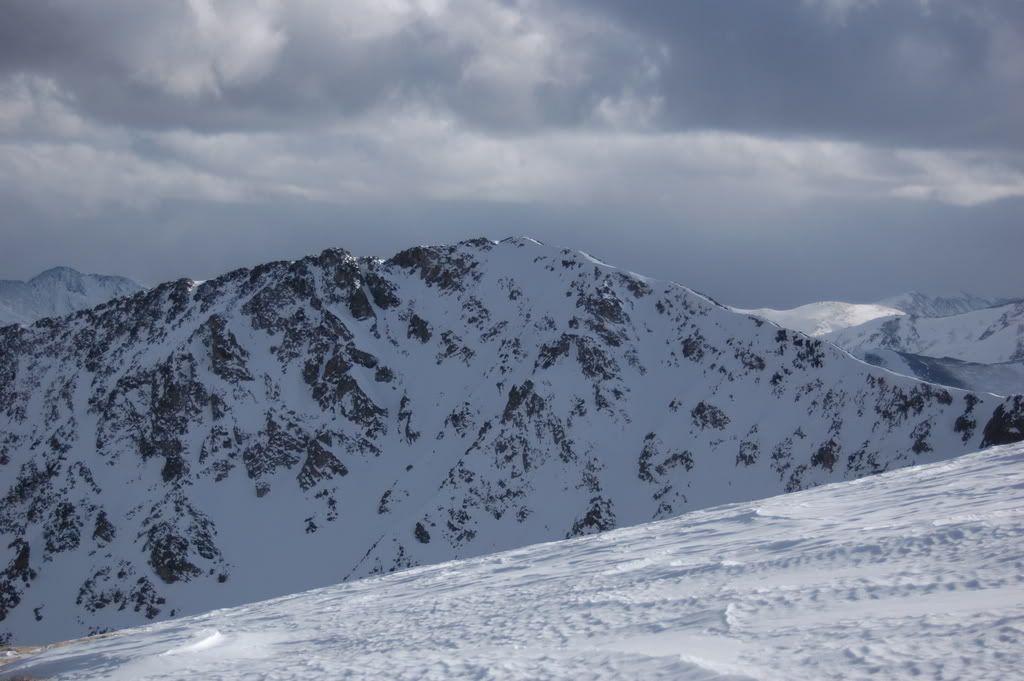 With the sun nearing the horizon and 5 miles and 4800 vert conquered we made it to the top. The weather had held long enough for us to make it to the top. The winds had been brutal but that can be tolerated. Visibility had held and that's what mattered. We had hedged our bets though and had escape routes in mind the entire way up but we didn't need them.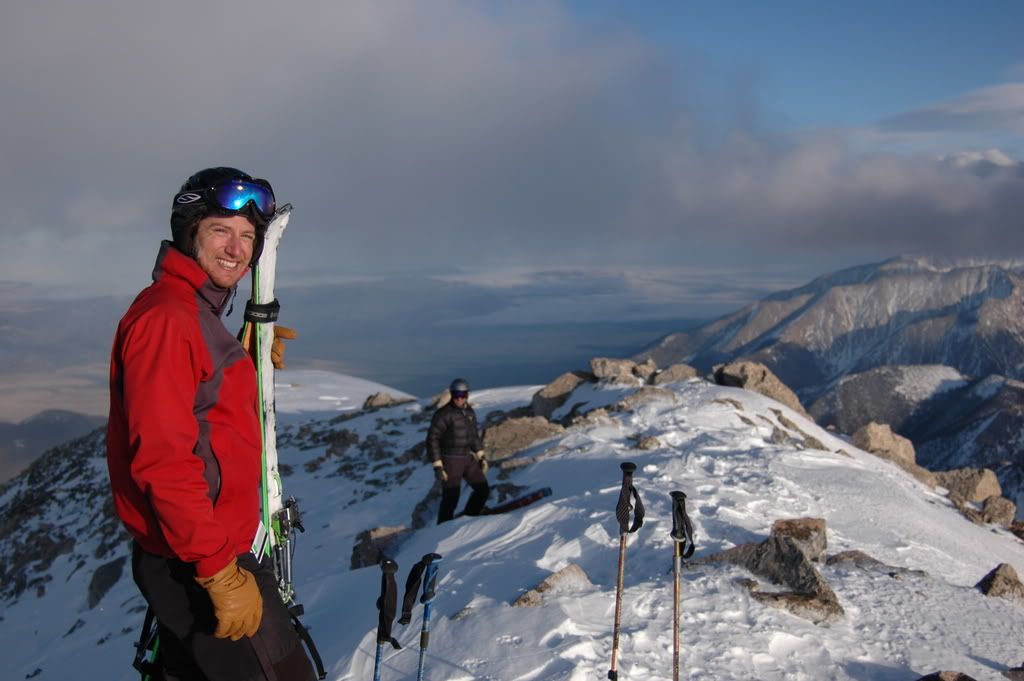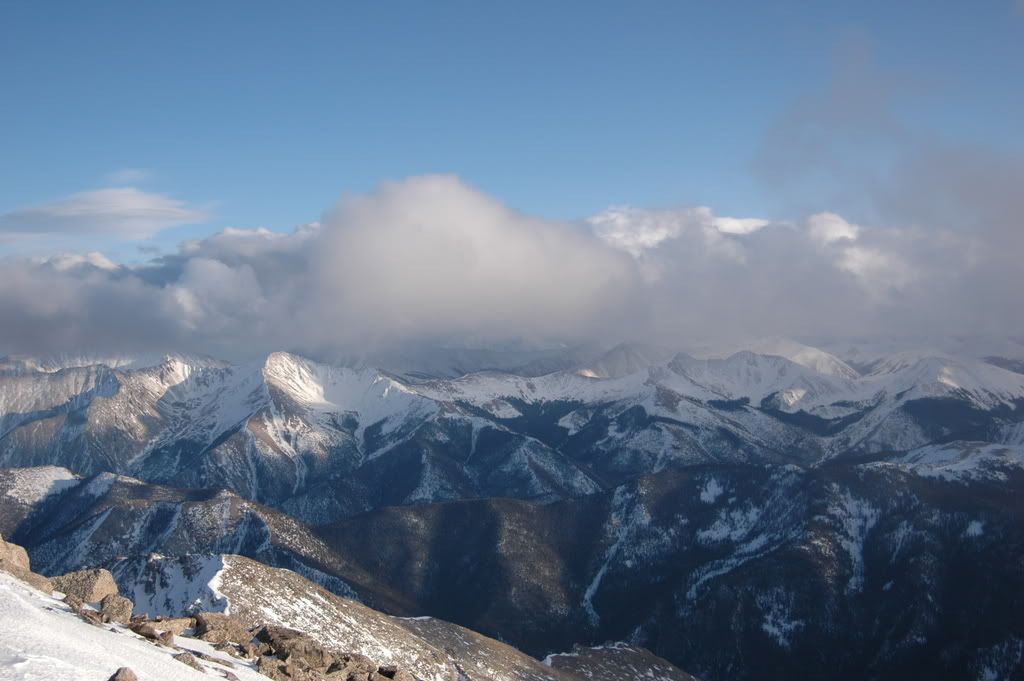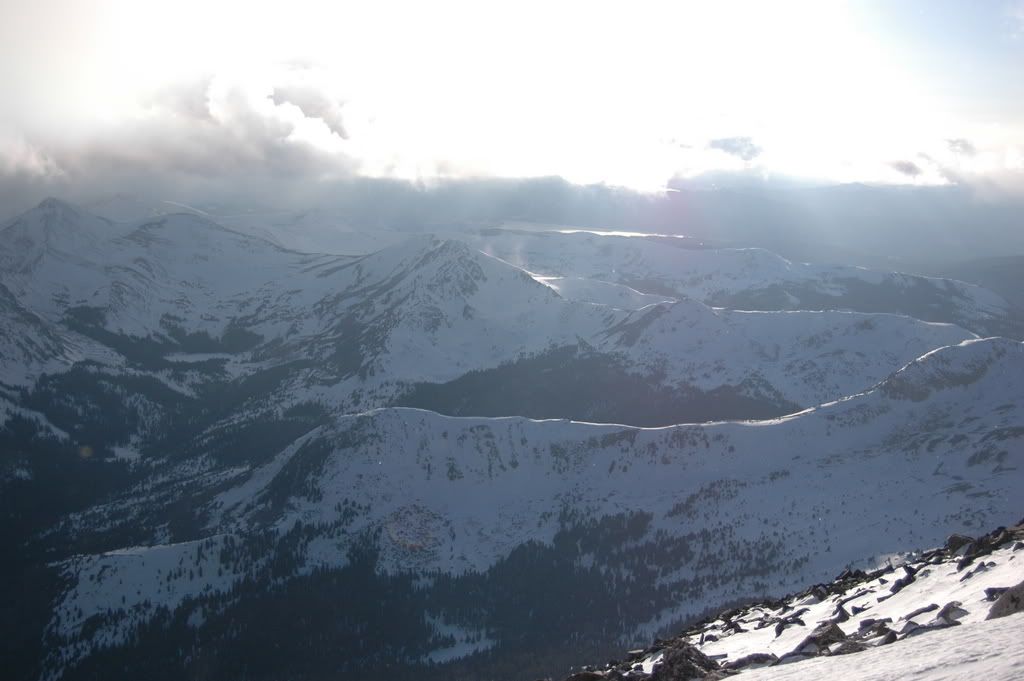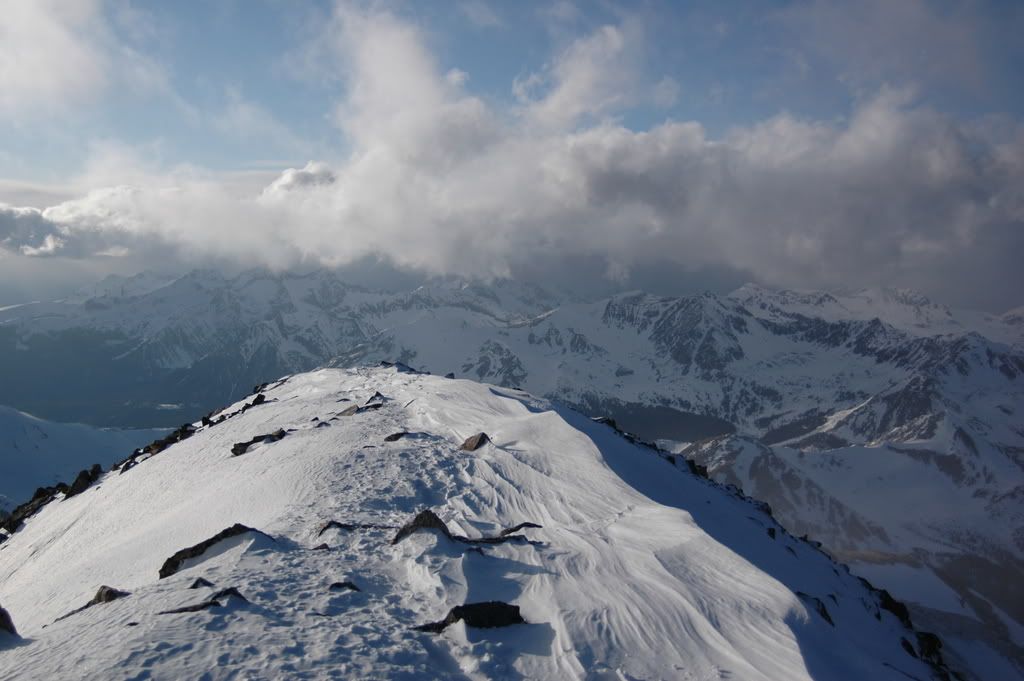 A look down the Silver Creek Bowl. It was kind of thin but we managed to get about 4000 vert of skiing with a summit descent and a little walking. We had to keep moving to make it to treeline by dark.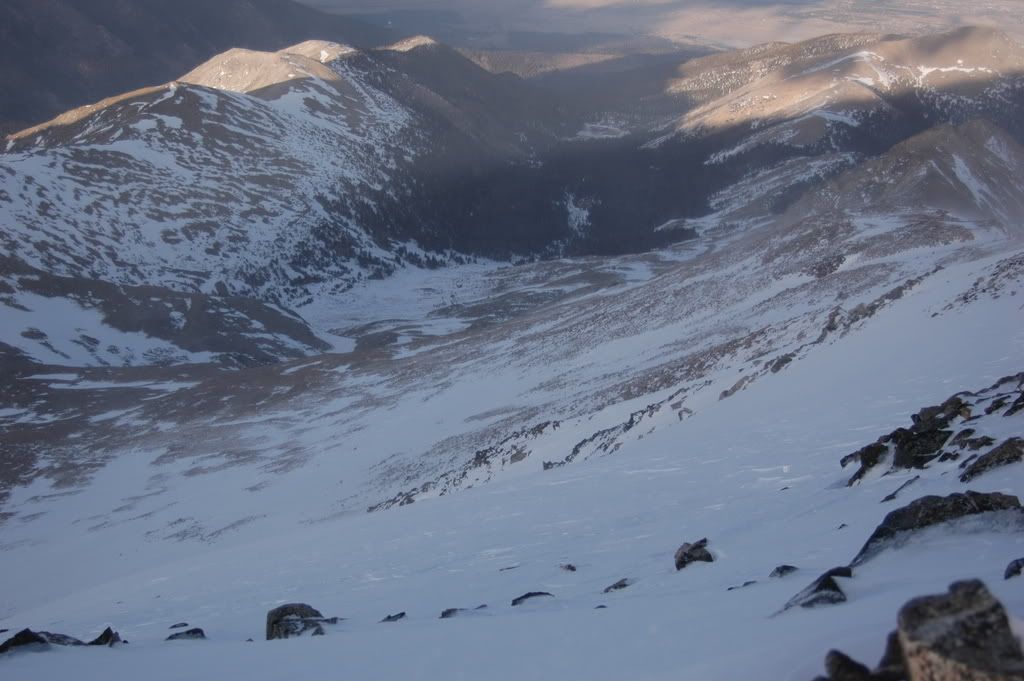 Me off the summit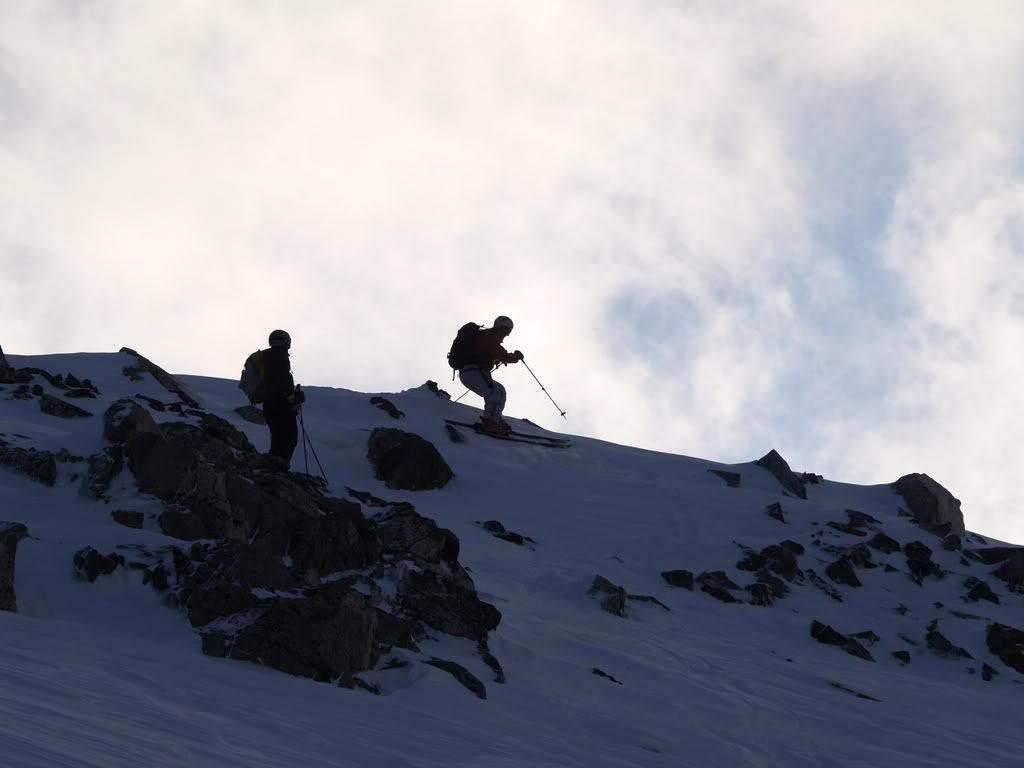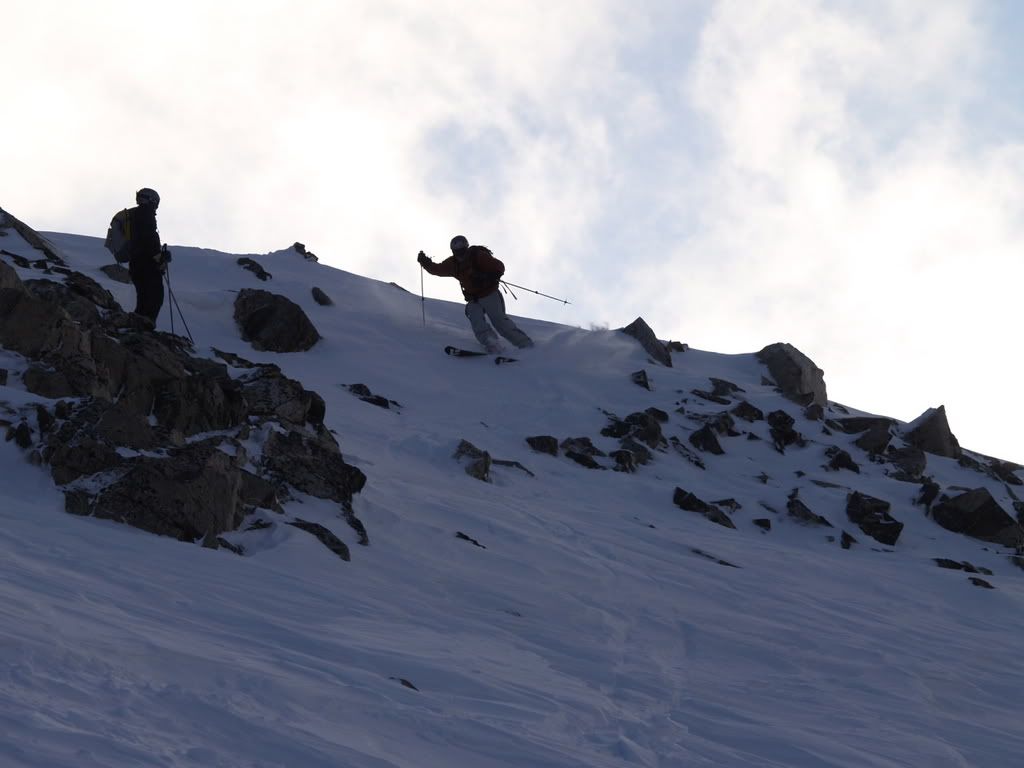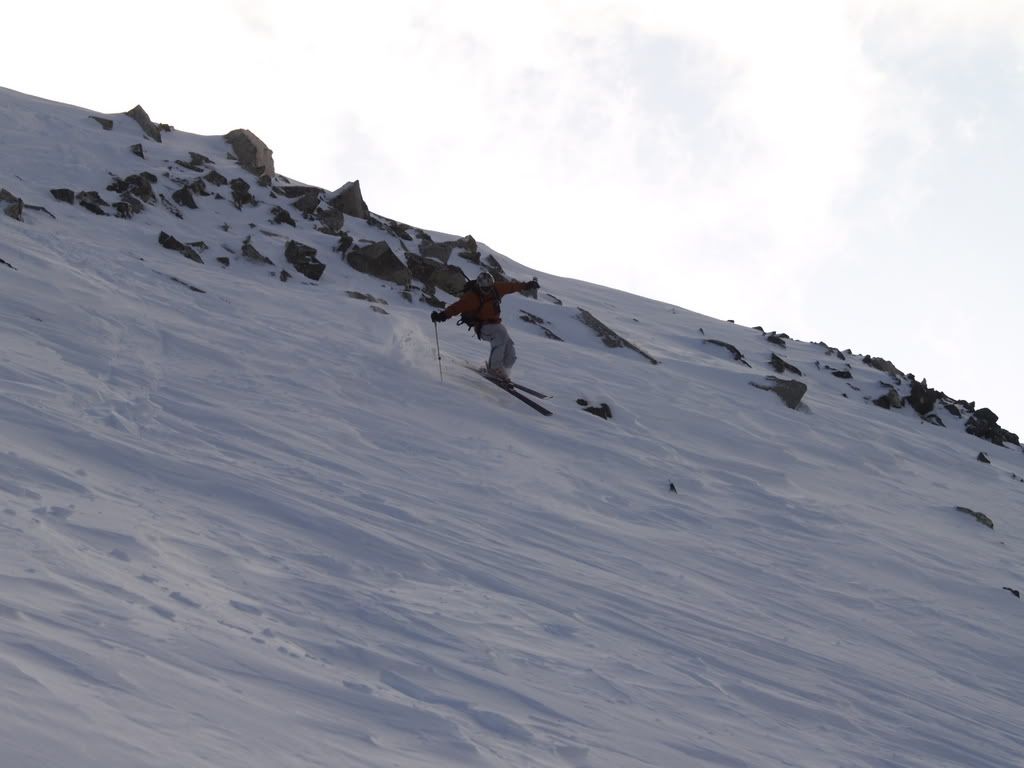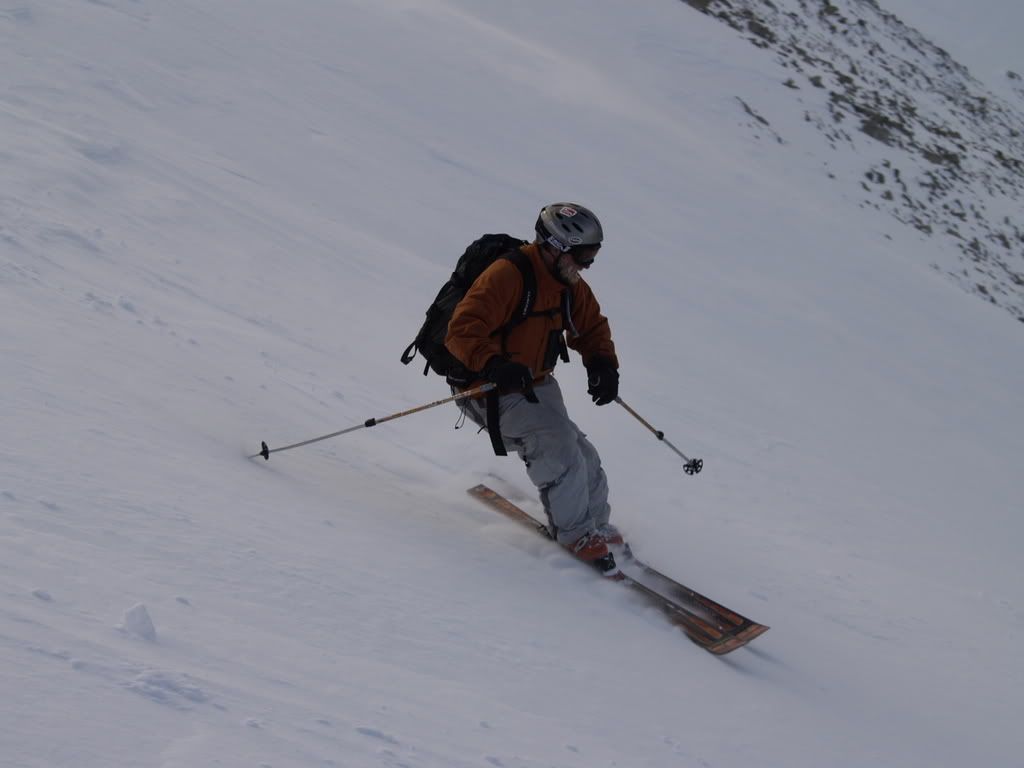 Andrew havin at it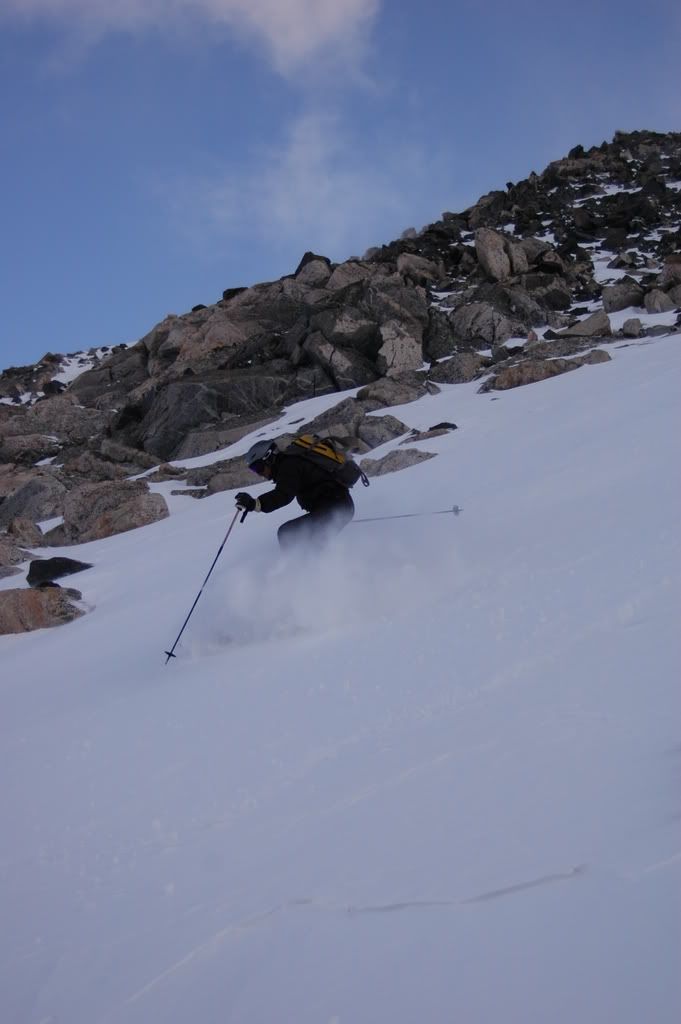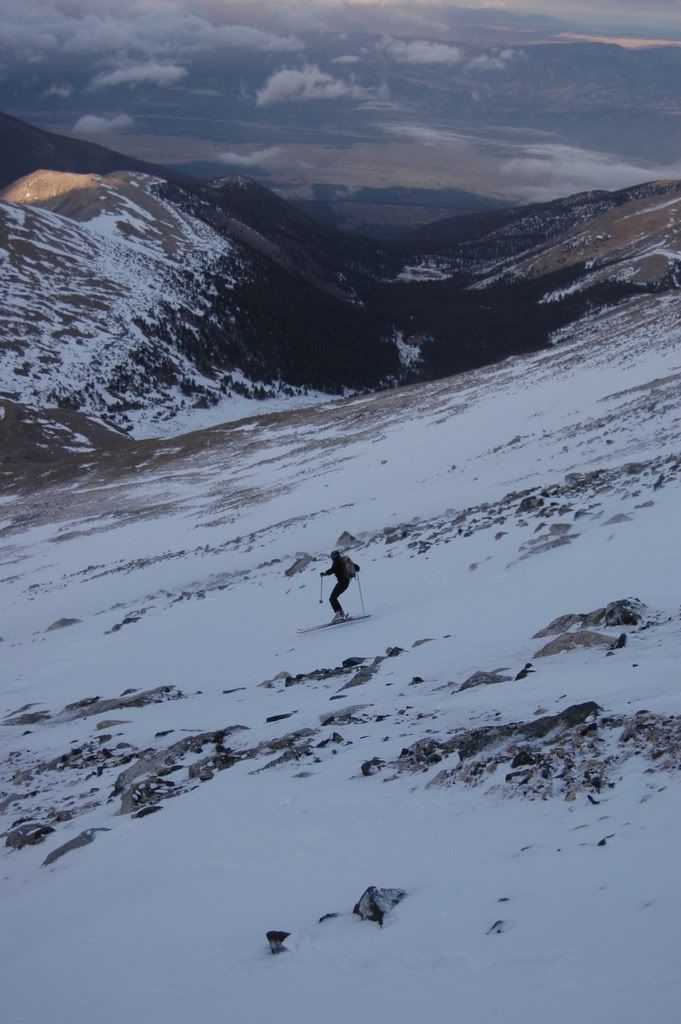 Dobish freezing his ass off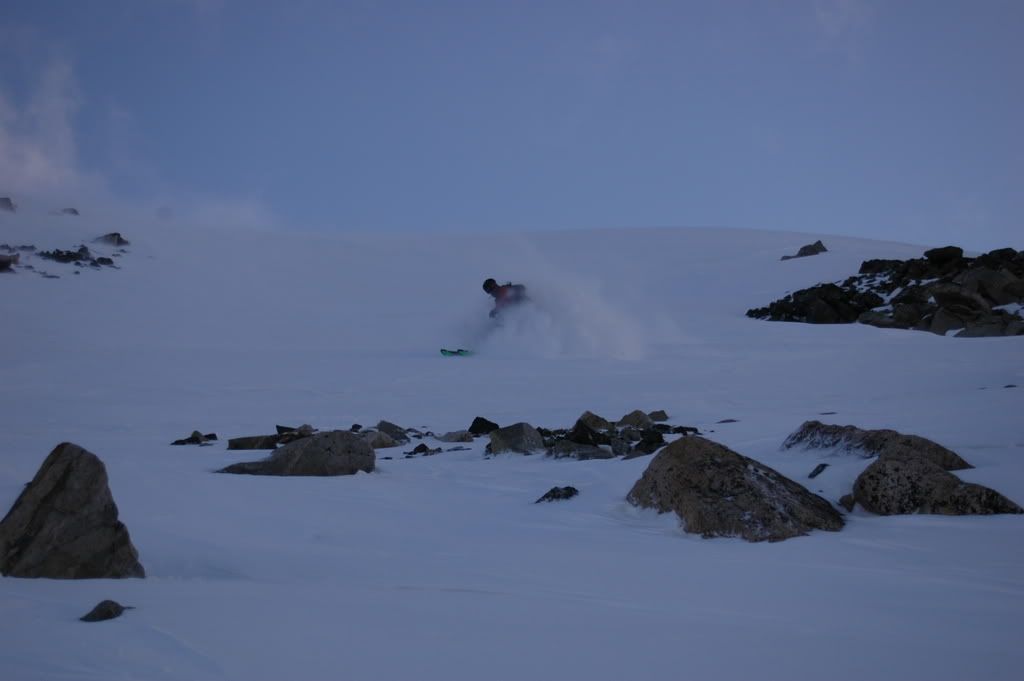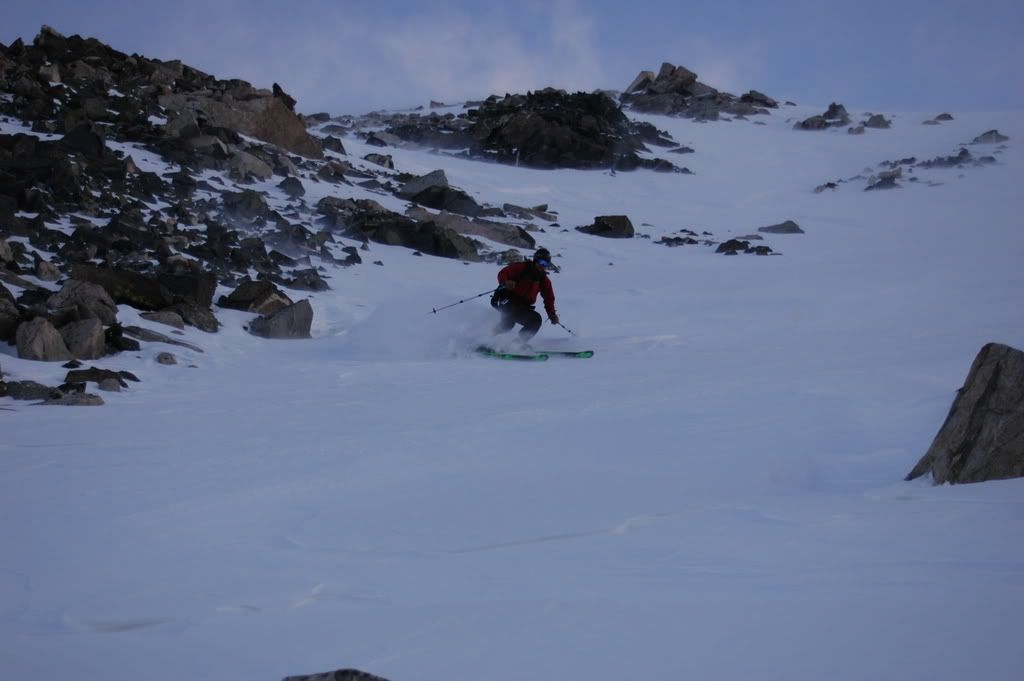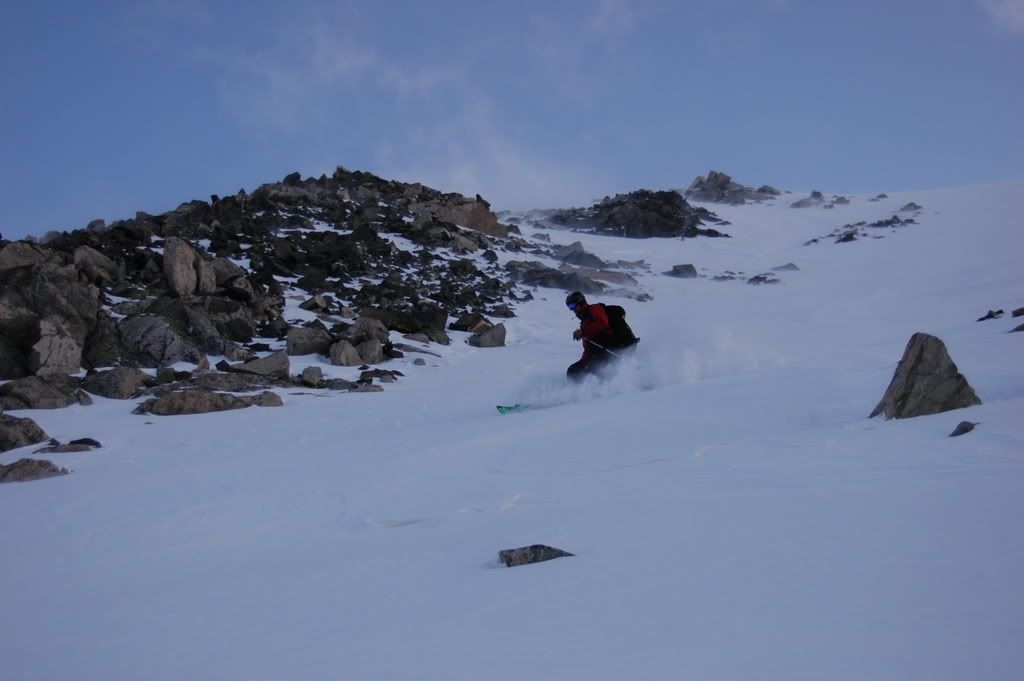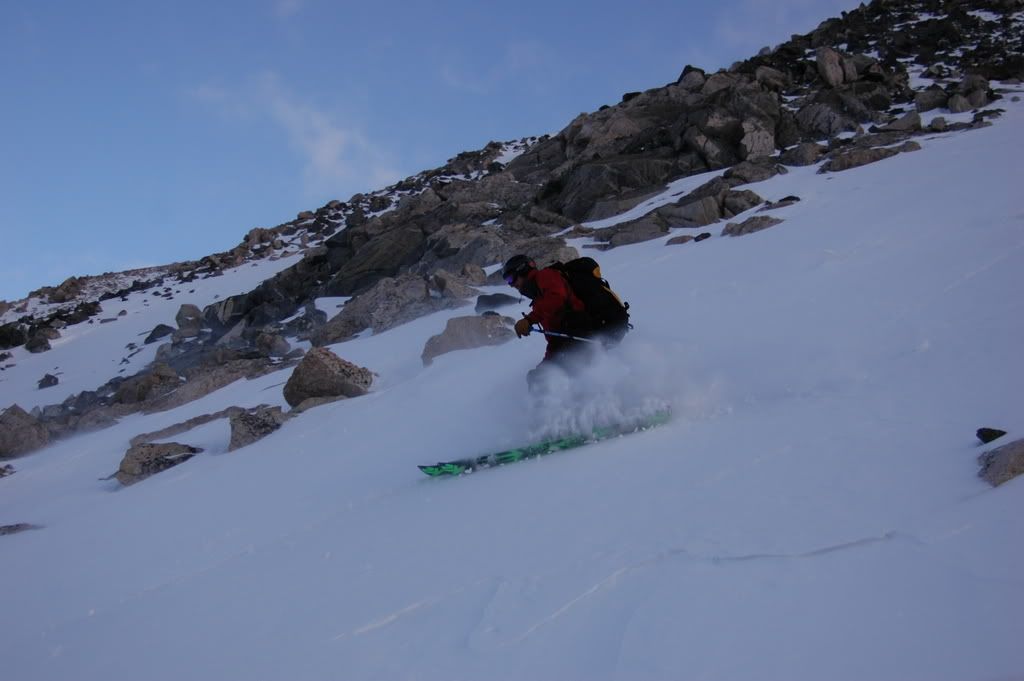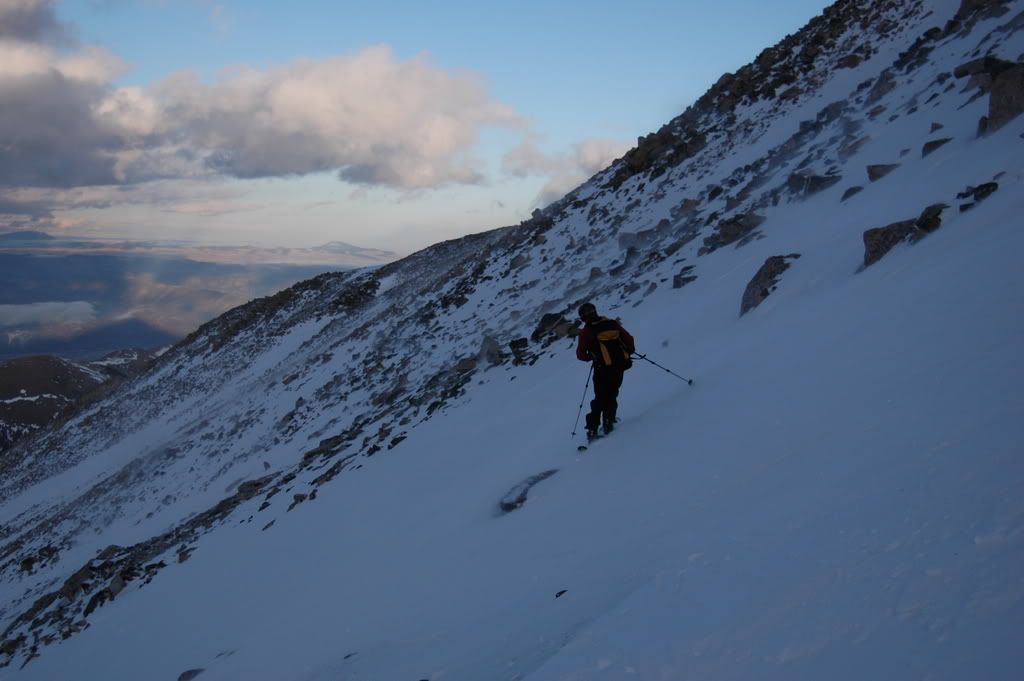 Making our way through the darkness it was hard to figure out how far we had gone. It seemed like forever getting to the skin track but we finally found it. We made great time getting off the mountain and did the whole 10 miles and 4800 vert in 12 hours. A nice day on the hill for sure. Great skiing with you guys.