Transferred from TGR
3:30am comes so fast when you have a 3 year old. I rolled out of bed to meet homi at t-rex at 4. I got there on time but there was no homi. He was off saving lives and didn't arrive till 5am. Hmmm thoughts about freeze were going through my head on the drive up to the mountain. I was thinking to myself mainly because homi was crashed out from his allnighter in the er. We were going to have to make some great time if we wanted to ski the goods.
Back in 1995 I lived in Fairplay and always wanted to ski this line but I never got around to it and moved away as soon as I could. Driving through Fairplay is weird enough, try living there. Last year a group of us went up Lincoln and I got a good look at the Lincoln Amphitheater chutes. I decided that I needed to come back and get them sometime.
To top it off I had just gotten a new pair of Endorphins in the mail and I wanted to give them a run
We were on the trail at 6:44.

A look at the south side of Northsar

Silverheels

The first view of our goal

At this point were came to the realization that we could ski the goods or get the summit. If we'd been an hour earlier we could have had both. We decided to get our ski on instead of getting the summit. I've been to the top of Lincoln like 12 times so it was no loss for me. Add to this the new Endorphins were hurting like hell. We changed our heading for the cabin on the ridge. There was still some concerns about if we were too late, but you never know until you go. It didn't really matter since I'd skied from the summit before.
While homi was pulling off his skins he pulled out an edge repair.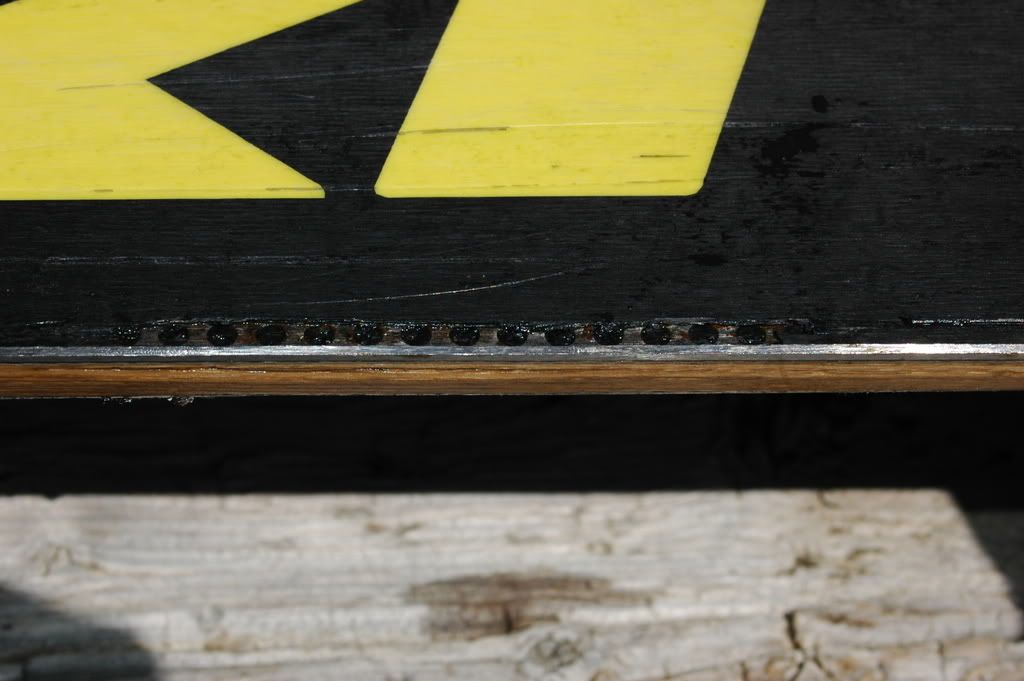 Working at the Mt Lincoln Ski Shop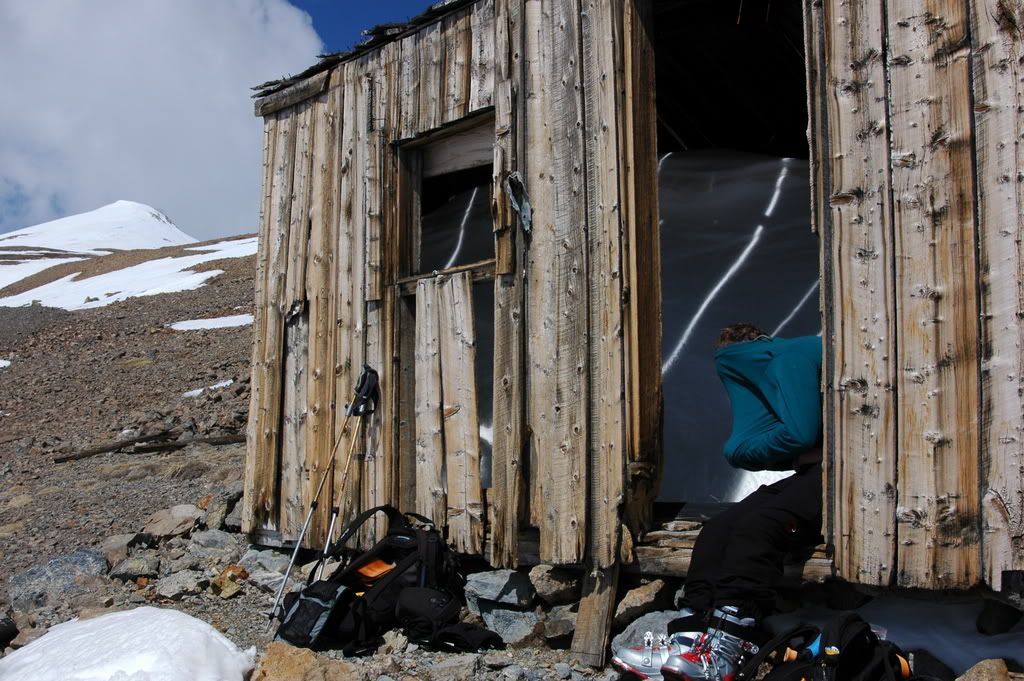 Almost fixed

Now for the skiing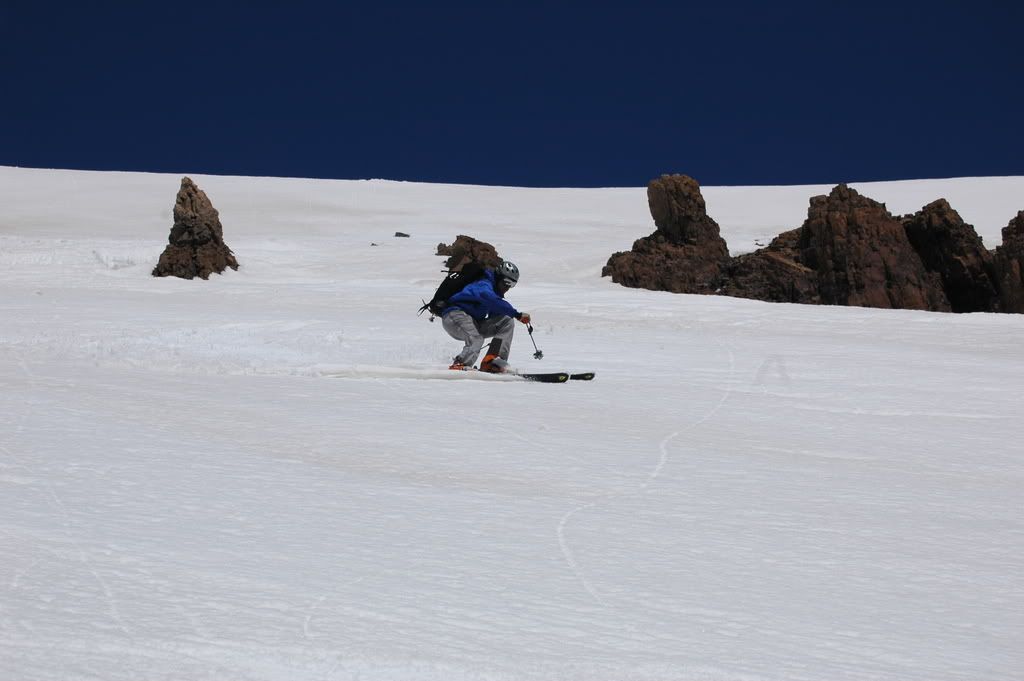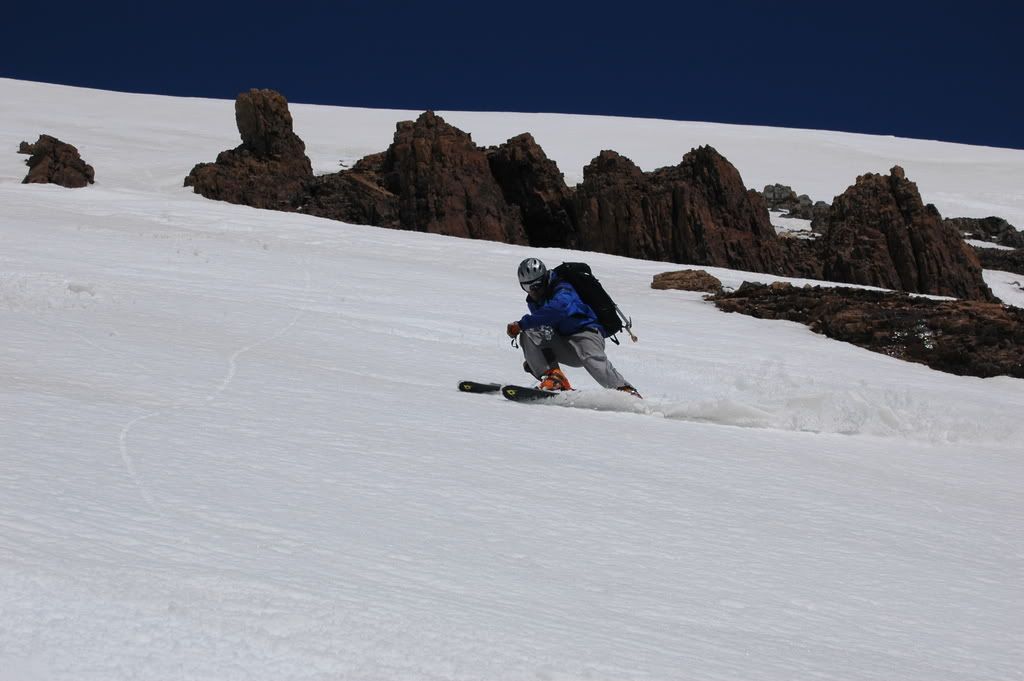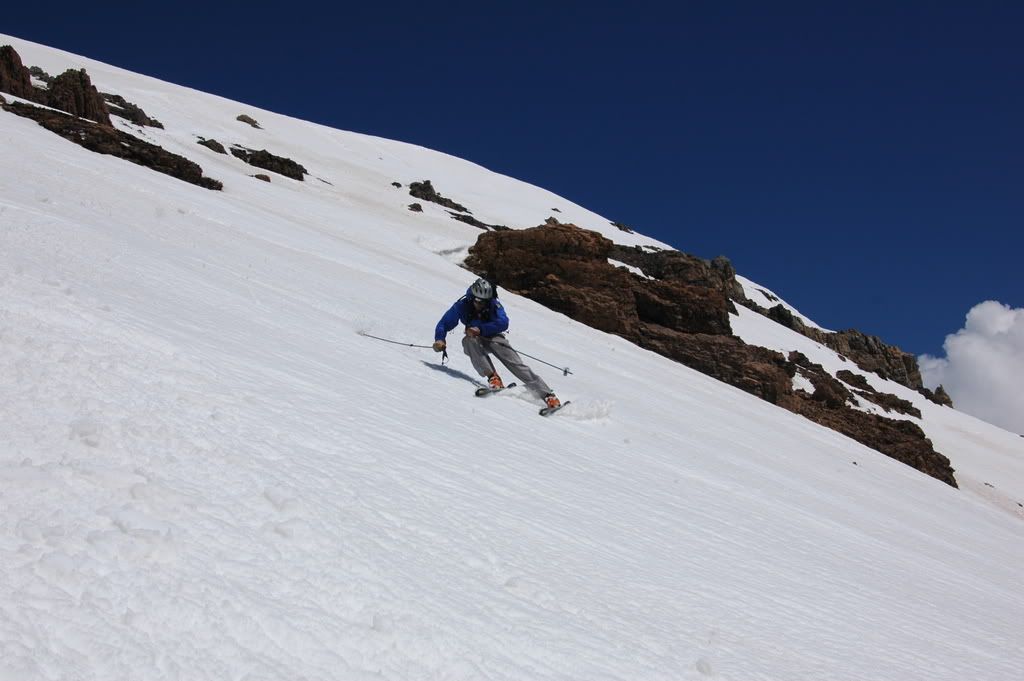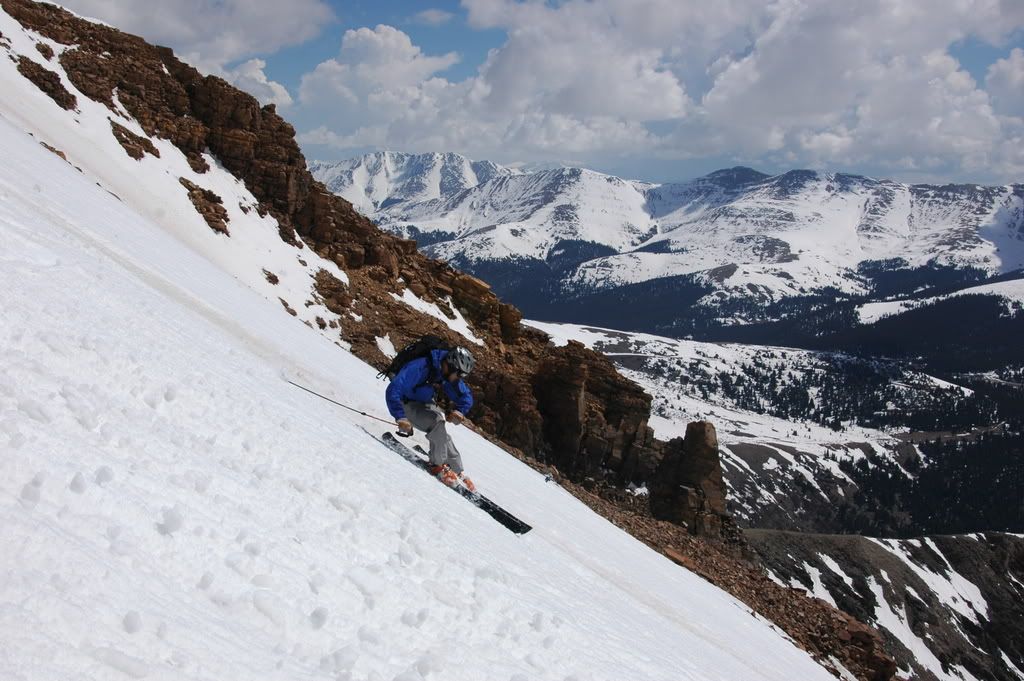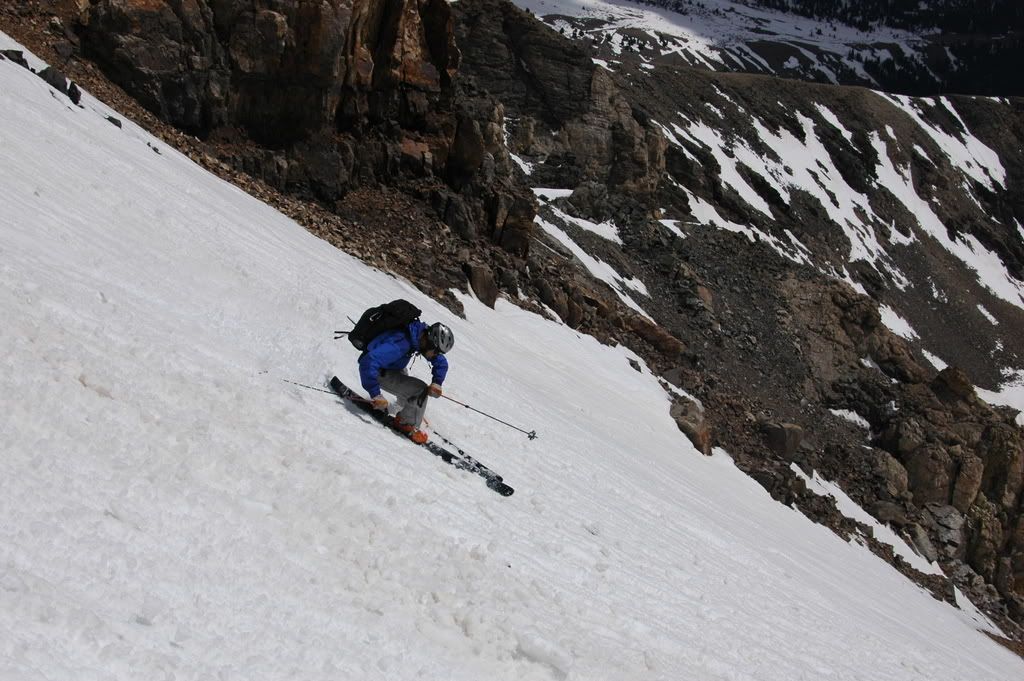 My turn. Not so steezy on new boots but whatever. I have to say the new Endorphins were really nice. I actually think I can trust them and they feel like they might do what I expect them to do, unlike the adrenalins. They are nice and alpine boot stiff and don't have the variable flex of the adrenalins.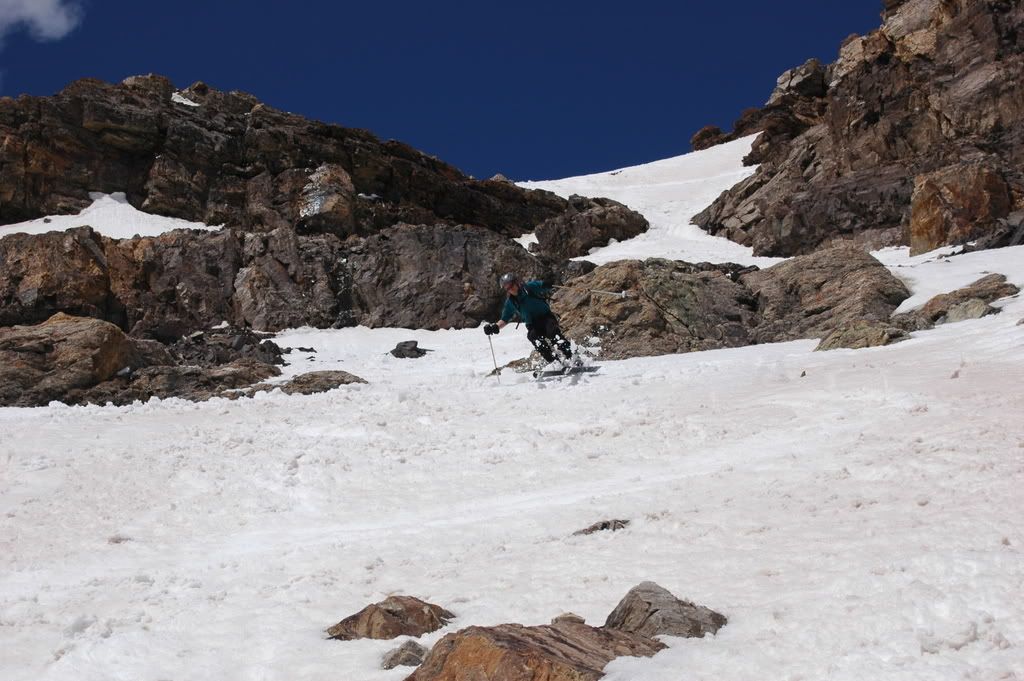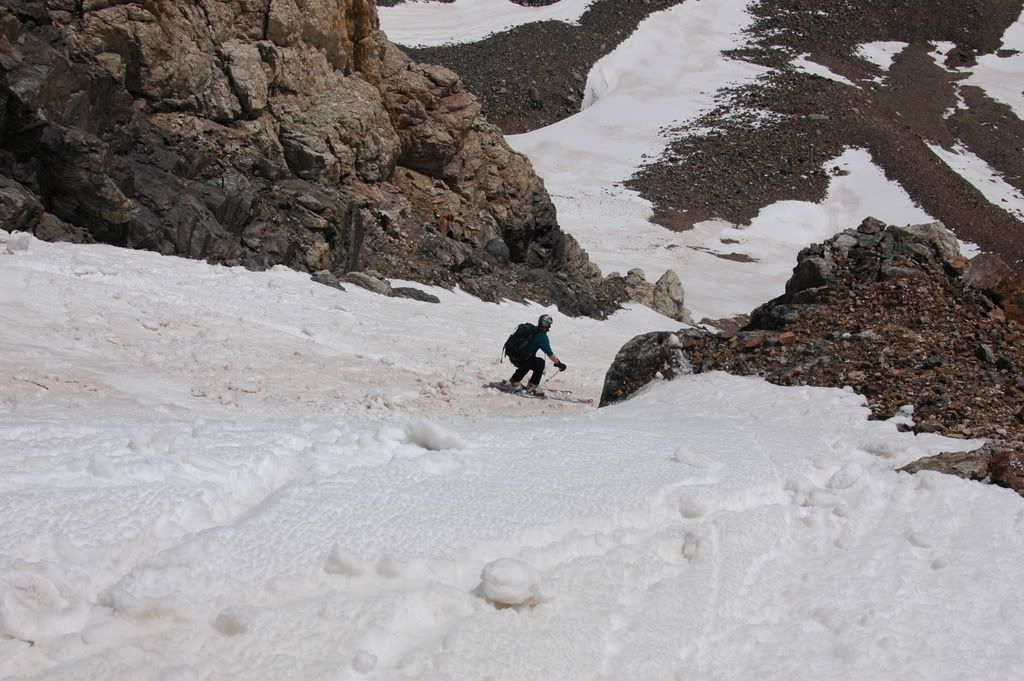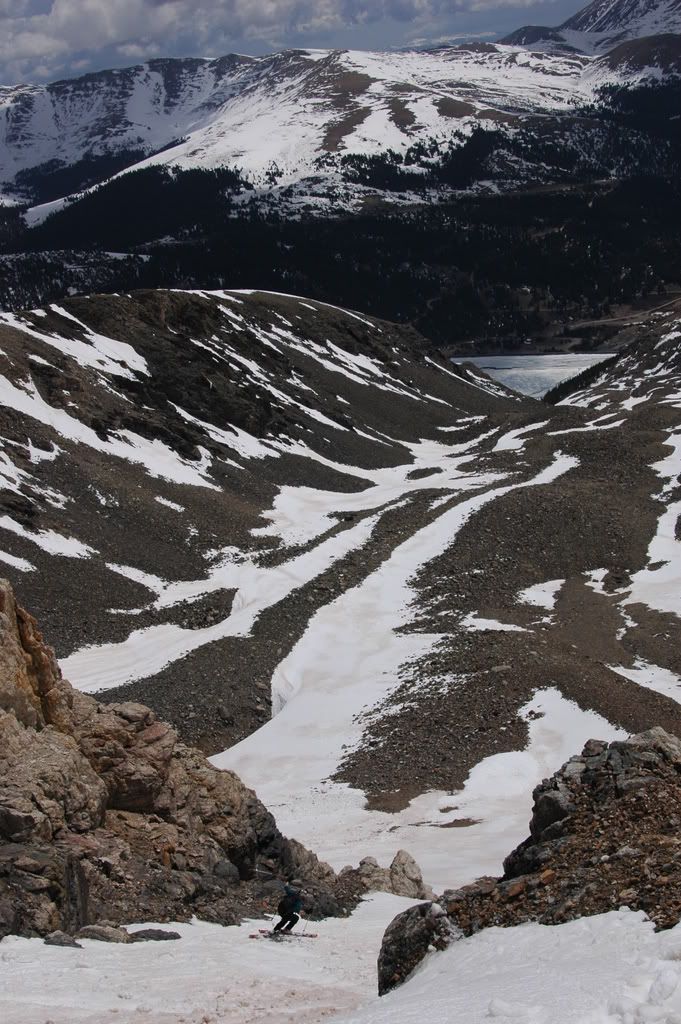 A look back at the line. Good to finally get in there.

Skiing down toward the ice climbing area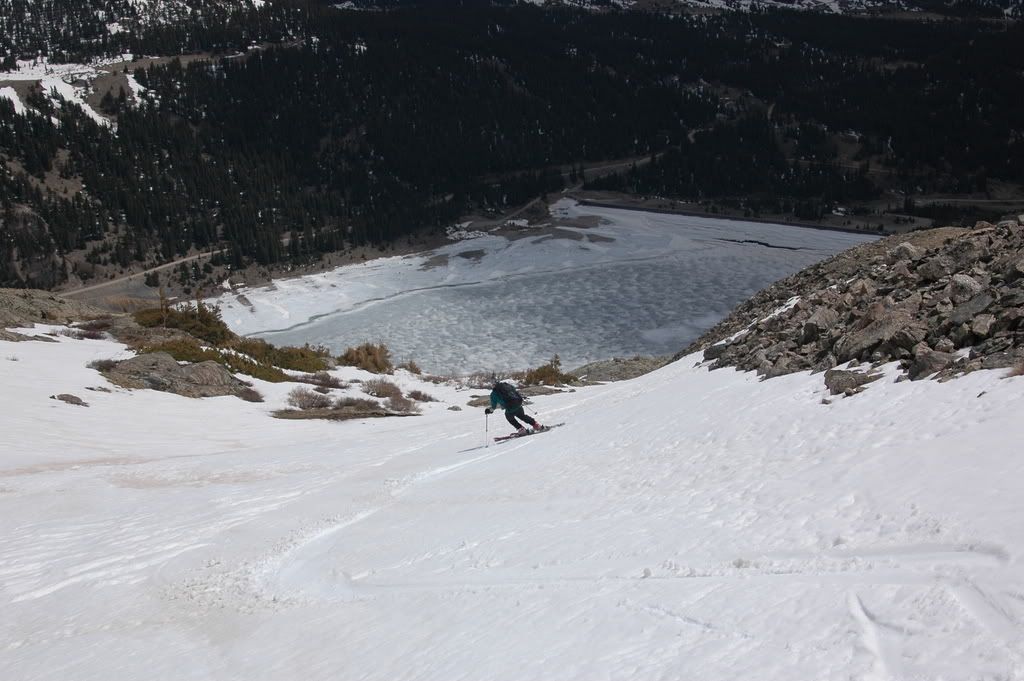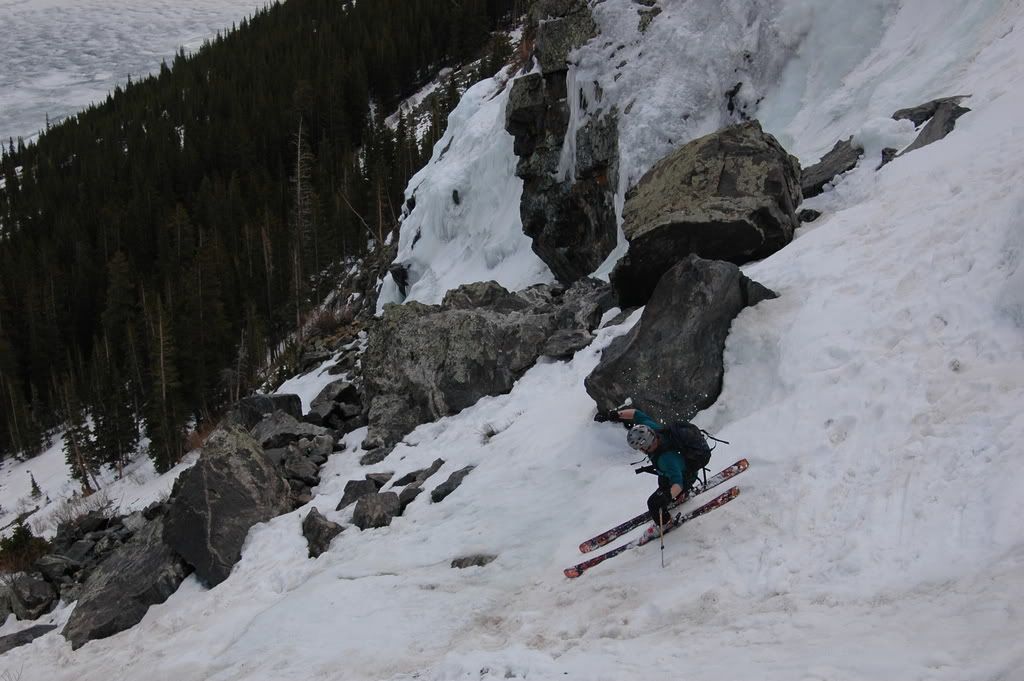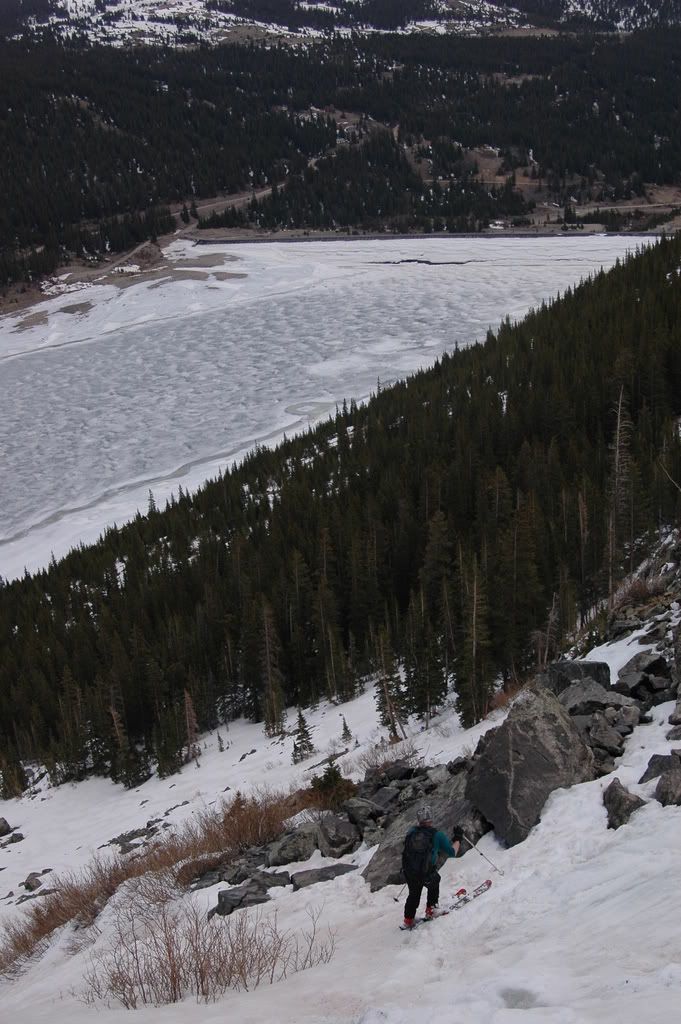 A look at the line we skied. Thanks doumall for the photo.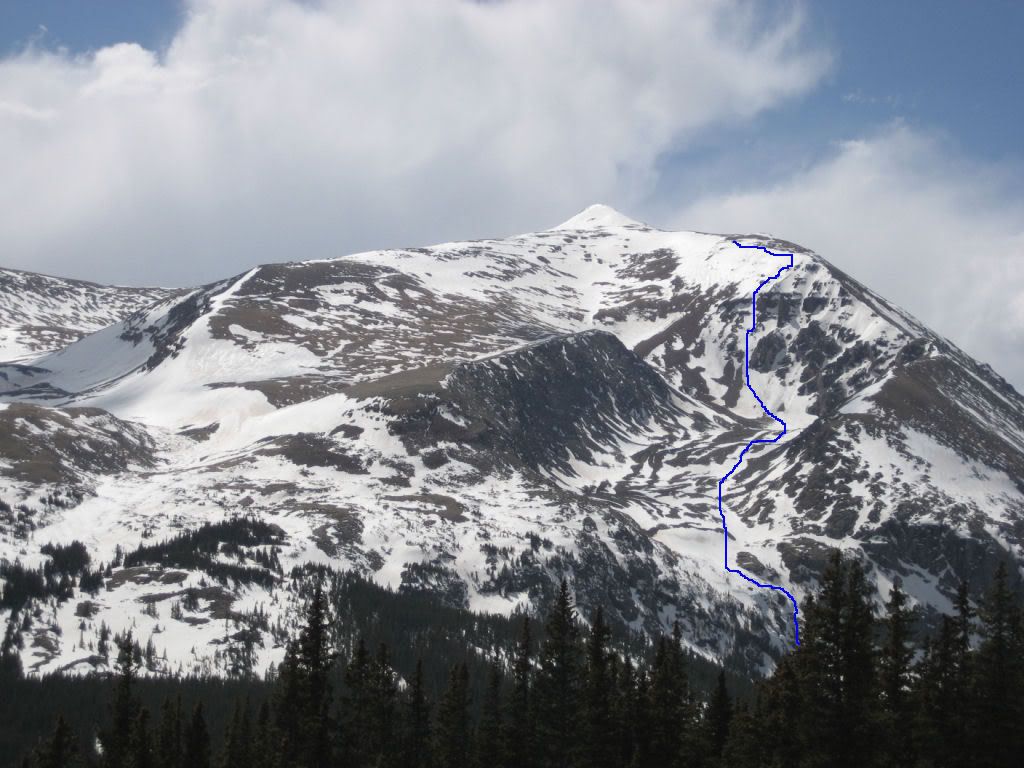 Another fine day with you homi. It was sweet to get that line off my back.